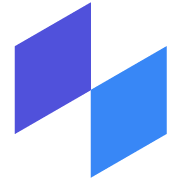 Senior Manager, Academics
The Academics team is looking for an outstanding team member who will drive Flatiron's collaborations with our academic medical center partners. Typical Academic engagements include retrospective clinical research studies, deployments of Flatiron's quality improvement platform, and exploratory workstreams that align with Flatiron's mission to accelerate research and improvement treatments for cancer patients. Successful candidates will have a strong clinical research and/or clinical informatics background, incredible communication skills, and an innate ability to bring teams and organizations together. Most importantly, candidates must be excited to create and generate new knowledge that is meaningful to cancer patients.
You will support both Flatiron and our academic partners in designing, scoping, and outlining project plans for high-impact collaborations that rely on our clinical data processing infrastructure. You will bring your expertise to the table in communicating with academic faculty members and administrators. You will collaborate with our oncologists, product managers/marketers, engineers, and chart abstraction team to understand what is feasible (and what is not), and maintain open lines of communication with internal and external stakeholders throughout this process. Working in a fast-paced and rapidly growing environment, you will be consistently challenged to partner with Flatiron colleagues to exceed the expectations of our academic partners.
Roles and Responsibilities
Design, scope, and outline project plans and timelines for collaborations with academic partners

Outline limitations and strengths of Flatiron data & technology, and understand how external datasets may help

Identify key risks as well as opportunities within each Academic engagement

Work with the engineering, product, and oncology teams at Flatiron to lead execution of each project and summarize results in clear, concise ways

Break down a complex problem into requisite parts, and design targeted experiments to answer specific questions

Collaborate closely with senior academic research partners from project scoping through to publication

Continuously revise project plans as issues arise, while keeping all internal and external stakeholders abreast of challenges and proposed solutions

Serve as an internal voice of our Academic partners by providing feedback to our product and engineering teams to inform the next iteration of our products and services

Serve as an internal Flatiron expert for our academic collaborations
About You
5+ years of relevant experience

Strong analytical thinking; ability to translate a multi-faceted question into actionable projects

Impeccable communication skills, and ability to translate results of a collaboration into a clear PPT presentation or publication

Strong project management and communications skills, with ability to keep multiple simultaneous projects and processes on track and maintain accountability

Familiarity with academic medical centers, NCI-designated comprehensive cancer centers and/or other complex academic organizations with many stakeholders

Intellectually curious, with outstanding problem-solving skills

Professional experience in clinical research or informatics

Nose for value; able to effectively prioritize in a challenging, time-sensitive environment

Passionate about our mission to improve healthcare through technology
Bonus points
Experience in oncology

Technical programming skills such as SQL for database query, R for data analysis (or similar)

Experience in quality improvement, quality measure development, and/or value based care payment programs

Familiarity with research in an industry context (e.g., at biotech and life sciences companies)
Read Full Job Description