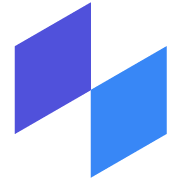 Senior Principal, Clinical Trials
Flatiron Research was started in 2014 with the goal of serving cancer patients by accelerating research. We believe that existing clinical research paradigms are ill-equipped to answer the research questions that face drug developers, academic researchers, and regulators in the oncology space today. By focusing on technology solutions that can be deployed widely across the Flatiron network of providers, Flatiron Research has the opportunity to generate insights that were previously impossible.
Today, Flatiron Research is focused on innovating in the Real-World Evidence (RWE) and Clinical Trials space. Our technology-first approach has allowed us to build RWE data sets with higher quality, accuracy, recency, and scale than any other cancer data that is available. The Life Sciences Partnerships team supports our biopharma partners (and regulators) in advancing their research priorities using Flatiron Research offerings.
 Our Life Sciences Partnerships team is looking for an individual with client-facing experience who is excited about changing the world of oncology. As a Senior Principal for Clinical Trials, you will help define Flatiron's approach to leveraging our technology and unparalleled provider network to drive observational and interventional clinical research. We're looking for someone who can represent the company as a clinical research expert to our life science partners and provide subject matter expertise to key internal and external stakeholders. We have active partnerships with top-tier academic medical centers, 13 of the top 14 oncology biopharma companies, the FDA, and most recently the NCI, all focused on using data to accelerate the research and treatment of cancer.
 Responsibilities:
Lead Flatiron's strategic approach with life sciences partners, serving as a clinical trials expert, to ensure annual business development targets are realized

Independently identify new clinical trials opportunities to expand Flatiron's life sciences book of business

Provide leadership and direction in all client activities to ensure the partnership is leveraging Flatiron's broad capabilities and suite of offerings

Act as a clinical trials thought leader who identifies out of the box solutions that present value to life sciences and clinical site partners

Serve as the main point of contact for client engagements and translate requests from sponsors and clinical sites to the internal Flatiron teams

Work with Flatiron's Research, Provider, and Product teams to scope new clinical trials proposals to support our partnerships

Establish strong relationships with senior executives across clients to raise awareness for Flatiron's offerings and secure support for the development of new business opportunities

Support post-sale engagement at strategic level to ensure life sciences clients unlock the full potential of Flatiron's products

Develop deep partnerships with cross-functional Flatiron teams to support strategic thinking across product portfolio and drive decisions to invest in innovative new solutions for clinical research

Oversee development of sales strategy, new business proposal writing, development of client presentations, and tailoring of other client facing materials

Collaborate with colleagues to enhance Flatiron's ability to sell and deliver industry leading clinical trials solutions

Identify opportunities to support knowledge sharing of clinical trials subject matter expertise

Regularly travel to client sites and industry relevant conferences (anticipated travel: 50%, including local day trips to client sites)
 Requirements:
You have a B.A. or B.S. (preferred degree in scientific discipline) from a top university

You have 8+ years experience in client-facing roles of increasing responsibility, delivering products and/or services to life science partners, in organizations such as Clinical Research Organizations, healthcare IT/analytics companies supporting clinical research, or specialized life sciences consulting firms focused on clinical research

Strong understanding of all elements of clinical trial process to drive oncology research programs, including design, site selection, patient recruitment and execution

Demonstrated track record of developing proposals for delivering multi-center, interventional, clinical trial services to biopharma customers, with a concentration in oncology

Demonstrated leadership abilities and excited to infuse subject matter expertise to help guide multifunctional teams

You have a track record of success in developing long term business partnerships with life science companies in a strategic and abstract space

Desire to change the status quo and disrupt clinical trials but maintain the same quality standards defined by industry best practices

You can apply your content knowledge to support the end-to-end client engagement process, including capabilities presentations, project scoping, and customer support
 Bonus Points:
You have a deep understanding of RWE and the competitive landscape of offerings serving the biopharmaceutical industry
Read Full Job Description