In its quest to create privacy-safe solutions for healthcare companies, Crossix stresses collaboration and creative thinking. With these values in mind, the company has welcomed hires from a variety of career paths.
One such unconventional hire is Martin Reznick, a classicist and archery enthusiast, who oversees the process innovation team within client services. Though his background may not scream "data analytics," his approach to analysis and people management has turned out to be ideal as the company has scaled. 
We spoke with Martin about how his academic background led him to Crossix and how his experience has informed the ways in which he has restructured the company to grow and prosper.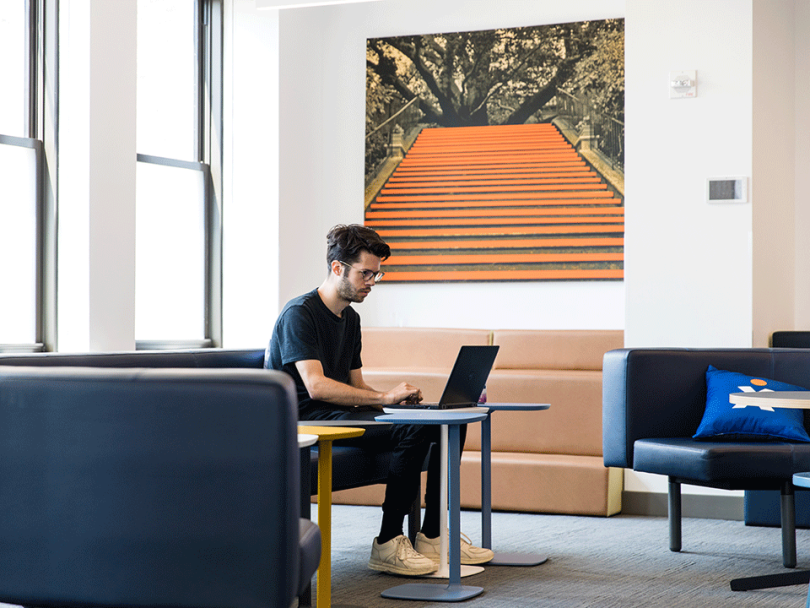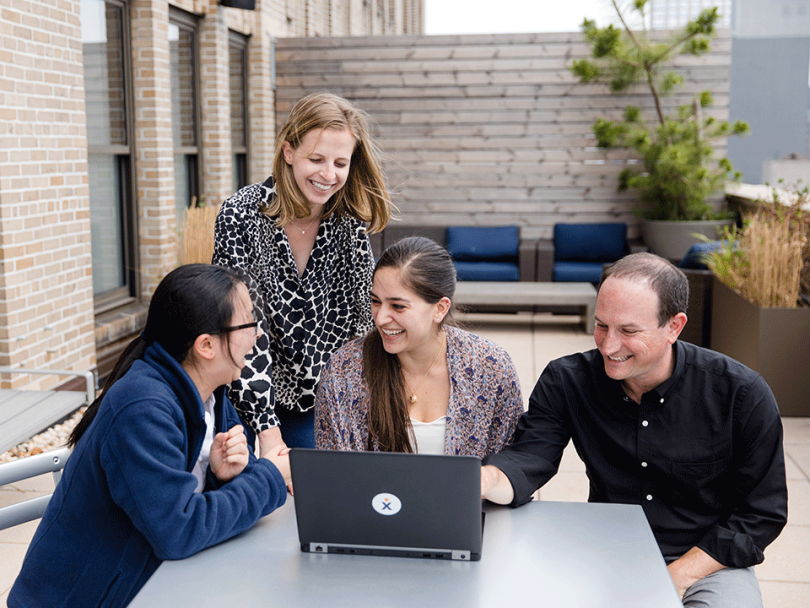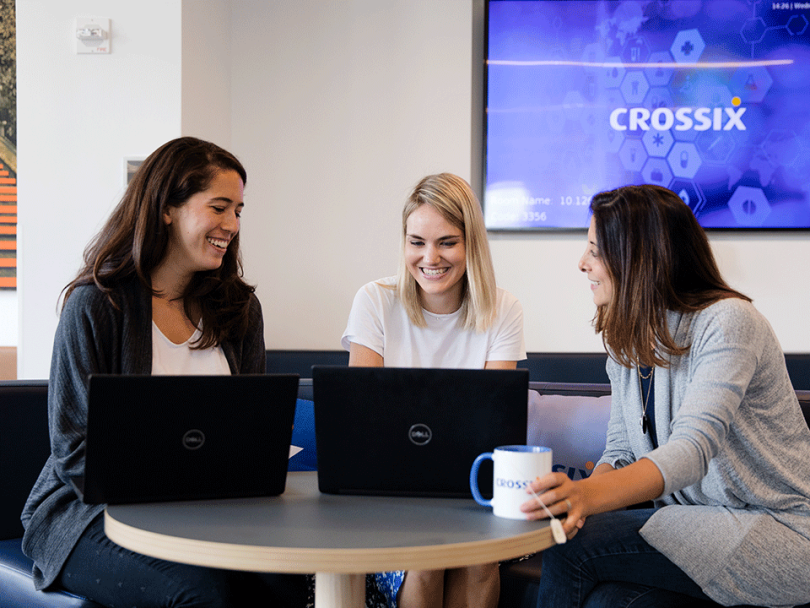 FOUNDED: 2005
EMPLOYEES: 202, 179 locally
WHAT THEY DO: The Crossix privacy-safe data analytics platform helps healthcare companies tie their marketing efforts directly to patient behavior without jeopardizing patient privacy.
WHERE THEY DO IT: Manhattan
ROOFTOP DECK: When the weather is nice, Crossix employees can be found on the rooftop deck on the 26th floor, with comfortable couches and views of the New York City skyline. 
OPEN TO CHANGE: As a company grows, so do its employees — and it's readily apparent that this is the case at Crossix.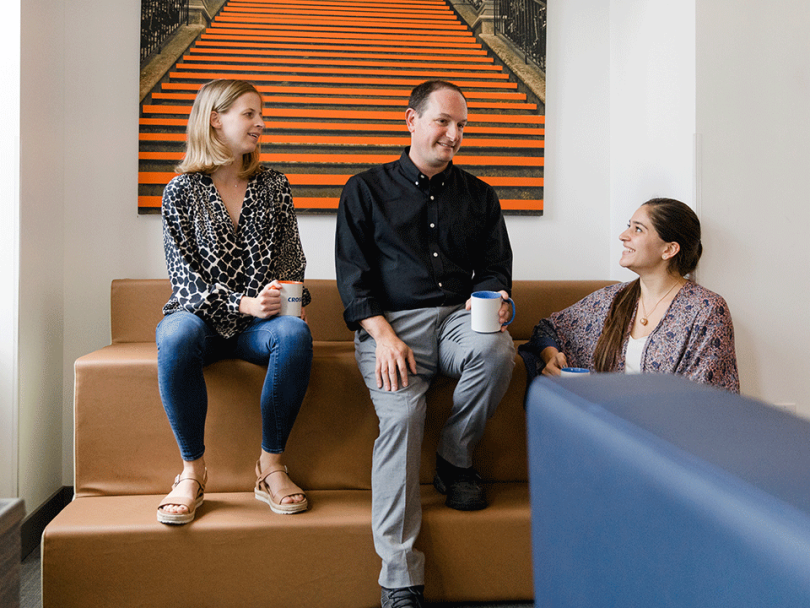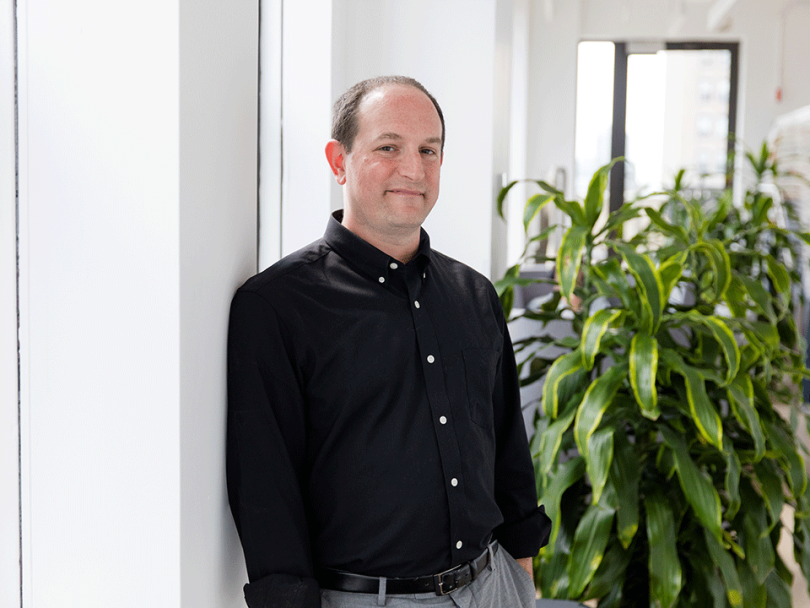 Martin Reznick, Senior Manager, Analytics Services
Martin leads the process innovation team within client services, ensuring the team has the right structure, tools and operating procedures to meet the rapidly growing market demand for new products. 
BEYOND WORK: Martin enjoys all disciplines of stick bow archery, from technical, competitive Olympic-style archery to primitive archery with traditional wooden longbows. He believes that archery exercises the mind and spirit as much as the body.
What is your background and how did it lead you to Crossix? 
I am a trained classicist and ancient historian, and I am currently finishing a Ph.D. in ancient history. Somewhere in there, I obtained a master's degree in econometrics and game theory, which I parlayed into careers in finance and analytics. My doctoral research project develops mathematical methods to interpret data found in thousands of papyrus documents that have been preserved in the Egyptian desert since the first century A.D. 
It was not obvious how careers in financial services and ancient history would have brought me to Crossix, but the company's open-minded culture celebrates diversity and imagination, so they took a chance on me. 
How has your academic background influenced your leadership style?
My experience teaching a variety of subjects from philosophy to Egyptology has deepened my commitment to mentorship and to training future leaders. My junior leadership is empowered to act with a large degree of autonomy: my role is to make sure the right circumstances are in place to help make their work truly excellent. Finally, I frequently draw on the rich catalog of both successful and failed organizational experiments that have cropped up throughout thousands of years of human history. Articulating my team's organizational structure and mission in terms of analogies to the past adds a bit of imagination and humor and encourages team members to think about themselves and their roles in ways they otherwise might not.
Tell us about the CAST teams. How have you shaken up the way they are organized? How has it helped the company scale?
When I began at Crossix in December 2017, all analytics were produced within small, customer-facing teams. I was given some latitude to refine our analytics processes by a variety of means — for example, improving analytical rigor and creating process automation. We quickly realized that incremental changes would not be enough to support the quadrupling of our digital analytics-as-a-service business. I made some cautious suggestions for how we might update our workflow and our analytics teams to accommodate this book of business.
Within a week, I was invited to make stronger proposals. Within a month, I had a team of five and a mandate to make significant changes to how we produce analytics. We adopted a more formal project management toolkit, integrated our work product with a business intelligence tool, and drove the creation of automated solutions to increase efficiency and reduce error. Within three months, a team of 10 dedicated analysts, living outside the customer-facing team structure, devoted themselves to producing quality digital analytics at scale.
This year, this production model was incorporated by all of client services at Crossix. The opportunity to have this kind of influence is very attractive to analytics-minded professionals with a taste for leadership. Unleashing the talents of even the most junior analyst has resulted in rapid productivity enhancements without which we would have a very hard time mastering scale.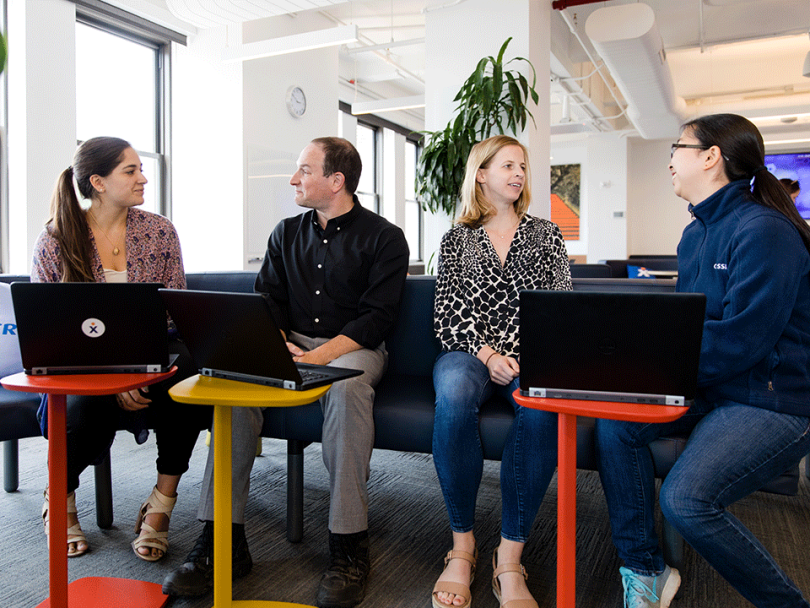 Along with the CAST teams, what else has changed since you began with Crossix?
Our products and our people are growing. Since I joined, we have launched several more DIFA platforms, and our analytics-as-a-service products have grown more sophisticated and insightful. We have also grown our leadership bench both by promoting aggressively from within as well as landing talent outside our industry. When I joined, the work itself was fast-paced and that dynamism has expanded to the organization of Crossix as a whole.
What's the toughest challenge you asked your team to tackle? How did you support their efforts in doing so?
I believe our toughest challenge came when our team was formed. We had a process to produce digital analytics, but we also knew that we could not deliver the fourfold increase in business. There was no way I could personally be part of the solution to every problem, so I spent a lot of time instead articulating very clear missions and boundaries in which my team could operate independently. 
The team knew they could count on my support whenever they had to make quick decisions. The autonomy that created focus and defined operational space made it possible for my team to feel truly connected to their work, and so they were willing to work through frustrations, resistance and uncertainty. I also tried my best to be unperturbed by even serious setbacks. I tried to project the confidence that we do not have to react to every bump in the road and that even serious issues would ultimately be resolved in time.
What are the core values at Crossix? How do these values inform your team's culture?
Above all, we value customer success. We have become trusted industry partners because we really understand our customers, our methods are sound, our integrity is paramount and, most of all, we deliver what we say we will deliver. Even though we are on the analytics production side, we need to be as invested in the success of our clients as our customer-facing teams are. We take the fact that our analyses informs highly material decisions, so we need to be utterly ruthless in maintaining rigor and honesty. We are constantly tinkering with our processes and our organization in order to produce the quality of work that earned us success in the first place.