10 NYC tech companies in the billion dollar club
Over 100 technology startups have crossed the billion-dollar valuation threshold, making their mark as a white-hot company in the tech sector by reaching the elusive metric. New York companies are increasingly joining this unicorn echelon in the wake of the city's startup boom. Here are 10 NYC-based tech companies that are valued at over $1 billion:  
*The following companies have either IPO'd or raised private capital. Companies that have been acquired are not included.
Valuation: $1.5B
What they do: BuzzFeed is a social news and entertainment company that places an emphasis on clickable, shareable content. BuzzFeed covers breaking news, entertainment, culture, technology and produces a variety of video content for its global audience of more than 200 million viewers.  
Founded: 2006
Funds Raised: $296.3M in private investment
Valuation: $1.8B
What they do: ZocDoc is creating a simplified healthcare experience by helping patients find neighborhood doctors, instantly book appointments, read patient reviews, receive reminders for upcoming checkups and fill out their paperwork online. As a free platform with an emphasis on accessibility, ZocDoc's mission is to empower patients.
Founded: 2007
Funds Raised: $225M in private investment
Valuation: $1B
What they do: FanDuel targets the 30+ million adult fantasy sports players in North American and offers fantasy sports for the NFL, MLB, NBA and NHL. Fan Duel allows players to draft fantasy sports teams at any time of the season in head-to-head or multi-player contests, paying an entry fee for each contest.
Founded: 2009
Funds Raised: $361.2M in private investment
Valuation: $2.5B (as of 2014)
What they do: Vice is a global youth media company comprised of an online network of original content that covers domestic and international news. For a media company, Vice has considerable growth and revenue, which is a product of its investment in video. Vice covers gritty news and fluffy youth culture through video, which in turn draws a huge millennial audience as well as advertisers.
Founded: 2006
Funds Raised: $570M in private investment
Valuation: $10B 
What they do: WeWork provides shared office space to small companies and technology startups. WeWork's primary business is renting office space from landlords and then building out coworking spaces in tech hubs. WeWork then leases the shared working space to startups and small companies on a monthly basis.
Founded: 2010
Funds Raised: $1B in private investment
Valuation: $1.17B
What they do: Sprinklr's software assists big corporations in dealing with their social media efforts on networking sites like Twitter and Facebook. Customers use Sprinklr's software across departments including public relations, human resources or marketing to manage an excess of social media accounts connected to their brand.
Founded: 2009
Funds Raised: $123.5M in private investment
Valuation: $3.5B 
What they do: Etsy is an e-commerce site for buying and selling handmade and vintage items. Modeled after craft fairs, Etsy allows sellers to set up virtual storefronts where they can list goods. The company charges artisans $0.20 per item listed and takes a 3.5% commission on all items sold.
Founded: 2005
Funds Raised: $287M in IPO
Valuation: $1.75B 
What they do: Oscar Health Insurance is a leading startup in the health insurance industry, largely due to its design-centric approach to the industry. The company differentiates itself as a health insurance company as it is predominantly web-based, appealing towards digitally-savvy millennials.
Founded: 2013
Funds Raised: $327.5M in private investment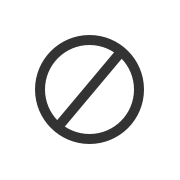 Valuation: $1.1B
What they do: Gilt Groupe is an online shopping website that provides its members with exclusive insider access to top designer labels. Gilt offers significant discounts on coveted brands and products, and sells clothing, home decor and local experiences.
Founded: 2006
Funds Raised: $286M in private investment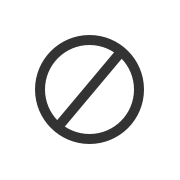 Valuation: $2B
What they do: Blue Apron is a grocery delivery service company that delivers recipes and the required ingredients to customers' doorsteps. In addition to eliminating the time it takes to grocery shop, the company aims to provide customers with new recipes and fresher food.
Founded: 2012
Funds Raised: $193M in private investment