Squarespace is well known for their design-forward approach to website creation. So, when we heard that the company had moved into a fancy new office, we were excited to see what they came up with.   
As it turns out, Squarespace went all out and completely renovated three floors of an old manufacturing building in the Printing House District — appropriate, if you think of Squarespace kind of like a new, digital website printing house. They began the process in March of 2014, with Squarespace employees finally moving in this March.
One of the most impressive aspects of the new design is the muted colors and use of natural materials. If you look, the only colors in the new space come from landscape elements like trees and planters. It's oddly serene and peaceful for an office in Manhattan. 
Anthony Casalena, Squarespace's Founder and CEO, walked us through their new West Village office. Here's what he had to say.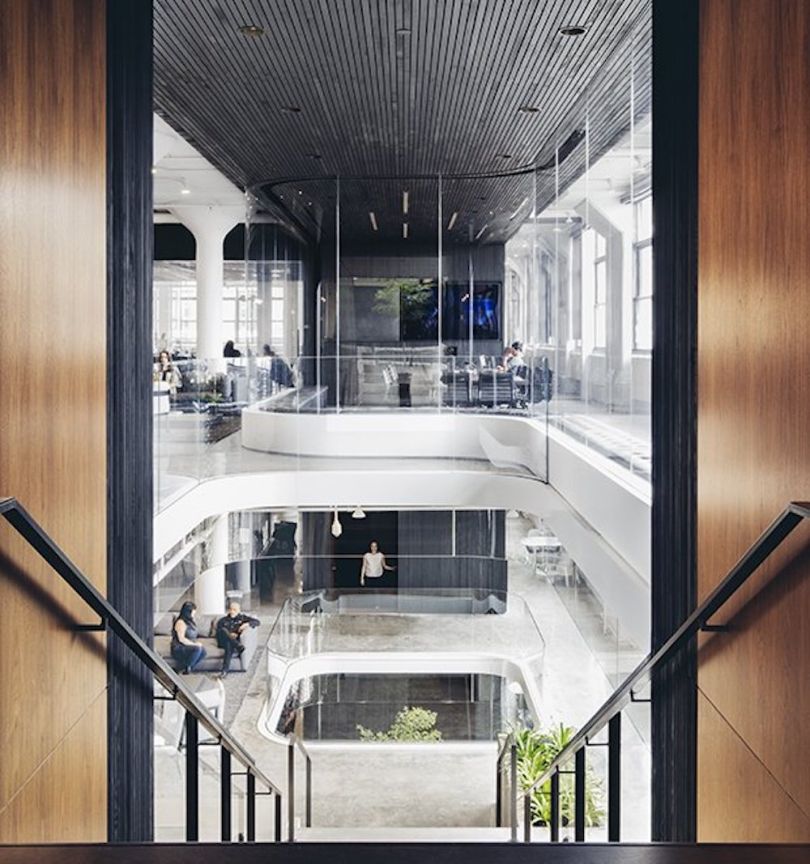 This space is amazing! When did you move in? How big is it? 
We moved into our new 100,000 square-foot headquarters space at 8 Clarkson in March of 2016. We took over three floors (10, 11, 12) as well as a dedicated lobby and roof deck. We actually converted an old loading dock into what is now our lobby. The ground floor lobby space also doubles as a gallery, with works on loan from Sperone Westwater, and features pieces by Richard Long, Guillermo Kuitca, and Squarespace customer Emil Lukas.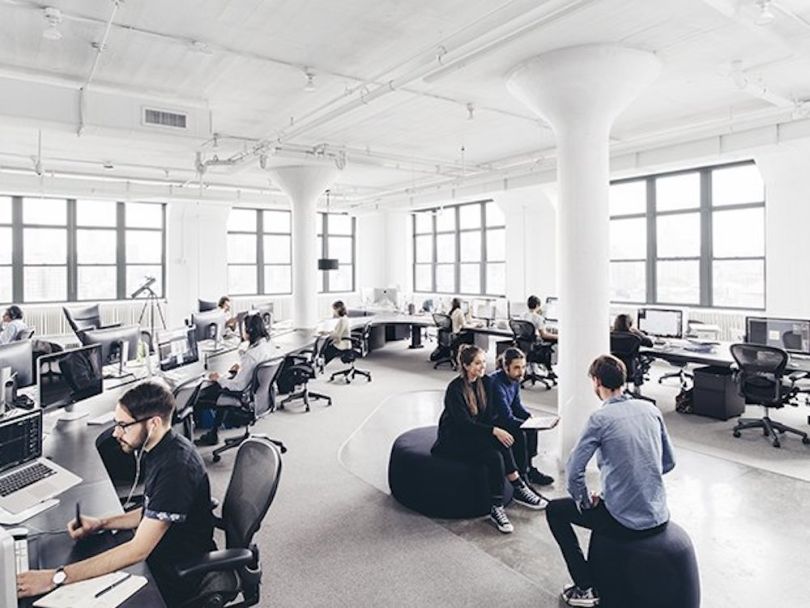 And how many people do you have working here? 
We have 327 employees in our New York office, and 560+ worldwide. (We also have offices in Dublin and Portland.)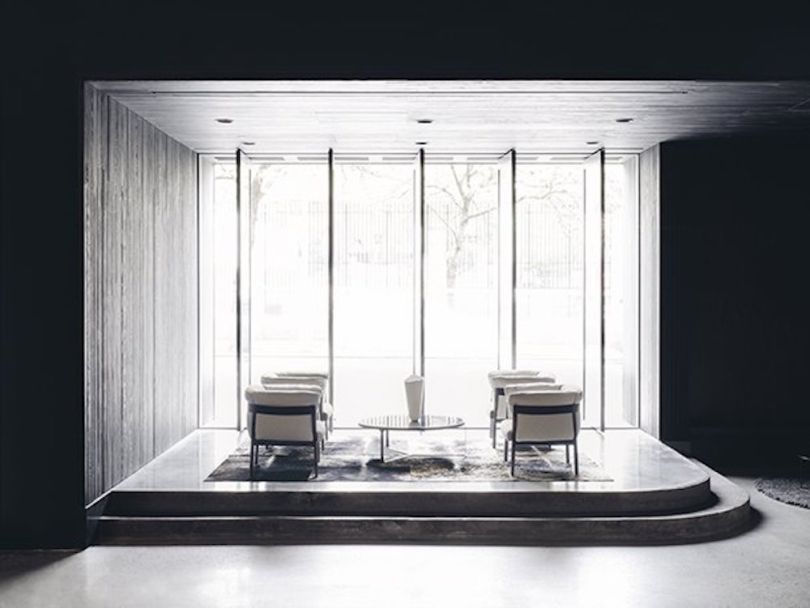 I know that Squarespace is dedicated to digital design, how did that ethos play out in designing this physical space? We wanted consistency with the taste level that we deploy online. We kept a reduced palette — blacks, grays, and whites. On top of that base, there are many natural materials that helped to create depth and warmth, like the wood slats as wall treatments, concrete floors and workstations, and leather communal seating areas.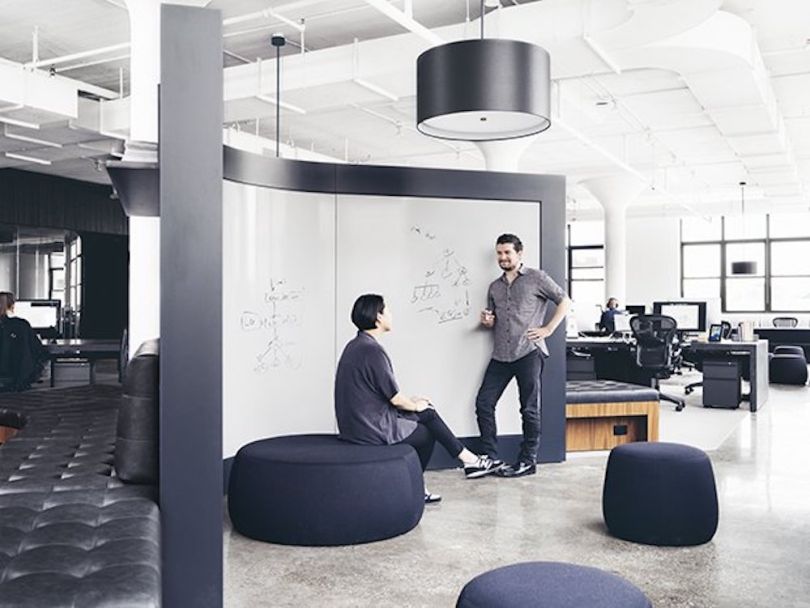 Since moving in, has the new space changed the way the team works or interacts? 
It has definitely helped. In-person collaboration and exchange is a critical component to how we create what we do. Instead of being split across five floors and four different offices downtown, we're now all in the same space. On top of that, we've really invested in more common areas that let everyone take a break from what they're doing and have an opportunity to change context.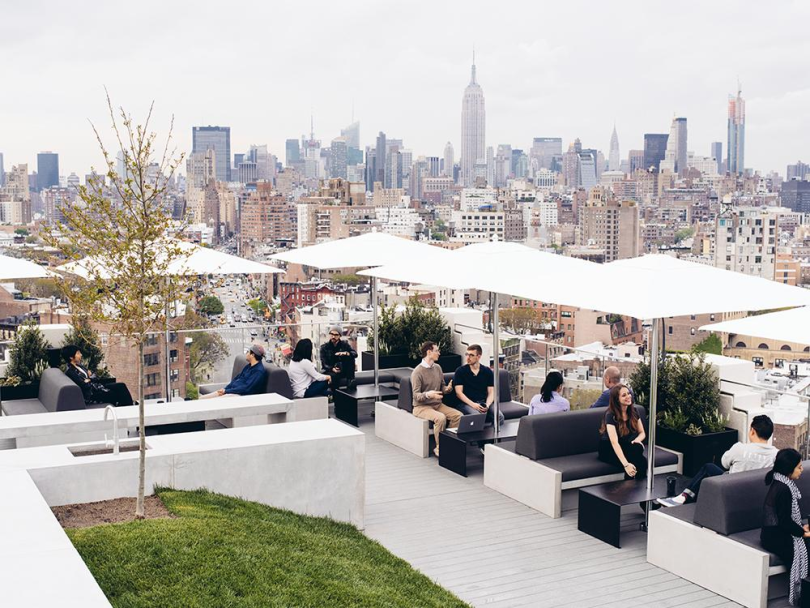 What's your favorite part of the new space? 
When we were looking to furnish our space, we knew we wanted to feature some of our customer's products. Our new office includes custom swinging chairs from Les Ateliers Guyon, office goods by The House of Portfolios NYC, Inc., lobby artwork by Emil Lukas, to name a few. It's great being able to showcase our customers' work inside our space.
Know of a company that deserves coverage? Let us know or tweet us @builtinnewyork.