Chances are, you've heard the term blockchain. But, unless you work in fintech or software development, you probably have no clue what it means. You're not alone, and it's definitely not the easiest thing to understand.
Blockchain technology was originally designed for use with Bitcoin. Today, however, the technology is being adopted for all sorts of projects that have nothing to do with cryptocurrency (and quite a few that do).
At its core, Blockchain is a distributed database structure. The technology allows digital records of transactions to be made and stored on a network of computers that stay constantly synced. Instead of having all that data stored on one server, it's stored on thousands or millions of computers. For every transaction, all the computers on the network must approve an exchange before it can be verified and recorded. 
So, when you want to pay for something digitally, you can transfer money directly from entity to entity like you would cash, without that transaction going through a bank. That's important because it means that in theory the information is secure and has no single point of failure. The information is also public, meaning it should reduce fraud.
So, what are companies doing with it? 
The technology is in its infancy, with Bitcoin itself having just launched in 2009. But, innovative companies are racing ahead to use it for all sorts of things. Here are some NYC-based companies on the forefront.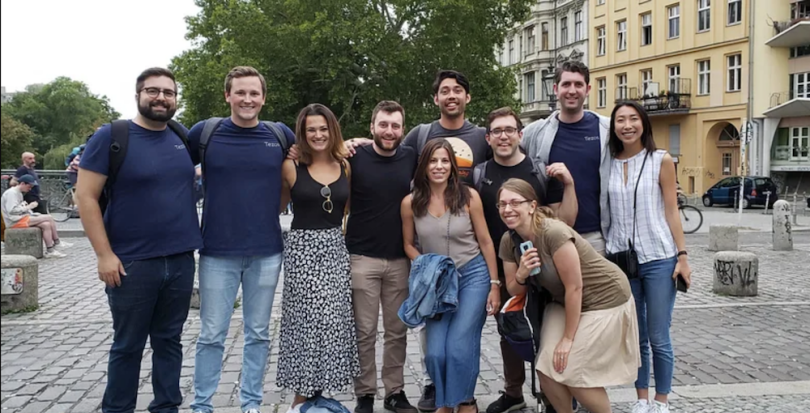 TQ Tezos is a producer of open source software that works to advance the abilities of the Tezos ecosystem. The company also supports projects and companies that are building with Tezos in an effort to support the global Tezos community and also features several development tools on its website for integrating Tezos blockchain within existing infrastructure.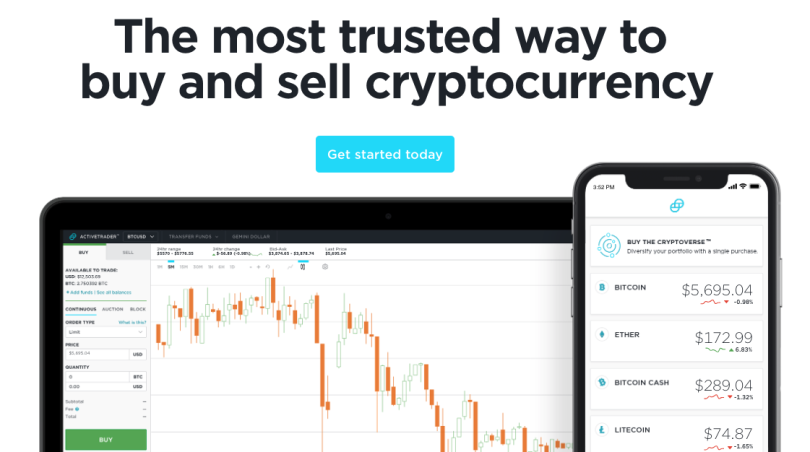 Gemini is a cryptocurrency trading platform that allows users to buy, sell and store their digital assets. The platform supports both individual and institutional investors who trade everything from bitcoin to Litecoin. Founded in 2015, the company made several major hires last year, including CTO Robert Cornish and General Counsel Sydney Schaub.
Paxos is the first blockchain-powered Trust. The Paxos platform eliminates settlement risk through the use of ledger-based smart contracts. These contracts enable parties to exchange assets and make payments simultaneously, reducing risk to all parties involved and streamlining post-trade processes.
Paxos became the first regulated blockchain company after it received a banking trust charter from the New York State Department of Financial Services in 2015.
SendFriend is a fintech startup founded at MIT that offers instant international remittances to consumers at below-market rates, leveraging the blockchain. They promote financial inclusion and health by reducing costs by 65% from the industry average. Their mission is to create a fairer, more inclusive, and more technology-enabled financial system.

Blockstack wants to use blockchain to decentralize the internet. They offer a platform for developers to make serverless applications. That means developers won't have to worry about running servers or maintaining databases, and users can control their own data. In essence, the company is running a decentralized DNS and decentralized public key infrastructure. If that last sentence made any sense to you, the techy details can be found here. 

AlphaPoint makes blockchain-based enterprise technology for fintech companies. If you're a financial institution and you want to start offering services that incorporate blockchain, AlphaPoint will provide the expertise to bring the concept to market quickly and effectively. The company says they power digital assets on five continents and operate offices in New York, Philadelphia and San Francisco.

Vida Identity provides enterprise-grade blockchain identity software. Instead of storing user information on a company server, Vida Identity allows companies to store it in blockchain. That, in turn, decentralizes risk and lets users know their personal information is in their own hands.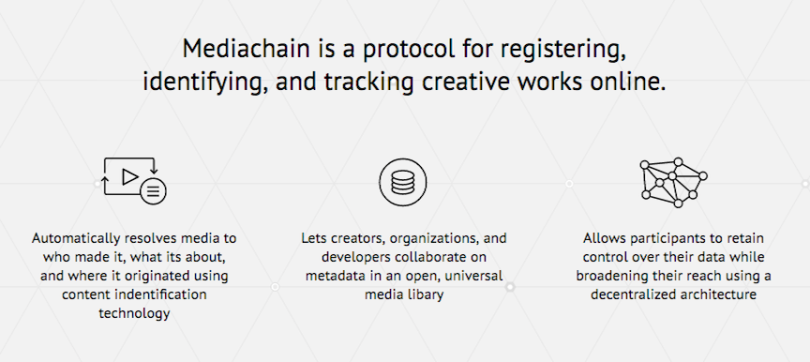 Mediachain offers a way for registering, identifying and tracking creative works on the internet. Creative people who put their work on the internet have no way to stop their work from being stolen and replicated without attribution. Mediachain uses blockchain technology and artificial intelligence to allow users to attach identifying data to their files. The service also allows users to do a reverse file query to find out a work's original creator.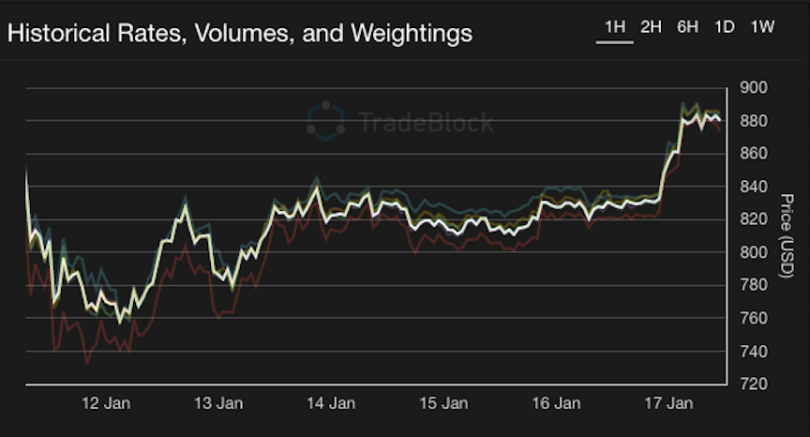 TradeBlock is a cryptocurrency data and research provider that provides analytics for institutional traders who want to work with blockchain-based currencies. In other words, they provide financial institutions with the sort of execution and analysis tools that they rely on when trading on traditional markets. The company closed a $1.5 million Seed round led by Andreessen Horowitz and Union Square Ventures in June of last year.