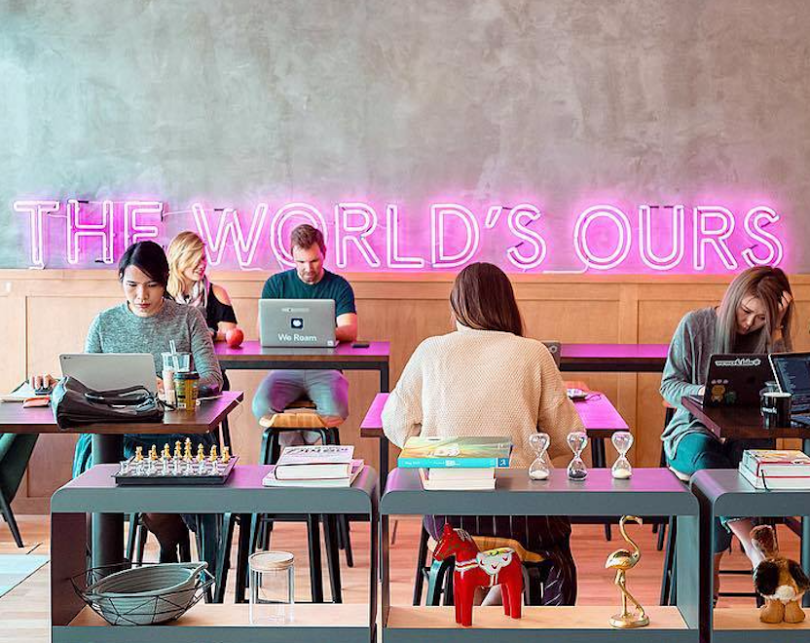 Just days after investing in networking space The Wing, WeWork unveiled an ever bigger deal in the works. It's acquiring Meetup, an NYC-based company that brings people together for shared experiences.
It's a fitting move for WeWork, a company with a mission to foster workspaces that encourage people to grow together. This is WeWork's seventh acquisition; its latest deal with the Flatiron School was announced just last month. 
Founded in 2002, Meetup has 4 million members who gather together in over 180 countries. It's raised a total of $18.3 million to date and acquired Dispatch, a project management tool used for team communication, in 2013. According to an email issued by Meetup, its app, website, leaders and team will remain intact. 
"There are hundreds of thousands of Meetup organizers who are monthly payers who are already doing a great job," WeWork co-founder and CEO Adam Neumann told Wired. "We can give the organizers a lot of tools." 
WeWork already hosts a number of Meetup members — 100,000 this year alone, according to the email. With the acquisition, WeWork will host even more.
"It's like a magical puzzle that fits together," Scott Heiferman, Meetup's CEO and co-founder told The New York Times.
Heiferman added that the company will operate within WeWork the way Instagram works with Facebook — individually, but together.