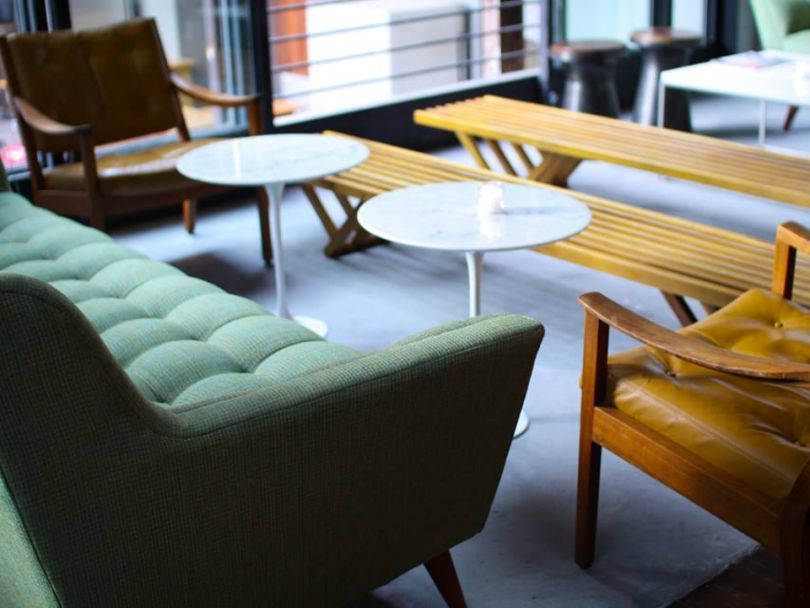 In New York City, finding a workspace does not come cheap. Renting a couple thousand square feet of the Empire State Building could set you back $750,000 each year, and we're guessing a garage out in Queens isn't exactly a bargain either.
With the cost of office spaces skyrocketing, and the number of individuals working remotely also on the rise, knowing where to cowork is more valuable than ever. Fortunately, New York City is peppered with enough cozy coffee shops, sunlit studies and lofty libraries to accommodate its nearly 4 million freelance workers.
Next time you need a place to sit down with your laptop and get some serious work done on a budget, try one of New York's favorite coworking spaces.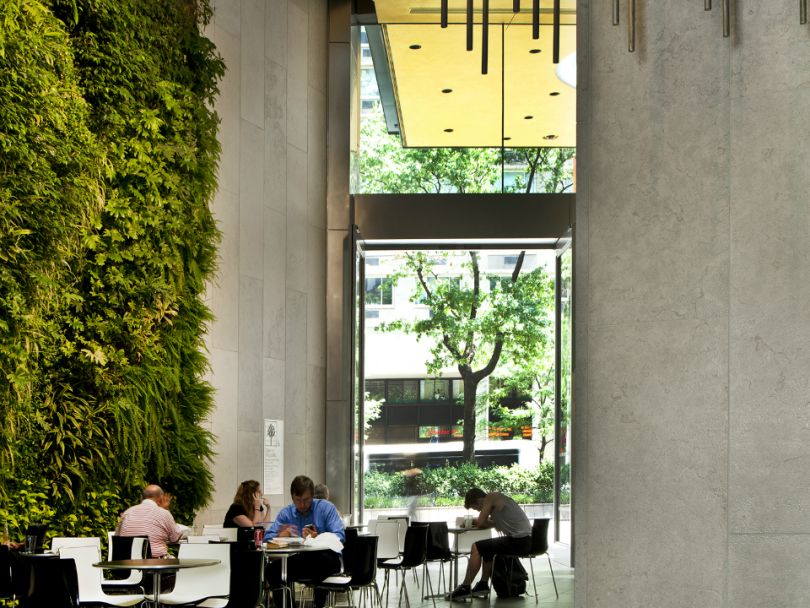 Name: David Rubenstein Atrium at Lincoln Center
Address: 61 West 62nd Street
Hours: Mon/Tues/Weds/Thurs/Fri: 8 a.m to 10 p.m.; Sat/Sun — 9 a.m. to 10 p.m.
Noise Level: Moderate
Though the Rubenstein Atrium is supposed to serve as a box office for those trying to catch La Traviata at nearby Lincoln Center, that hasn't stopped freelancers from taking up residence. Clean and ample tables, free Wi-Fi, a highly-rated restroom, as well as food and drink from the in-house cafe make this a must-see for roaming workers. Bonus: The Rubenstein Atrium has unusually late hours as far as coworking spaces go, making this the ideal zone for those who get to work after the sun goes down.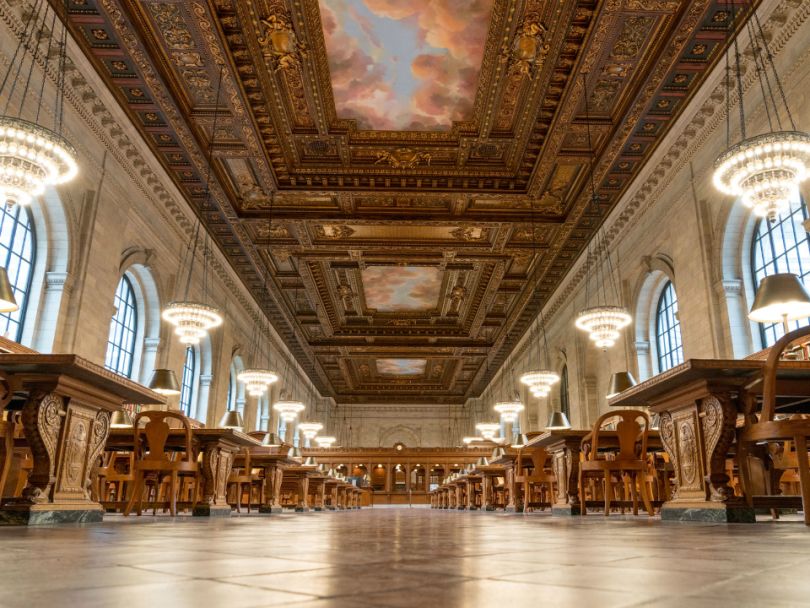 Name: The New York Public Library, Stephen A. Schwarzman Building
Address: 476 Fifth Avenue
Hours: Mon/Thurs/Fri: 10 a.m. to 5:45 p.m.; Tues/Weds: 10 a.m. to 8 p.m.; Sun: 1 p.m. to 5 p.m.
Noise Level: Quiet
When it comes to the New York Public Library, the quality (and number of crying babies) varies greatly between branches. Fortunately, the main branch — officially known as the Stephen A. Schwarzman Building — has several heavily-enforced quiet areas. What's more, NYPL Wi-Fi is some of the fastest and most reliable in the city, in addition to being completely free (you don't even need a library card to log on). Printers, scanners and photocopiers are also available at low rates. Bathrooms may be cramped with tourists, but you can't beat the feeling that you are tackling your latest assignment in the storied halls of Hogwarts.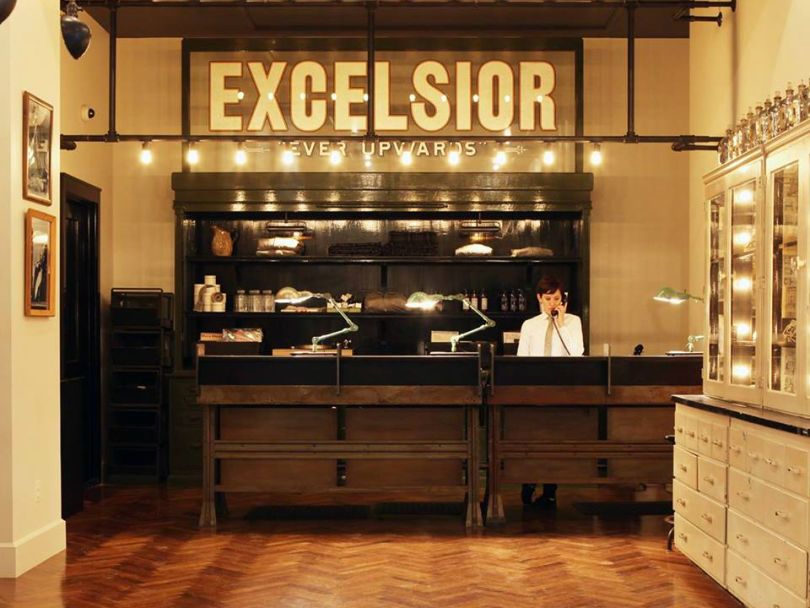 Name: The Ace Hotel
Address: 20 West 29th Street
Hours: 24/7
Noise Level: Loud
Don't let the posh branding fool you, the Ace Hotel states that their doors are "always open, to the neighborhood and the rest of the world." Visitors can get to work at any number of communal tables or plush sofas, and enjoy food and drink from the multiple dining options within the hotel. During the day, expect to be surrounded by writers, designers and innovators. At night, you might have to make way for a guest DJ or poetry slam — but feel free to join the party!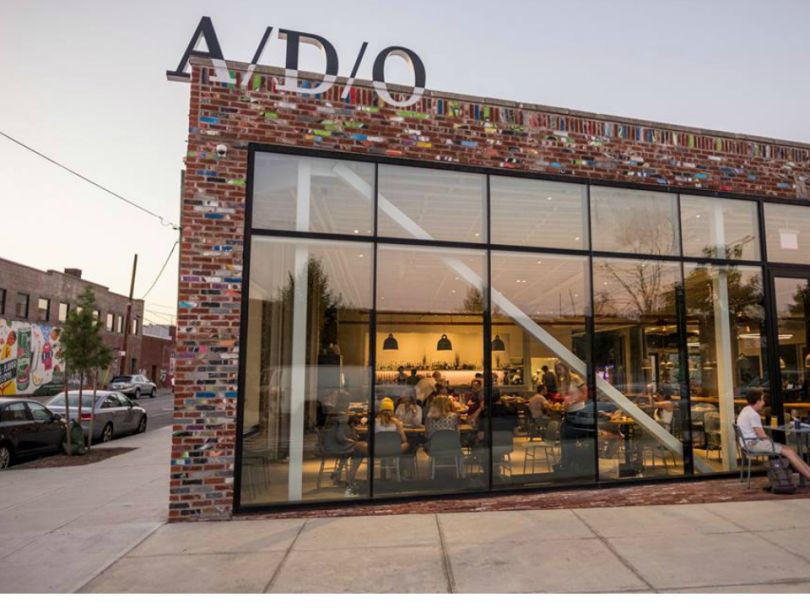 Name: A/D/O
Address: 29 Norman Avenue
Hours: Every day 9 a.m. to 7 p.m.
Noise Level: Quiet
A/D/O wears many hats: it's a restaurant, a lounge, an art gallery, a cafe and a coworking space. In addition to offering private workspaces for crafters and artisans, the stunning 23,000-square-foot warehouse offers plenty of room for the laptop-wielding crew. A/D/O may be one of the few instances when a freelancer can say "my office is gorgeous" and genuinely mean it.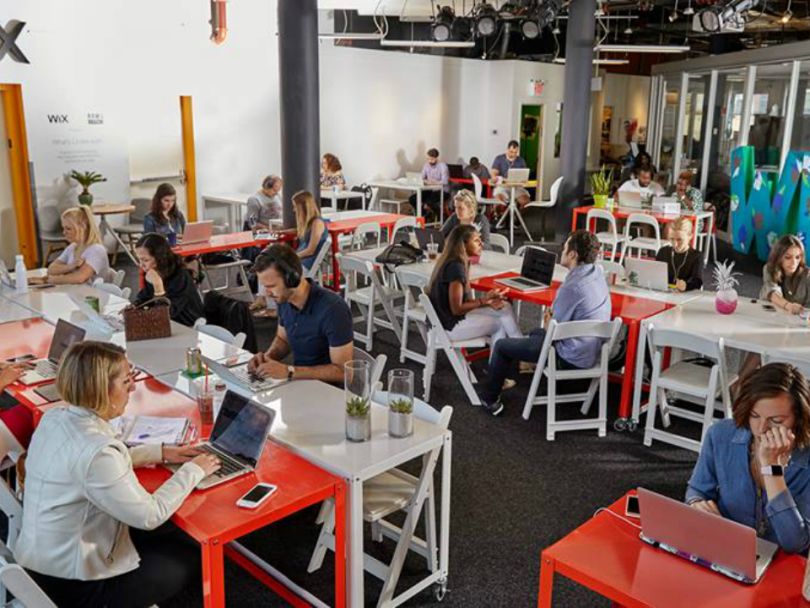 Name: Wix Lounge
Address: 235 West 23rd Street
Hours: Weekdays: 9 a.m. to 5 p.m.
Noise Level: Moderate
Using the Wix Lounge is technically free — you simply need to have a Wix website to gain entry (which you can create free of charge). Once inside, Wix Lounge offers many of the amenities one could expect to find at pricier coworking establishments: colorful spaces, networking events, a kitchenette and bookable meeting rooms. If you've ever wanted a taste of that sweet coworking life, but you and your wallet can't bear the thought of a hefty price tag, Wix Lounge has you covered.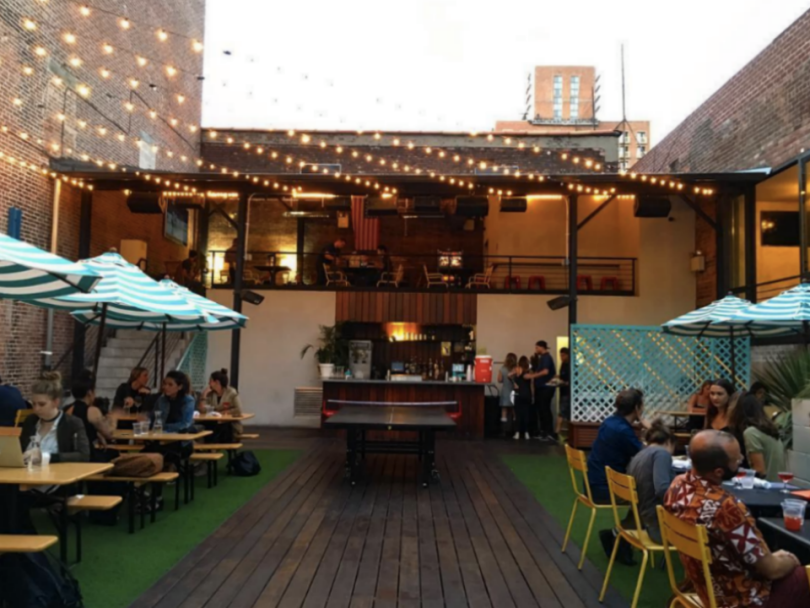 Name: Freehold
Address: 45 South 3rd Street
Hours: Sun/Mon/Tues: 7 a.m. to 12 a.m.; Weds/Thurs: 7 a.m. to 2 a.m.; Fri/Sat: 7 a.m. to 4 a.m.
Noise Level: Loud
Freehold was designed to resemble a swanky hotel lobby — without the hotel attached. The concept works, though, as remote workers enjoy ample space, coffee and tasty snacks, all without the interruption of actual hotel guests. The airy, beautifully-decorated space is lodged in Williamsburg warehouse, far away from the hustle and bustle of the city. But you better get your work done before happy hour, as you'll want to swap your spreadsheets for champagne and head out to the patio, where the ping pong gets serious.