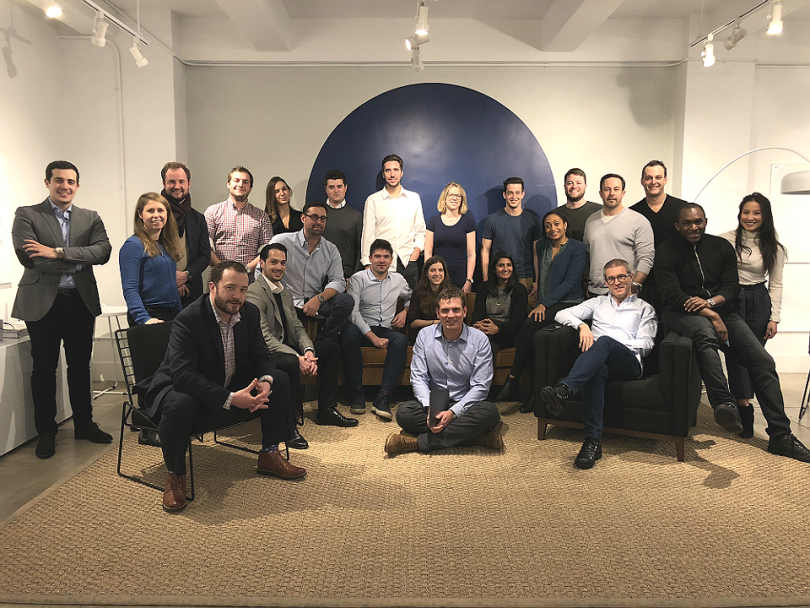 Though SpotMe's sales team has grown from Switzerland to the United States and back again, the company continues to foster a tangible sense of unity. The multinational sales team recently came together for both work and play at the company's yearly sales summit, which was hosted in New York City.
As you can expect, SpotMe (an enterprise engagement platform) knows how to host a game-changing event, and the sales summit was no exception. The multi-day event saw all 22 members of SpotMe's sales team heading to the city, taking part in professional growth seminars, and enjoying fun team-building opportunities as well. For a company on the brink of a major growth spurt, it was important for the team to take stock as they head into the new year.
As VP of Business Development Nektarios Makris explained to Built In NYC, "the theme of our sales kickoff meeting was 'Better. Stronger. Faster.'" The theme, he says, is reflective of SpotMe's "appetite for improvement and sustainable growth."
As a team, we do learn from each other and exchange experiences or advice on a daily basis as well."
The SpotMe two-day sales summit included presentations from key Fortune 100 clients, who introduced new engagement platforms. Exposure to these innovations was energizing for the team and provided an opportunity to garner feedback on their products and services. "It was immensely productive, inspiring and informative," said Business Development Manager Sandrine Jabouin. 
At some companies, the idea of a group-training may inspire frustration, but at SpotMe the team's mentality keeps energy high and the mood light: "The team as a whole is very energetic and enjoyable to be around. Therefore even a new proposal training – which could be challenging – feels like a fun experience to share and be a part of," said Jabouin.
Additional learning opportunities extend beyond events like the sales summit. "As a team, we do learn from each other and exchange experiences or advice on a daily basis as well," Jabouin added.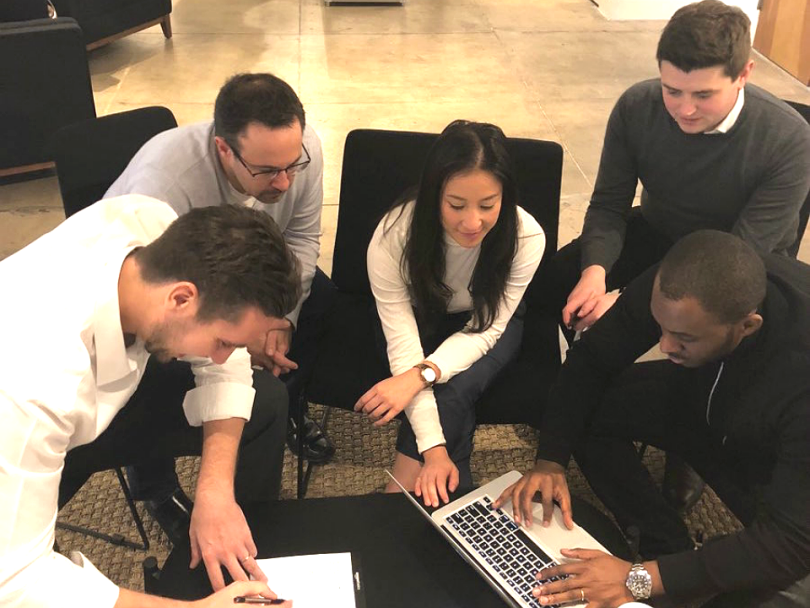 SpotMe's team is able to make the most out of events like the sales summit due to their collaborative nature. Makris noted that, while other sales teams are very competitive by nature, the SpotMe team is able to make the most out of events such as the sales summit, due to their collaborative spirit. While many sales teams are driven by cut-throat competition, at SpotMe, the team is able to achieve high performance while consistently offering support to team members. "This helps foster a close-knit and healthy atmosphere and builds quality relationships that drive growth," said Makris. 
Jabouin also noted that while the sales summit strongly emphasizes learning and training, the team also fosters collaboration in other unique ways. This year's team building activity involved one of New York City's popular escape rooms — a problem-solving challenge where participants have to think as a team to unlock clues and solve puzzles within a set amount of time.
"The team-building activity was meant to push everyone out of their comfort zone and get to know each other in an unusual setting," Jabouin said. "It turned out to be just that and so much fun!"
This is an exciting time to be part of SpotMe's sales team with many new developments and offerings to look forward to."
The sales summit is likely to look quite different in 2019, as one of SpotMe's primary goals in the coming year is to double the size of their sales team. Jabouin and Makris told Built In NYC that 50 percent of the new hires will be based in New York City (meaning they can get a leg up on their escape room skills before next year's summit).
As for what SpotMe seeks in a sales team member? Makris emphasized that his team looks for candidates who are "quick learners, energetic, hungry for growth and who are able to build trust." The reason for these specific characteristics? They are the traits most commonly found amongst top performers within their company.
SpotMe is in a position many companies dream of: growing fast, learning every day, and maintaining a positive energy. As Jabouin said, "This is an exciting time to be part of SpotMe's sales team with many new developments and offerings to look forward to in 2018."