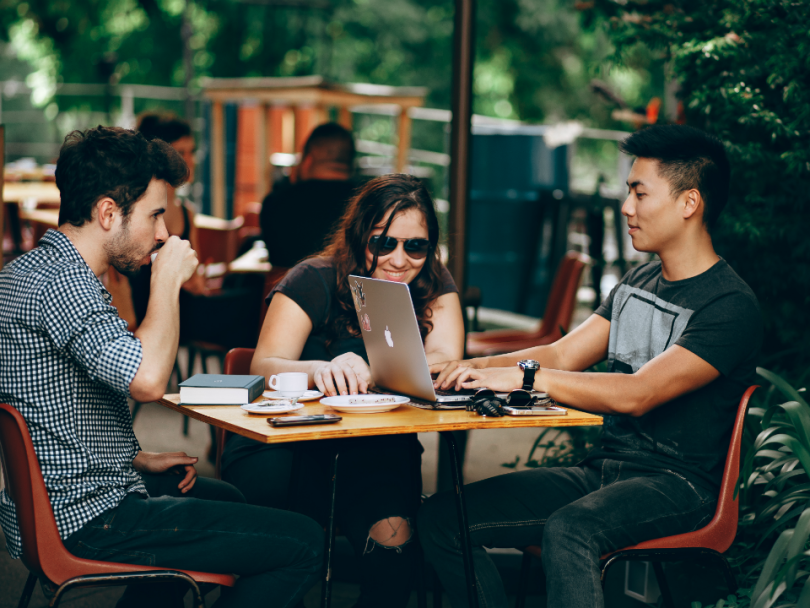 Each week, we offer a curated calendar of NYC's top tech events. It's officially Spring, which means it's time to get out there, meet some fresh faces, and find new inspiration. Check out our picks below or head over to our full events listings here.
Startup Advice: A Discussion with Justworks Founder Isaac Oates, March 26 at 6:30 p.m.
Isaac Oates founded Justworks in 2012, and has watched the company flourish into a $93 million enterprise. At this intimate discussion, expect to hear Oates share what drove the success behind his business, and an entrepreneurial journey that will no doubt inspire your own future innovation.
Product Management Live Chat by Home Depot Sr. Product Manager, March 27 at 2:30 p.m.
Spice up your sad desk salad with this lunchtime "Ask Me Anything" session featuring Justin Dilley, a Senior Product Manager at Home Depot. The event will be hosted on Slack, so you'll be able to digitally ask all you've ever wanted to know about managing a product team at one of the most successful American businesses.
latinoTech + eBay present: Latinx Tech Pitch Night, March 28 at 6:00 p.m.
latinoTech (who we just featured among some of the coolest diversity-centric groups in NYC) is back with one of their ultra-popular pitch nights. Hone your presentation skills and perfect your product pitch. Don't have a pitch ready? You'll still want to stay for the networking, drinks and food.
Highlight Networking Mixer, March 28 at 6:00 p.m.
The weather is getting warmer, which means it's time to head to 230 Fifth Ave. — one of the most stunning rooftop bars in the city. Stellar views for your Instagram are not the only reason worth coming, though — free drinks, serious networking, and recruitment opportunities will no doubt abound!
2018 Research Conference on Diversity and Inclusion, March 29 at 8:30 a.m.
Hosted at the City University of New York (CUNY) this all-day conference will showcase the latest research on diversity, as well as feature panelists detailing how entities ranging from investors, to government to media agencies can organically create a more inclusive and diverse workplace.