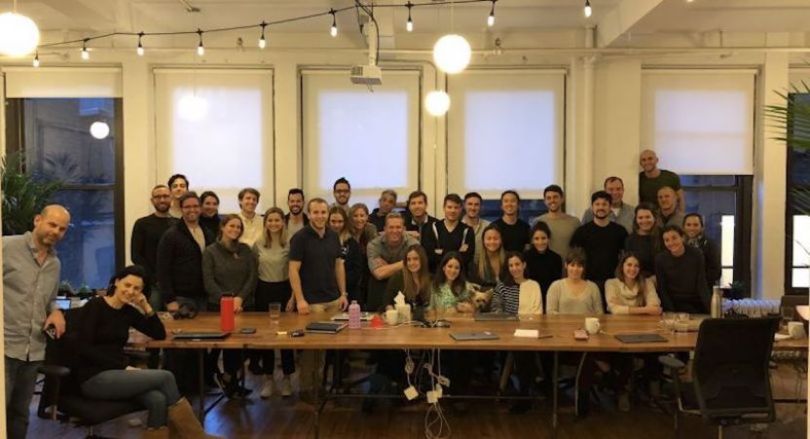 To its clients, Tel Aviv-based Riskified is a leader in fraud protection technology. To its employees, it's a growth machine.
Founded in 2013, the company, which has 175 employees in its Tel Aviv headquarters, has outgrown its offices twice since then. It's been named one of Israel's top companies a number of times, and has received other recognition in its home location.
And now, it's coming for New York City.
"In Tel Aviv, Riskified is a well-known, respected and established brand," said Shani Gadot Klinger, head of business development, U.S. "Our plan for taking on New York is much like what we've done in Tel Aviv. We're focused on three things: building our team, expanding our client base and telling our story."
The NoMad-based offices opened in October of 2016 and already has 48 full-time local employees. It plans to grow its U.S. brand to align with its reputation back home.
While the company initially began working with smaller companies, its strong product and ever-improving technology has won over the trust of major accounts.
"Riskified's solution evolves by its very nature," said Gadot Klinger. "We use machine-learning models to differentiate good transactions from fraud, and those models get smarter with every transaction that we process. We continue to improve our performance, better our technology and develop new products."
[As we've grown], we've been able to maintain a culture where people work hard, have fun and look out for one another."
With 60 percent of employees sitting in research and development, product improvement is at the core of everything they do — and investors are taking note. Last year, the company raised a $33 million Series C, bringing its total amount raised to $63 million.
Gadot Klinger, who worked at a major technology brand before coming to Riskified, noted that the team is uniquely talented.
"The transition from a small startup to an industry-leading Series C company has been fascinating and rewarding," she said. "I moved from our Tel Aviv office to help open our New York office and grow the team from 50 employees to about 220, so I've been part of some huge changes. Through all of that, we've been able to maintain a culture where people work hard, have fun and look out for one another."
The company is continuing to expand its NYC team, and is especially looking to strengthen its sales and marketing teams.
"A major part of what makes us successful in Tel Aviv is our team," said Gadot Klinger. "We spend a huge amount of time and energy hiring and retaining exceptional, intelligent and driven people. We plan to keep that going in New York by focusing on bringing in the best talent."