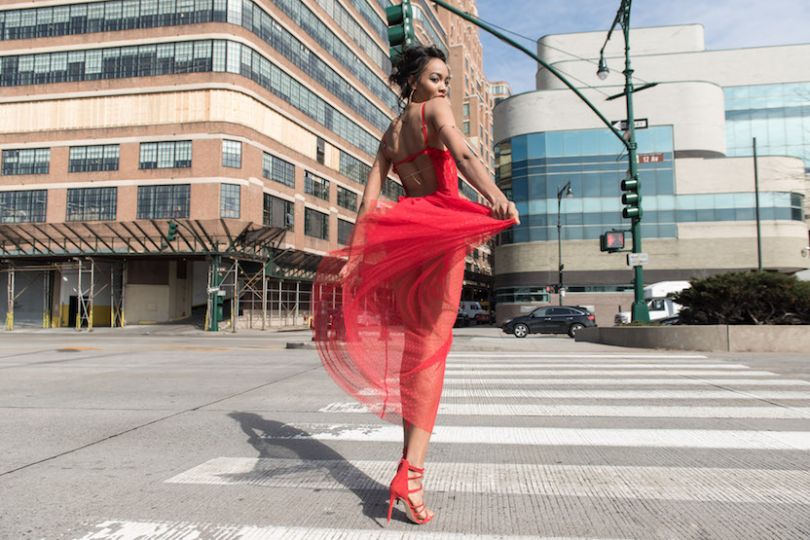 It's a challenge all fashion lovers face: How does one look like a Hadid without spending like one?
That's a question on-demand social shopping platform Choosy is answering with the technology they're planning to launch in the summer. Users and style scouts identify the top 10 fashion trends they find on social media each week. From there, users purchase the items they want and the company produces them on-demand.
It's a concept the creators of Choosy devised to deliver affordable fashion without excessive inventory and waste — and they just raised $5.4 million to move forward.
In a test run deployed earlier this year, the company found that Hadid-inspired street fashion they created and promoted in-house was sold out in a matter of hours. At this rate, the business model is sure to be successful.
"Most influencer and celebrity outfits are curated by a team of stylists sourcing from global luxury brands and are completely unaffordable for most people," said CEO and cofounder Jessie Zeng. "Armed with my family's roots in textile manufacturing, I knew there had to be a way to take these popular silhouettes and make them available to shoppers everywhere at better prices."
The financing was led by New Enterprise Associates, with participation from Forerunner Ventures, Innovation Global Capital, Entrepreneurs Roundtable Accelerator, XFactor Ventures, Supernode Ventures and angel investor Bryan Rosenblatt.
Zeng, along with CTO Sharon Qian and Chief Strategy Officer Mo Zhou co-founded the company after working together at Citi. They will use the latest funding to enhance the customer experience and build out their team.
This launch is coming at a time when earth-friendly startups are seeing great success. The fashion industry is notorious for miscalculating inventory and creating excessive waste. Choosy owns the entire product lifespan, from marketing to creation to shipping, and as a result is able to reduce both waste and logistical inefficiencies.