What a time to be in tech! Here in New York City, the summer has been filled with excitement: beautiful beach days, killer networking events and Insta-worthy pop-ups. Perhaps the only thing missing from this season is the start of a new chapter in your career? Built In NYC has the scoop on what some of the coolest companies in tech are looking for.
What they do: As a division of Discovery Communications, Discovery Digital Media works at the intersection between technology and entertainment, bringing Discovery's brands into the immersive, interactive, digital space.
Sweet perks: Flexible hours, option to work from home, onsite wellness center, onsite physician, nurses and nutritionists, professional training, tuition assistance, modern tools such as React JS.
Note from an insider: "Ideal candidates are doers who use data-driven decision making to inform everyday choices about architecture, design and the user experience," said VP of Software Engineering James O'Reilly. "Since we're very focused on delivering best in class experiences, it's no coincidence that the engineers we end up hiring have a depth and breadth in their understanding of how to deliver on that goal from application performance to audience inclusivity."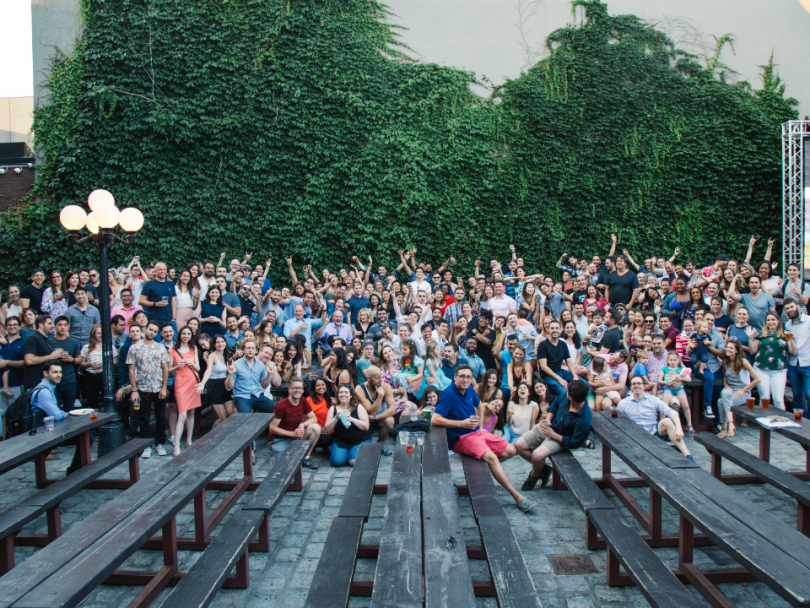 What they do: Movable Ink helps clients like Dunkin' Donuts and Delta Airlines create "jaw-dropping" email marketing experiences. Setting them apart is their cloud-based software, which delivers individualized content when the email is opened.
Sweet perks: Open office space, kitchen stocked with snacks and drinks, affinity groups, company-wide happy hours, volunteering opportunities, casual dress, in-office games including ping-pong and Wii.
Note from an insider: "At Movable Ink, we value people who are relentless learners and are able to creatively tackle any challenge they might encounter," said CEO Vivek Sharma. "We also value empathy because it deepens collaboration and understanding as our team shoots for the stars."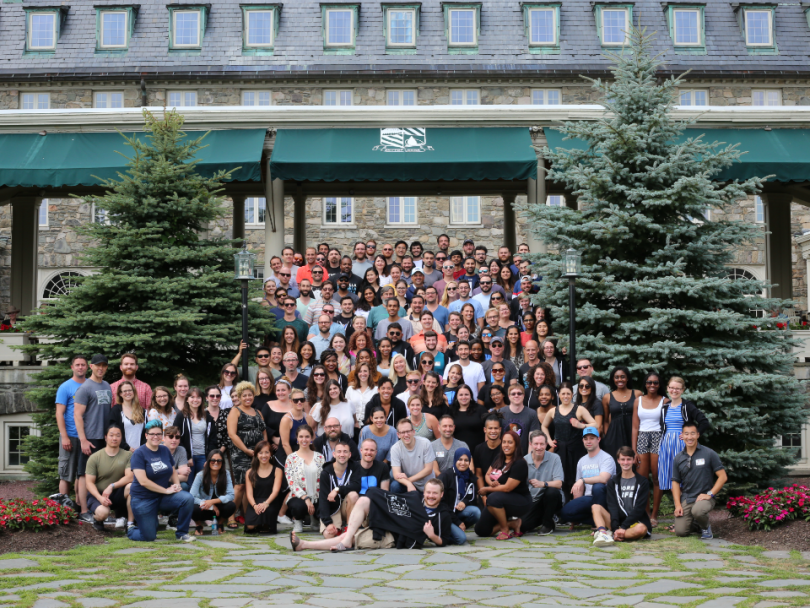 What they do: Newsela is an educational content platform aimed at creating engaged readers. Accessible, student-friendly content is presented with integrated, teacher-friendly assessments.
Sweet perks: Flexible PTO, cell phone reimbursement, onsite game room and gym, CitiBike membership, budget for employee learning and professional development opportunities.
Note from an insider: "What I love about working at Newsela is that it is truly a culture that loves learning! People are really curious and love to collaborate and share knowledge," said Newsela's Emily Lang, partnerships.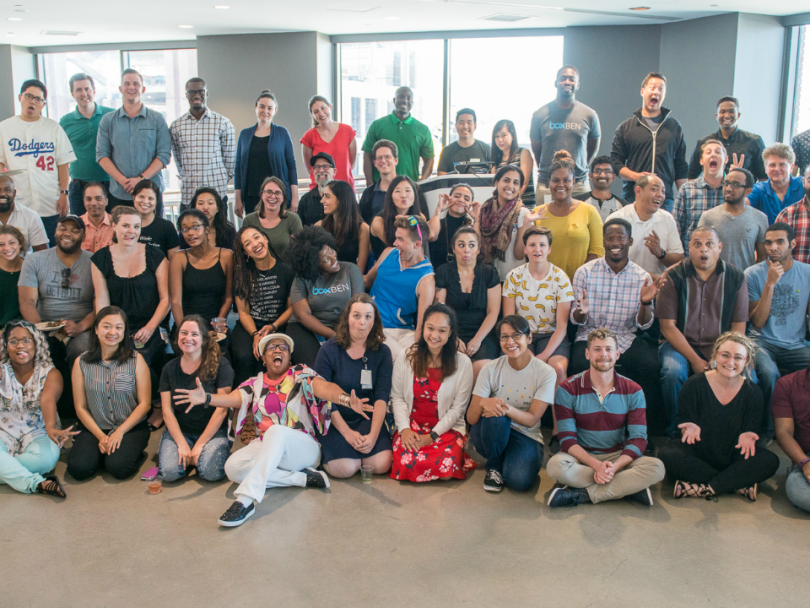 What they do: Box is a cloud-based file storing service that allows users to access, edit and share their files from anywhere at any time.
Sweet perks: Health insurance including vision and dental, stocked kitchen, subsidized lunches Monday through Thursday, catered lunches on Friday, team happy hours, employee resource groups, cell phone reimbursement, gym reimbursement, 20 weeks paid parental leave, childcare consultations and care via Cleo.
Notes from an insider: "We believe that work is most rewarding and fun when we're surrounded by people that we can learn from, that push us, and are great to collaborate with," said co-founder and CEO Aaron Levie. "We look for people who consistently take on and solve their companies' toughest problems and won't quit until the work is done well."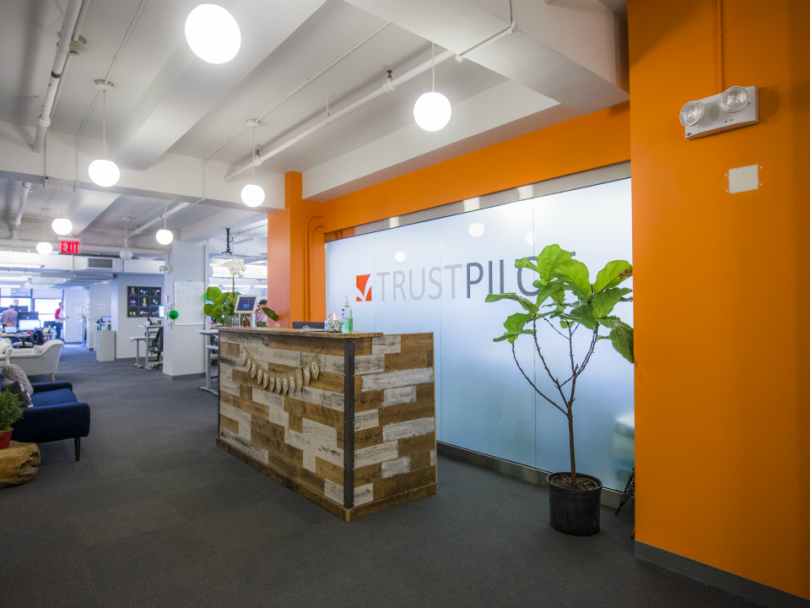 What they do: Trustpilot helps brands build a community of customers through their review platform. These reviews are loaded with both unique personality and valuable insights for companies looking to grow their presence.
Sweet perks: Upward career trajectory, competitive salary, equity, full benefits.
Note from an insider: "We work in the ever-expanding ecommerce space so ideal candidates have an interest in working in a growing industry but are also agile enough to adapt with the changing times around us," said Dan Klug, senior manager, talent acquisition.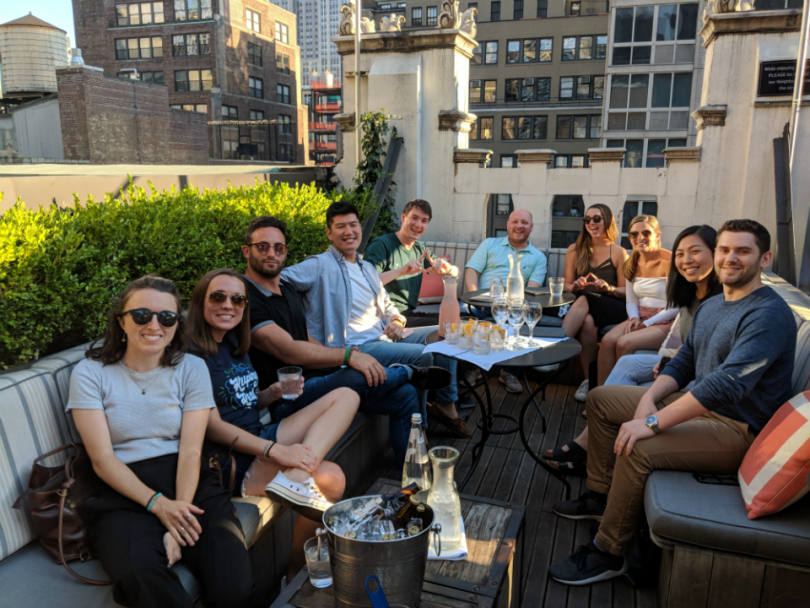 What they do: Abacus aims to reinvent the way companies handle internal finances. Their products update expenses in real-time, enforce expense policies and oversee the reimbursement of team members.
Sweet perks: One hundred percent company-paid health, dental and vision insurance, 401(k) program, continuing education and career development opportunities, weekly paid lunches, team celebrations and outings (i.e. a recent axe-throwing excursion).
Note from an insider: "Ideal candidates are willing to let their guard down and be vulnerable. This is the foundation required to create the type of trusting environment in which colleagues can vigorously disagree with one another before committing to a particular direction. We love helping our customers break down their toughest workflow constraints, so candidates who share a passion for solving puzzles fit well with our culture," said co-founder CEO and Omar Qari.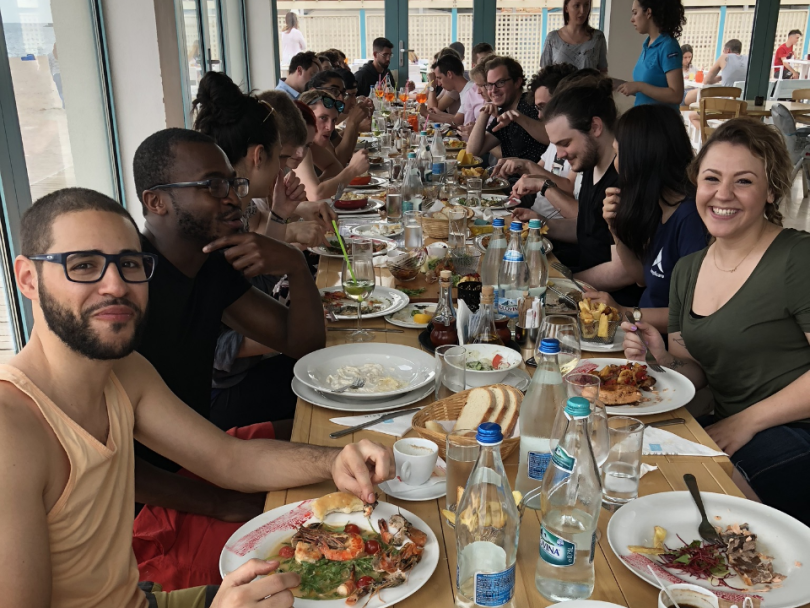 What they do: Amplicare builds software that integrates with pharmacy systems and helps them identify opportunities to improve their patient care.
Sweet perks: Health, vision and dental insurance, 401(k) with employer matching, gym reimbursement, company outings including birthday parties and sporting events, an office with a rooftop, office dogs and fish.
Note from an insider: "Amplicare has grown to support over 5,000 pharmacies by having a passionate team that cares about improving the patient and practitioner experience," said co-founder Nathan Shanor. "If you are driven by the same passion as well as the will to go above and beyond to open healthcare for patients and professionals, you'll will be a great fit with our culture."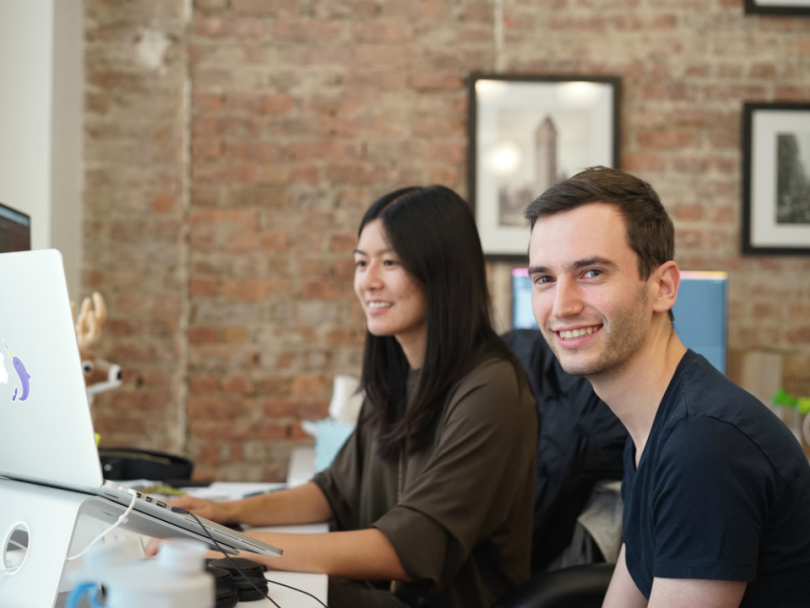 What they do: Asana's platform helps teams stay coordinated, focused and on-track to reaching their goals. The software, with its bright and clean design, offers a fresh approach to task-management.
Sweet perks: Health insurance with vision and dental, flexible vacation, all meals provided, six-week paid sabbatical after three years, stock options, unlimited MetroCard, professional development.
Note from an insider: "Asana looks for candidates who are passionate about developing great products to help teams thrive," said Engineering Manager Rachel Miller. "Successful employees are mindful and pragmatic about the work they do, how they collaborate with each other, and love having full responsibility for their work."