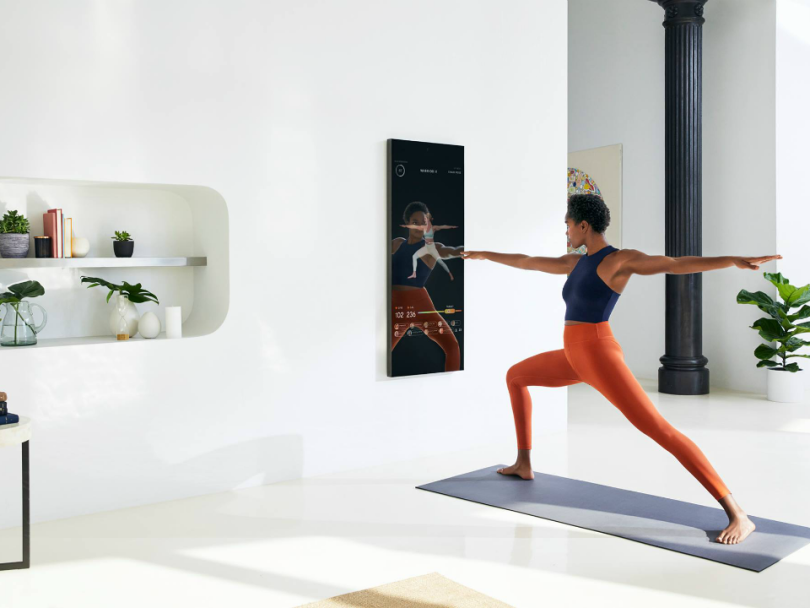 Despite all of the high-tech fitness gadgets saturating the market, one company is leaving the future of exercise to little more than you and your reflection. The aptly named Mirror, founded in 2016 by fitness guru and current CEO Brynn Putnam, revealed its launch product last year: a wall-mounted, interactive fitness hub that blends seamlessly into any interior design aesthetic. Boot it up, and you have thousands of hours of fitness classes (cardio, strength, yoga, pilates, barre, boxing, kettlebell, dance and stretch, to name just a few) at your fingertips.
Built In NYC spoke with Putnam to learn more about the tech behind Mirror, the future of the company and her favorite things about the platform.
What are the most important things for consumers to consider when choosing between investing in Mirror or other at-home fitness equipment options?
Mirror is made for anyone who wants a personalized workout experience with the best trainers and classes around the world, whenever and wherever they want. Mirror is designed for busy people who prioritize their health, but don't want to sacrifice quality for convenience. For the monthly cost of a single boutique workout, your whole family can access unlimited live and on-demand classes from the privacy of your own home. It provides the sweat of a treadmill without giving up a whole room in your house; the personalization of a personal trainer, without the steep cost; and the variety of a full workout DVD collection, except with new live workouts added seven or more times per day.
How does Mirror's technology work to track and understand your progress and performance?
Mirror monitors heart rate by enabling exercisers to sync a Bluetooth heart rate monitor or Apple Watch. Mirror's proprietary algorithm will then track their ability to achieve, maintain and recover from target heart rate zones. Users can try to hit the target recommended for them and compete with their personal best.
During every class, the Mirror will offer substitute exercise videos for any exercise that might aggravate an existing injury. For example, if you have an ankle injury the Mirror might offer modification videos for exercises that involve jumping. The modifications will appear as videos on the bottom of your screen during a workout.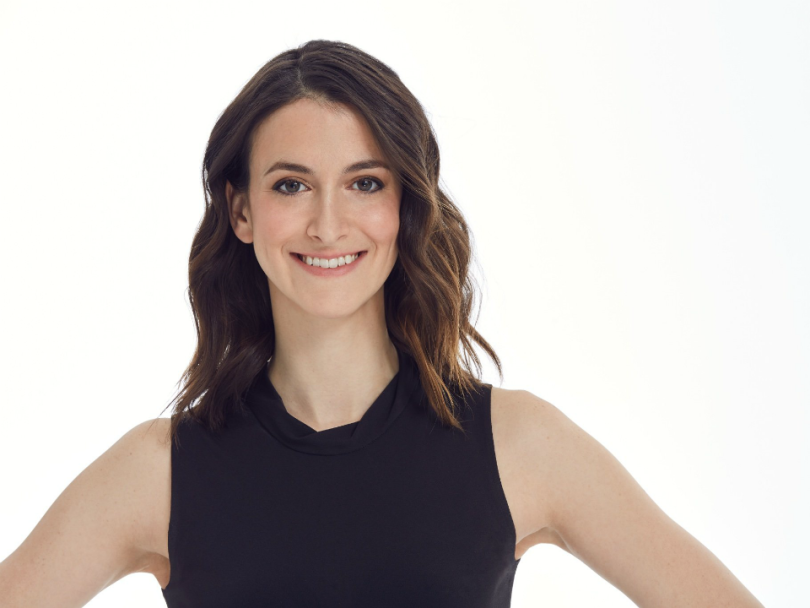 For the monthly cost of a single boutique workout, your whole family can access unlimited live and on-demand classes from the privacy of your own home."
Mirror offers real-time workout optimization based on a person's goals, preferences, and biometric data, such as heart rate and injuries. Users also receive a new personalized fitness program each week based on their profile and usage data. Then, the combination of your reflection, trainer, classmates and your personal metrics are displayed in one place for a uniquely immersive experience.
Mirror had an exciting year in 2018, and it seems like the wheels are in motion to continue growing. Can you tell us what we can expect from Mirror in 2019?
In 2019, we have major plans for partnerships, expanded content offerings and more. We've launched with thousands of classes led by the country's top trainers. Personal training is coming this year, delivered on your schedule starting at $40 a session. In the near future, we're excited to help you sweep the dust off your old bike or treadmill with classes that take advantage of all the equipment you have in your home gym.
What is your favorite thing about Mirror as a company?
We have an amazing opportunity as the first media company that owns not just its own content, but also the full content delivery system. It's a huge opportunity because we can literally provide any content to any person, truly personalized for them. I take that responsibility very seriously and believe we have an obligation to learn about our members' needs and goals and meet them. In particular, this means working to serve populations who really need a more personalized and accessible workout, like the elderly and disabled. On a personal level, the ability to help more people become the best versions of themselves is very rewarding.