When Rob Park left his position at the Royal Bank of Canada to help found IEX Group as its CTO, he wanted to change lives.
The U.S. economy runs on stock exchanges, so Rob and his co-founders set out to make a fully electronic exchange that uses technology to work for investors who represent the people through their 401(k)s, mutual funds and pensions. Over the past eight years, IEX Group has built machine learning tools, influenced the regulatory environment and brought transparency to the notoriously exclusive industry — all to protect investors and give them a fair opportunity in the market. 
We spoke to Rob and Chief Financial Officer Sara Furber about how they're leveling the playing field in the stock market.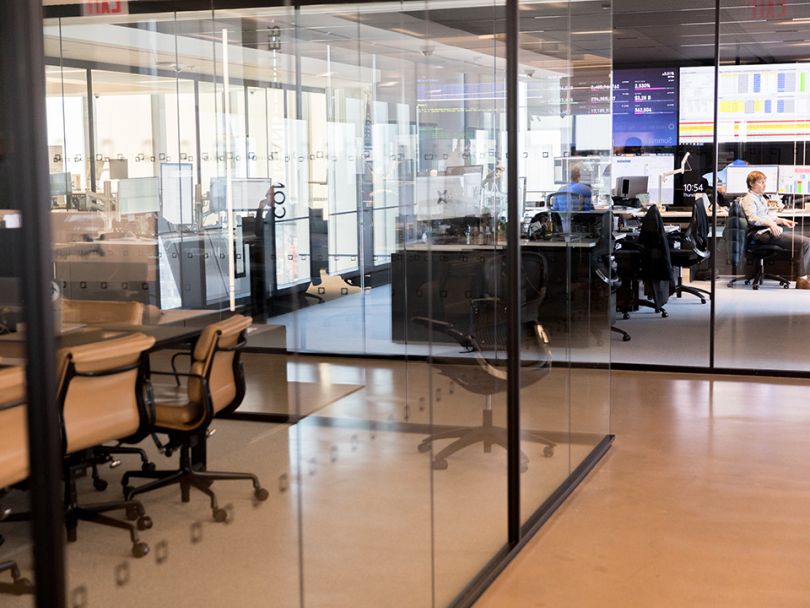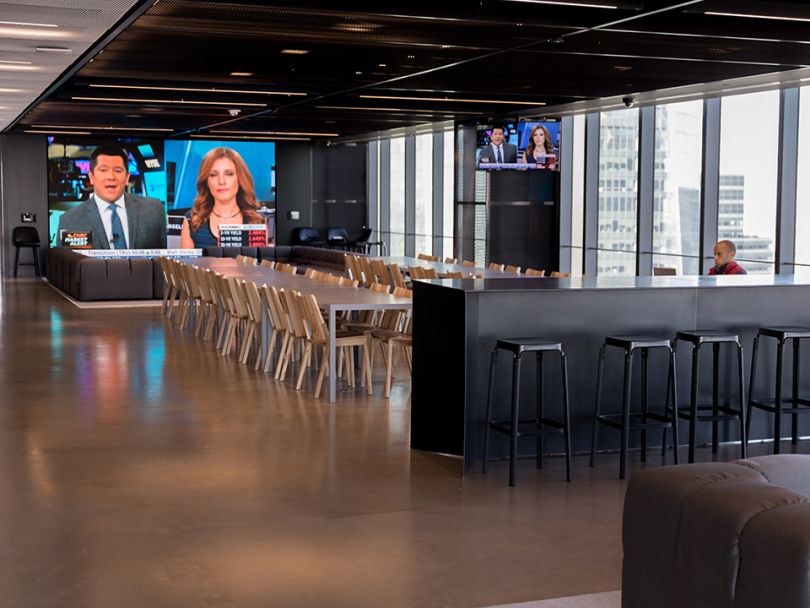 FOUNDED: 2012
EMPLOYEES: 92 (87 local)
WHAT THEY DO: IEX Group operates the Investors Exchange, the only independent stock exchange in the U.S.
WHERE THEY DO IT: Financial District, New York City
NEW YORK STATE OF MIND: The company recently moved to a new office in the World Trade Center, which spans 45,000 square feet and contains a fitness room, cafeteria and a state-of-the-art UX center.
FAMILY MATTERS: IEX Group offers a dedicated "Family Day," where employees spend the day with their family and capture a picture of the experience. At the end of the year, they vote on the best picture for an additional day off. The company also has a dedicated mothers room and generous paid parental leave.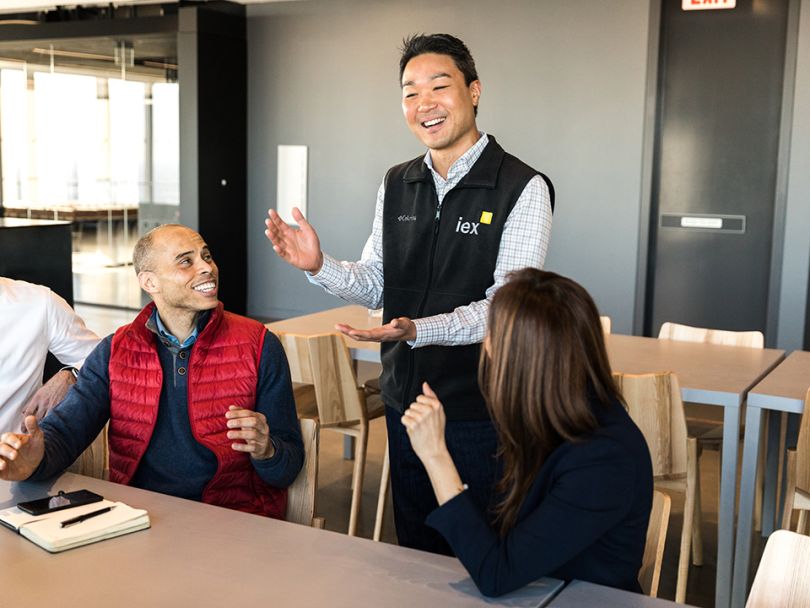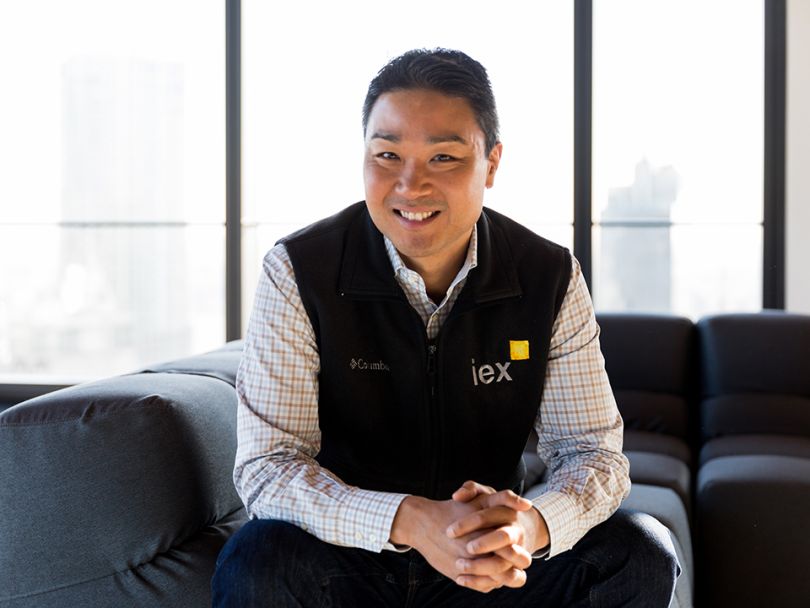 Rob Park, CTO and Co-founder
Rob traded in his career in banking to become one of the founding members of IEX Group, helping to build its stock exchange technology from the ground up. Today, he oversees all technology development and database projects. He also looks for future tech opportunities in the financial market.   
BEYOND WORK: Raising his two young children keeps Rob busy, but when he isn't spending time with them, he's honing his strategy in the game, Go. He won't stop until he beats his father-in-law, who's a high-ranking Go master.
You left the Royal Bank of Canada to help found IEX Group with CEO Brad Katsuyama. What inspired you to take the leap?
It was a difficult decision to leave a successful operation at the Royal Bank of Canada. We had a group of about eight of us who didn't know how specifically to build a stock exchange, but I had an immense amount of trust in our team that we could learn and work together.
I also have a guiding light in terms of life decisions I make. It falls into two factors. First, when my kids grow up, will they be proud of the decisions that I made? And second, I want to improve the lives of a billion people. That's a lofty goal, but those are my guiding principles. So I asked myself — can you change a billion lives working at a bank? Probably not. But can you do it at an exchange? Possibly.
What approach did you take as you began to build out your team?
We didn't want to bring bank culture; we wanted to create a technology-focused culture that's more collaborative and didn't require as many layers of management. We strived to build a small, highly-capable, quality team. That's enabled our teams to be in sync and required fewer meetings. We're able to move faster and be more agile. But we also have to wear a lot of hats, and there's a responsibility for each team member to step up and contribute.
So I asked myself — can you change a billion lives working at a bank? Probably not. But can you do it at an exchange? Possibly."
What project that your team has completed means the most to you?
We've been able to leverage machine learning techniques to be able to predict when we believe a stock price will change. Our exchange technology can predict whether we think that a stock price will change two milliseconds into the future. This allows us to further protect investor orders and minimize trading at unfavorable moments. The immediate result is a boost to our execution quality across a wide variety of metrics. It shows that not only is machine learning applicable in stock trading, but it also could be beneficial for investors getting better prices.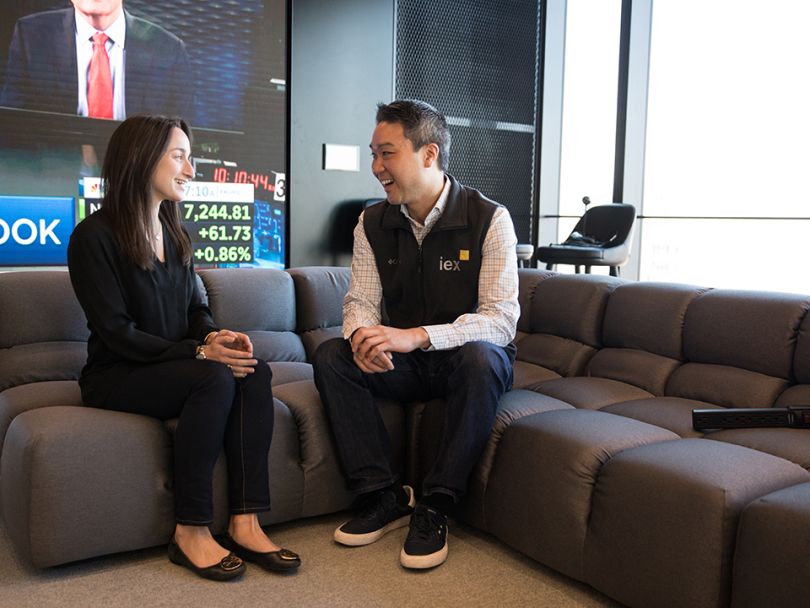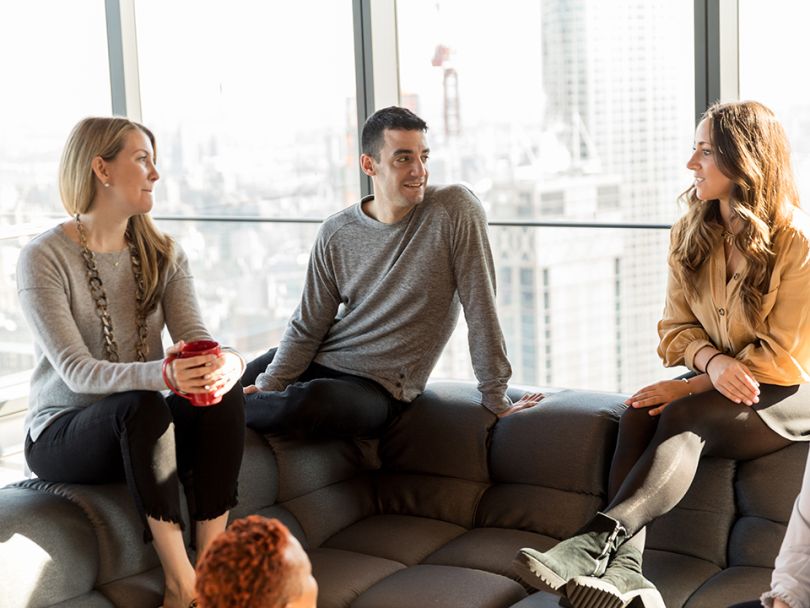 What's the next step for your team and IEX Group?
We want data to be more freely available to the public. In the finance industry, data is becoming more expensive, which is the opposite of what you see happening in every other industry. We offer our own data to the public for free. Users can programmatically get stock information provided through web-based APIs. Our goal is to provide transparency into what's happening in equity trading, which can be a very complicated space.
If I traded stock at price "x," it can be difficult to determine if that was a good or a bad price. Transparency is the first step, and the next step would be to perform an analysis, determining whether that was a good outcome or if there could've been a better one.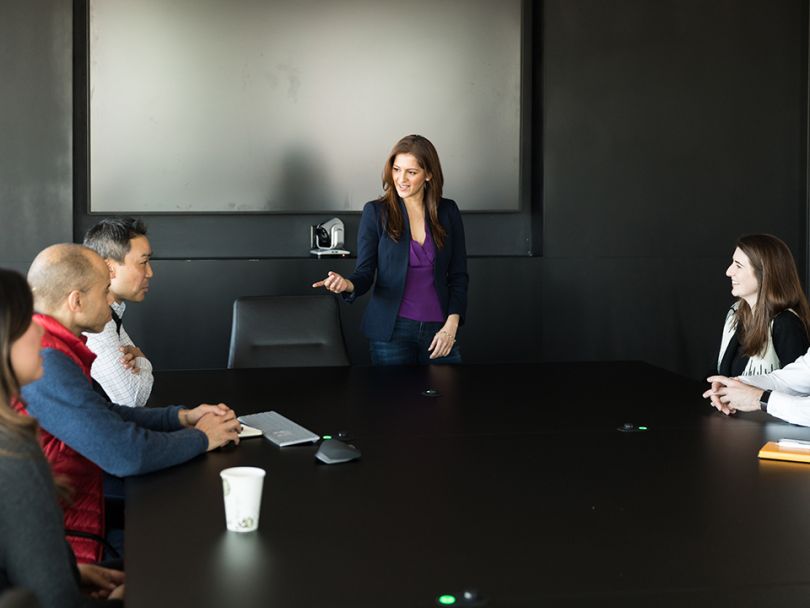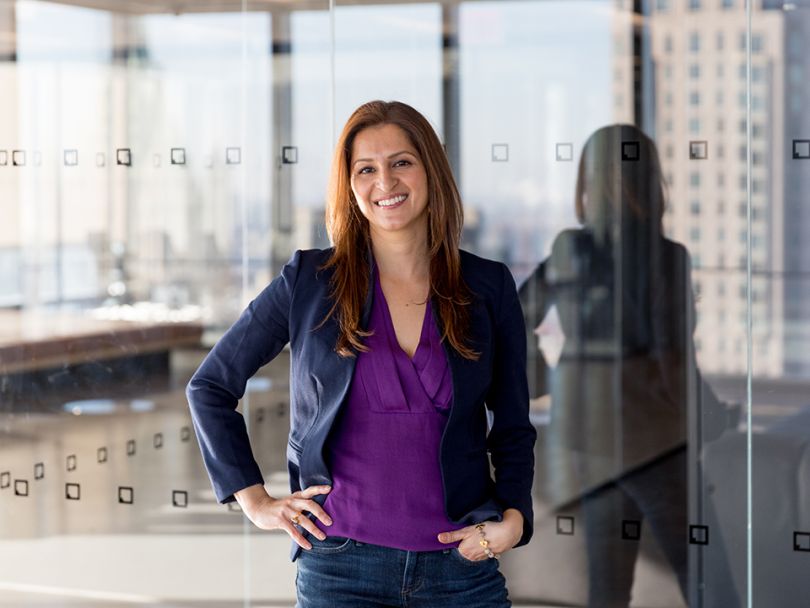 Sara Furber, Chief Financial Officer
Sara joined IEX Group in 2016 after 20 years working for international banks on Wall Street. As CFO, Sara sits at the nexus of strategic thinking and growth plans for the company. She oversees the company's finance and accounting but also looks for new areas to drive new business through IEX Ventures.
BEYOND WORK: Life moves fast in the financial world — and even faster if you have three young children like Sara. She finds reprieve in the calm of yoga and photography, which give her an opportunity to have some quiet time to think and reflect and enjoy the little moments.
How did you experience working in Wall Street shape your decision to join IEX Group?
I spent 20 years on Wall Street and with big banks before joining IEX Group. One of the roles I had was leading investor relations for Merrill Lynch during the credit crisis. I had a front row seat to how complexity in the financial market can lead to difficult consequences that impact not only financial services companies and industry participants on Wall Street but a huge part of the population.
I saw how leaders make decisions, don't make decisions, what moves the needle in those difficult environments, and how that cascades down. After seeing that, the opportunity to work with a company that had identified a similar complexity in the equity market — and was working to eliminate it for the benefit of everyone involved — really spoke to me.
What about working for IEX Group do you find most exciting?
What I find most exciting is that there aren't that many companies that combine cutting-edge technology with sophisticated financial expertise where the mission is about how you can improve the market for everybody.
There are a lot of players in financial services — I've spent my whole career there — that take that technology and financial expertise to create companies for their own profit. But the specialness here is that we're trying to put those resources out into the world and find ways to benefit a broader group, particularly those who don't have those financial skills or assets.
One of your roles is to diversify IEX Group's business. What process does your team take to accomplish that?
It can unfold in different ways. Often it can be through our clients and their relationships to their investors. Think of money managers who manage people's 401(k)s: They come to us with a problem, like needing a more simplified analysis of trading and routing decisions. That's a pattern that repeats itself. We spend a lot of time listening to our clients about their pain points. It is one of the best ways to create new business lines.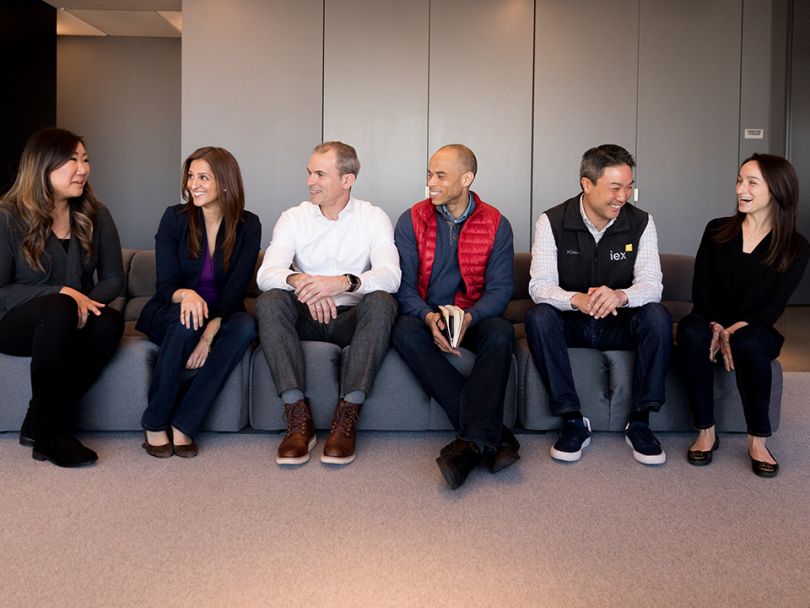 Where do you see the biggest opportunity for growth?
Our biggest growth opportunity is in the core exchange business. We're sitting at an inflection point across the industry. The traditional entrenched exchanges have a business model that's ripe for change, and we feel like we're well positioned to capitalize on that. There are a number of factors that I think will get simplified over the next few years, and execution quality will be number one. That means that our market share could be transformational.
We recently exceeded 3 percent of market share for intraday market trading in the U.S. We could triple in size in the next several years should a number of things continue to evolve in our landscape. Our focus is around capitalizing on that while staying true to our mission of advancing the quality and fairness in the markets for the broad population.
We could triple in size in the next several years should a number of things continue to evolve in our landscape."
On the flip side, where do you see the biggest challenge for IEX Group?
The biggest challenge is that there's so much complexity in how the stock markets work that most people struggle to understand it. So, how do you make sure that people understand that it's relevant to them and make sure that it's easy to follow? If we can do that, it can give people the confidence that it's worth their time to engage in what's going on in the economy.