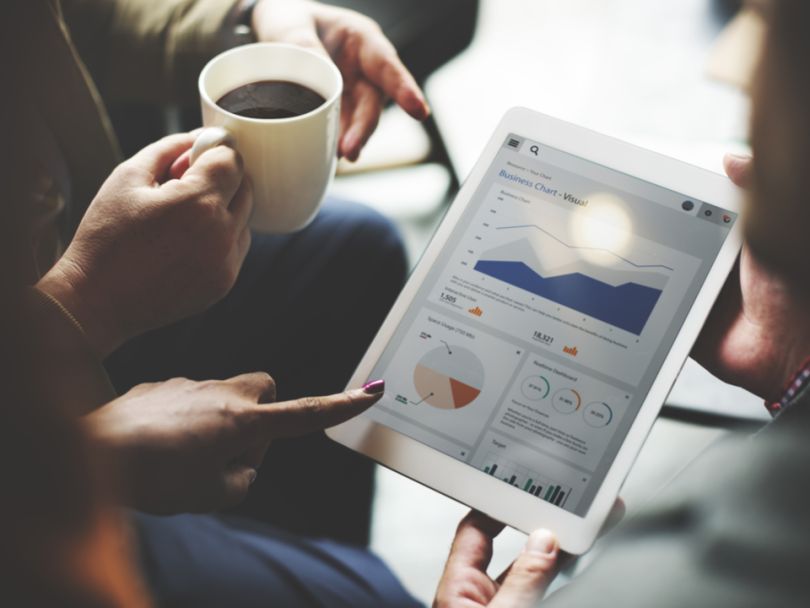 While the catchphrase "there's an app for that" may be a tongue-in-cheek commentary on the ubiquity of tech, it also speaks to the very real way in which tech can create ease and accessibility where it did not previously exist.
Investing is a key example: in recent years, a host of user-friendly apps have burst onto the scene, claiming that anyone can start an investment portfolio with a handful of pocket change. But can an app really turn you into a "Wolf of Wall Street" overnight?
Tools like Stash allow you to invest with just five dollars; Acorns invests your change by rounding your purchases up to the nearest dollar amount; Gemini allows you to start trading cryptocurrency, and Robinhood claims you can invest completely for free. According to financial experts, there are real benefits to these apps, but, as with any financial decision, they need to be used with careful consideration.
"Before deciding whether or not to start investing, spend some time with a financial wellness checklist," advised Nick Holeman, CFP and senior financial planner at Betterment. "Have you paid down your high-interest debt effectively? Are you taking full advantage of the benefits tied to your employer-sponsored retirement plan?" If you can answer 'yes' to these questions, Holeman says, it may be a good time to look at your investing options.
Your next step, experts agree, should be research. "The top financial resource I recommend is the library," said Ellie Thompson, CEO of Money Therapy. "Financial advice does not go out of style and if you want to learn about money, pick up any personal finance book to get a baseline."
Others recommend digging through the wealth of information on the internet, especially Investopedia. Nishank Khanna, VP of Growth at Utility, suggests that "mock investing" can be a good way to test your newfound knowledge and skills before trying out the real deal. "Pretend to buy and sell stocks based on research to see how your mock portfolio performs," he suggested. "Learn, rinse, repeat — and then invest with actual money."
Even when you feel informed and ready to put your money in the market, starting small is the way to go. Many experts echo the advice of Warren Buffett (you may be familiar with his work as one of the richest people alive), who recommends investing a set amount, be it $10 or $100 in the S&P 500 each week. "Set it and forget it" they say, may sound like a strange financial strategy, but it's one capable of reaping major rewards while keeping you from obsessing over stock performance.
Finally, all experts agree that there are certain mistakes and mindsets to avoid at all costs. "The convenience of apps leads people to think they can just buy up stock in brands they're familiar with and profit," said Khanna. "The reality is that timing is everything. Patience with investing is something that new investors need to get accustomed to."
Thompson agreed: "The biggest mistakes individuals make when joining these apps is that they do not understand that when investing it is normal to see increases and decreases in their account daily. Without this explanation, many get fearful which leads them to pull their money out and never invest again. This is the true travesty! These apps should encourage confidence in investing instead of breeding fear."
There is much to be excited about when it comes to the new world of online and app-based investing, and these tools are growing to fit the needs of the many different types of investors out there. Whether you're a first-time investor looking to try out Stash, or a seasoned pro ready to use tools like Cadre, there is something out there for every stage of the game. "The launch of online advising and investing platforms has been a game-changer for bringing financial advice to younger people who are used to doing everything online," said Holeman. "It has made investing much more approachable, and ultimately, affordable."