Step into Asana's New York City office, and it won't take long to see that the team is bursting with personality. You'll meet art buffs and artists, musicians and music lovers, activists and travelers, all ready to offer their freshest takes on the latest MoMA PS1 exhibition or shows at the Mercury Lounge. 
You're likely to see the team dishing at Brooklyn's Mission Chinese after work on Thursday, and then back in the office on Friday reflecting on the week with an emoji all-hands — a meeting where the team uses emojis like happy, thankful, angry and curious to express their thoughts on the week. 
While Asana is scaling rapidly to achieve a big mission, creating and playing together remains a core tenet of their bustling culture. We spoke with three product team members to learn more.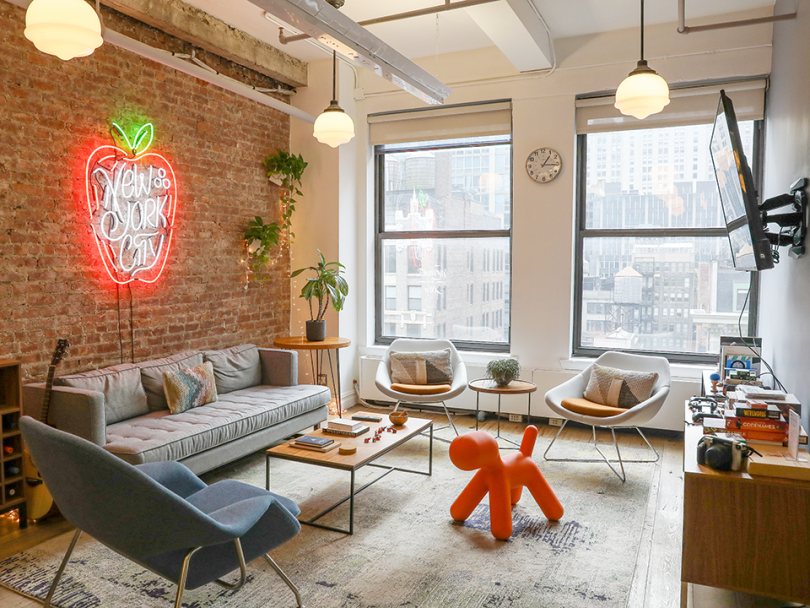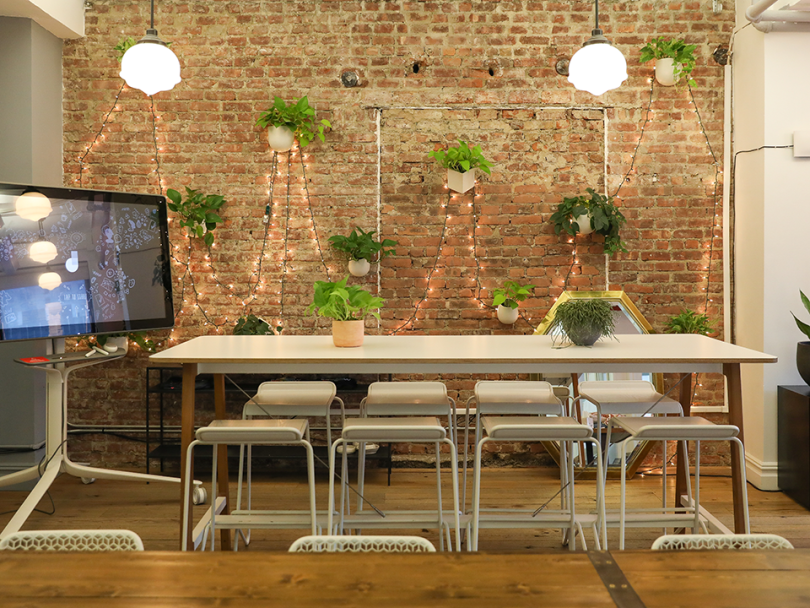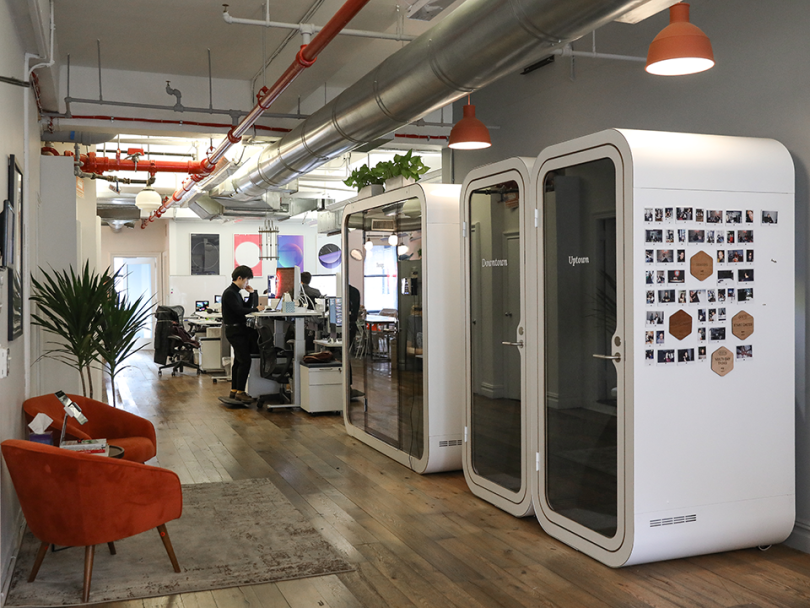 FOUNDED: 2008
EMPLOYEES: 424 (30 local)
WHAT THEY DO: Asana is a work management platform that helps companies keep track of their teams, communicate effectively and prioritize workflows to help them grow.
WHERE THEY DO IT: New York City and San Francisco in the U.S., as well as international offices in Dublin, Vancouver, Sydney and Reykjavik.
SWEET EMOJIS: Every Friday, the team meets for an emoji all-hands, where they reflect on the week — with emojis.
EXPERT ON CALL: Every employee has the opportunity to become the go-to expert on any area of interest as part of Asana's Area of Responsibility program.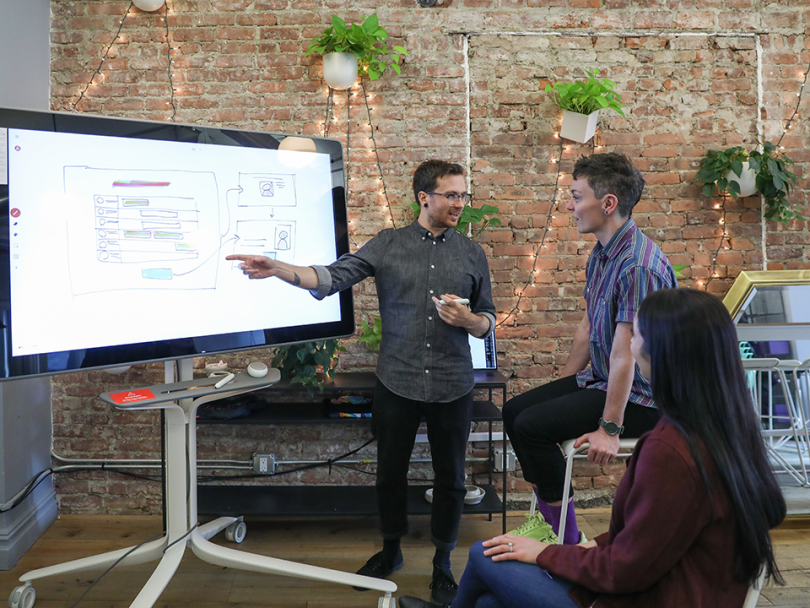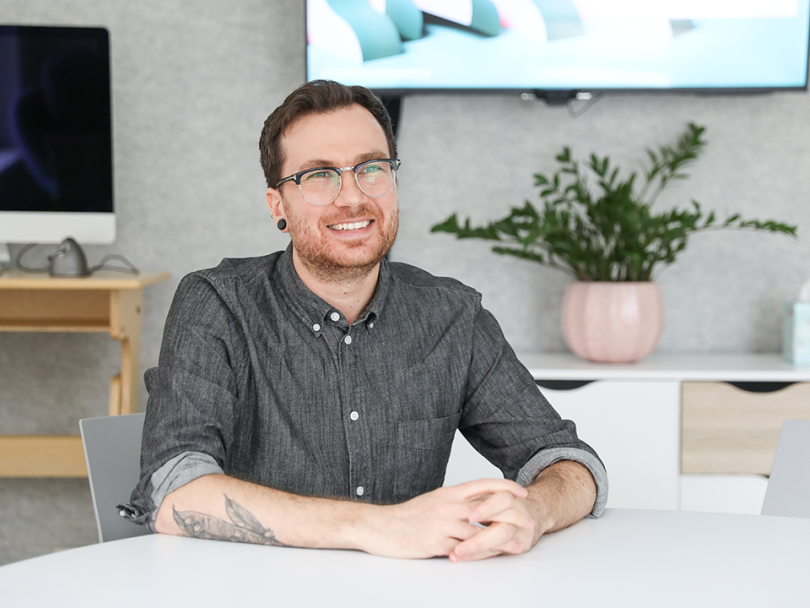 Mat Stevens, Product Designer
Mat partners with product managers, user researchers and engineers to design an intuitive end-to-end experience for users on Asana. He's also responsible for many of the unique programs that define the New York office's culture.
BEYOND WORK: For Mat, running represents the perfect counterpoint to his work as a designer. Where design offers an infinite number of solutions, running is simple — get from point A to point B as fast as possible.     
You own the team spirit Area of Responsibility at Asana. What does that entail?
I keep my eye on the energy level of the office, how teams are working together and whether anyone is stressed. I make sure we spend time together outside the office so that we can get to know each other on a personal level, and I play music to add energy to the atmosphere.
On Fridays, I moderate a weekly office all-hands meeting that we call "emojis," where we use emojis to reflect on the good, the bad and the meh of the week. Beyond the smiling and frowning emojis, we use curious for questions, angry for frustrations, fearful for worries and grateful for celebrating teammates. We've been doing this since there were three of us in this office, and it's exciting to watch it grow with the company.  
Everything that New York City has to offer bleeds into our office. This is the most interesting group of people I've ever worked with."
What's your favorite aspect of Asana's culture?
We have such a diversity of interests and hobbies in the office. We have art buffs and art makers, 3D printers, trivia champions, classical musicians, live music fans, sports fans, politically active organizers and travel experts, to name a few. However, food is the thread that connects us all.
We eat together in the office and often get dinner together after work. We actively seek out some of the best places to eat in the city to try new things. Everything that New York City has to offer bleeds into our office. This is the most interesting group of people I've ever worked with.
You've been at Asana for nearly four years. Did this job turn out to be what you expected?
I try not to go into a job with expectations, other than that I hope it'll be good — and it has been. It's been a lot of fun watching the office grow. When I joined Asana, there were three of us sitting in an office with four desks at a WeWork in Dumbo. There's now almost 30 of us, and we're about to move into a shiny new office at 3 World Trade Center.
From the beginning, I've tried to get as many people involved in shaping our office experience as I can. I don't want anyone feeling like something is set in stone. If you want to see change, be the change.
What's on the horizon for you and the product team?
We're growing very fast and getting ready to bring a third program team to the office. At this pace, I don't think it will be long before there's a fourth. Our office is going to go through a lot of change in the very near future, but I think our culture and Asana's core values have us poised to thrive.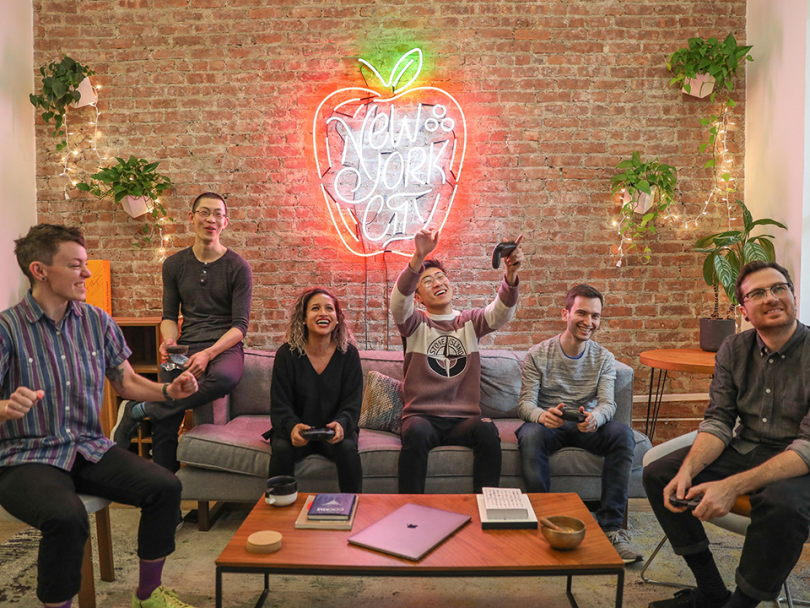 Melissa Adams, Product Manager
Melissa sets the overall vision for the product team and then creates a team of engineers, designers, marketers and support team members to make that vision a reality.  
BEYOND WORK: For anyone looking for book recommendations, look no further than Melissa. She's already on her 10th book (and counting) of 2019.
You've worked in similar roles at enterprise companies prior to Asana. How do those experiences compare to Asana?
Asana has a clear emphasis on mindfulness in the workplace. That mindset permeates everything we do, from the food we eat to the opportunities for learning and personal development within the organization. You're encouraged to take a few days to focus on a company-sponsored conscious leadership training or work with professional career coaches, which Asana fully covers. These initiatives are the sorts of thing I've wanted to prioritize for myself in previous roles but easily fell by wayside. I have some peace of mind knowing that our leadership is actively implementing tools to build a more mindful culture.
What was your onboarding experience like when you joined Asana?
I spent my first week in San Francisco to get a feel for the headquarters and Asana's culture before returning to my home office in New York. In both cities, I had onboarding mentors who helped me set up one-on-one time with my key contacts and answered any questions I had through onboarding. The first few weeks were stacked with onboarding sessions, which allowed me to orient myself within the company and settle into my role.
I have some peace of mind knowing that our leadership is actively implementing tools to build a more mindful culture."
How are employees empowered to help shape or participate in the office culture?
Asana has a ton of opportunities for employees to engage in office culture. Our organizational structure is based on areas of responsibilities that employees can own, become an expert on, and be the primary point of contact for key areas of impact within the organization. These can be work-related or an opportunity to become a leader in something we're passionate about.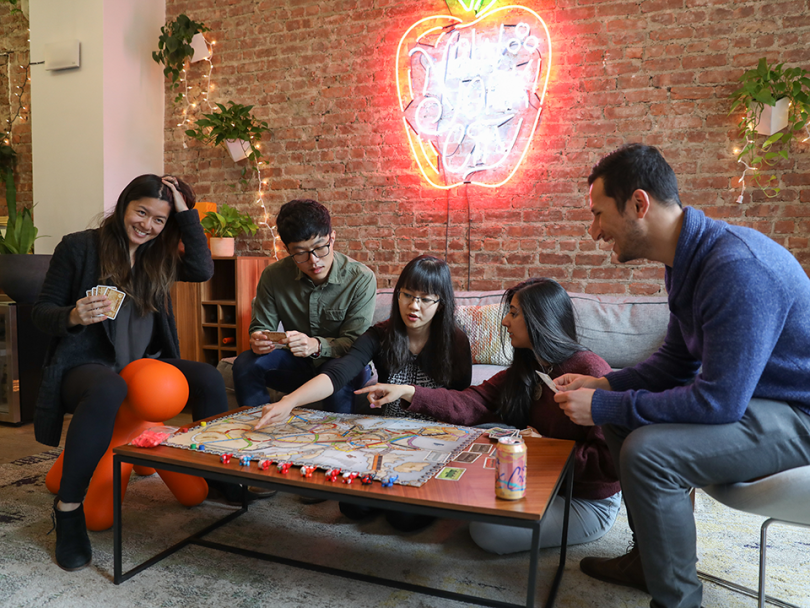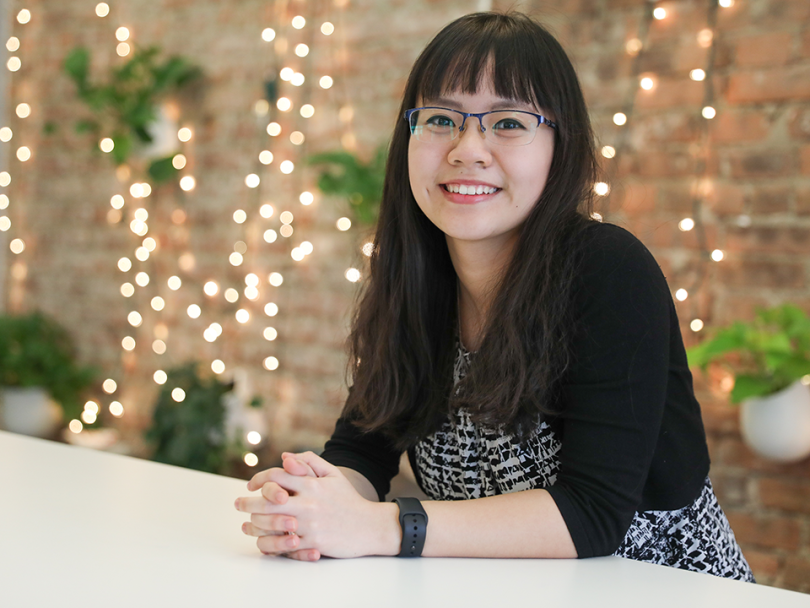 Chi Tong, Product Engineer
Chi works with the product team to build new features and tools to help customers manage their teams and hit their project goals.
BEYOND WORK: Nothing gives Chi more joy than cooking a delicious meal and sharing it with other people.
How does Asana's culture compare to other experiences you've had?
When I first joined, I was pleasantly surprised by the amount of time that my colleagues set aside just to get to know me. This is reflective of Asana's focus on building a healthy working relationship. I find myself trusting my colleagues as much as I trust my close friends, and the strength of those working relationships makes our collaboration much more effective. It also makes work a lot more enjoyable.
I'm reminded every day that I can be myself at work, and it's why I'd recommend working at Asana to all my friends."
What about going to work at Asana gets you out of bed in the morning?
I'm empowered to make things better. In addition to program work, Asana has off-sprints, where, for a one week every quarter, engineers are free to work on anything beneficial to Asana. During one off-sprint, I noticed a scheduling problem our executive assistants team faces every year. My manager not only encouraged me to talk to my program lead to get more time to work on this project but also helped me clean up the data set that will be used in my project.
What about the working environment, team or culture at Asana do you enjoy the most?
Asana straddles the best of both worlds — we build great products with a mindful culture. Our focus on diversity and inclusion makes the office culture a lot more enjoyable. I'm reminded every day that I can be myself at work, and it's why I recommend working at Asana to all my friends.