Gone are the days of just working for a paycheck. It's becoming increasingly important for employees to truly enjoy the work that they're doing as well as their company's culture — and many times, that's reflected in the types of perks and benefits that are offered.
We caught up with professionals at five different NYC tech companies who walked us through the highlights of their company's offerings, and heard of everything from travel credits to entire Fridays spent learning new skills.  
Since 2012, Peloton has been on a mission to make exercise more convenient and engaging — and those values are reflected in the perks they present to their employees. Recruiting Operations Manager Kevin Minchella, who has been with the company for three years, called out his favorite fitness-related perks of the job.
What is your all-time favorite perk your company offers, and why?
My favorite perk has to be the fitness-related perks here at Peloton. We get to attend free classes at the bike, tread or yoga studios. We also have access to the app and gym in our NYC headquarters.
How does this perk make you a better employee?
This perk allows me to live a much more balanced life — I'm able to focus on work and health together. Before Peloton, I used to have to de-prioritize fitness due to my work load. By being surrounded by these perks, and those who use them, it's helped me stay motivated and focused to grow my physical and mental strength, as well as my career.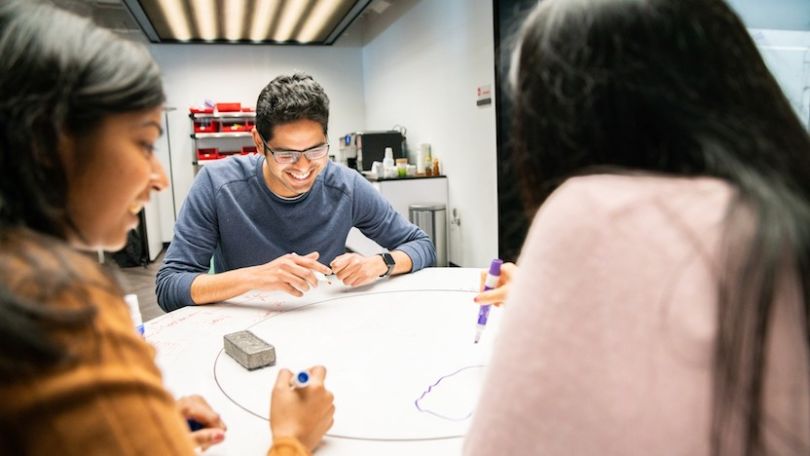 It only makes sense that food ordering company Grubhub would attract employees who are hungry — not just for food but also for skill development. Software Engineer Pooja Pujari walked us through the opportunities Grubhub has in place to make sure its employees are constantly learning.
What is your all-time favorite perk your company offers, and why?
While Grubhub affords me the opportunity to learn and grow on a daily basis, Fridays are especially earmarked for continuing education. We call them  "Learning Fridays," and they start with a team meeting where members share presentations on topics they're passionate about. They cover everything from accessibility, to design to architecture. Next is a catered team lunch, followed by a lesson on something to help further personal and professional goals. Most recently, I was coached on how to build a Mac app by our team lead, Prachi.
How does this perk make you a better employee?
Knowledge-sharing with my teammates helps us expand our field of view beyond what we encounter Monday through Thursday. Together, we can use this knowledge to ship better software faster and with fewer bugs.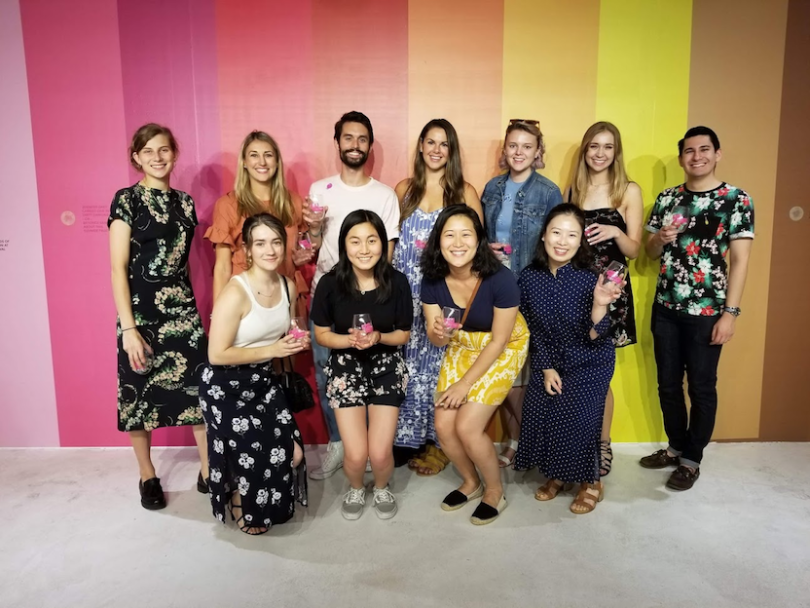 All of the team members at big data company CB Insights embody certain qualities that drive the company culture. They refer to these qualities as the 4 H's, which stand for "happy, helpful, humble and hungry." Senior Marketing Manager Reilly Betsch explained that, when employees are caught exhibiting this behavior, they have a chance to win big.  
What is your all-time favorite perk your company offers, and why?
My favorite company perk is our Peer Award. I love it because it gives well-deserved recognition to contributors across the organization.
Every Q1 and Q3, the whole company votes for employees from each department that truly embody the CB Insights culture and the 4 H's. The winners from each department receive two round-trip flights, two nights in an SPG property and two extra vacation days. The best part about this award is that it's voted on by our peers and the people we work with closely on a daily basis. It shines a light on those who are exceptional contributors and teammates who might not get recognition elsewhere.
How does this perk make you a better employee?
This perk helps reward values that sometimes go unnoticed. Everyone here at CB Insights embodies the 4 H's, but this reward makes sure those who go above and beyond are recognized, and it's great to watch that across the organization.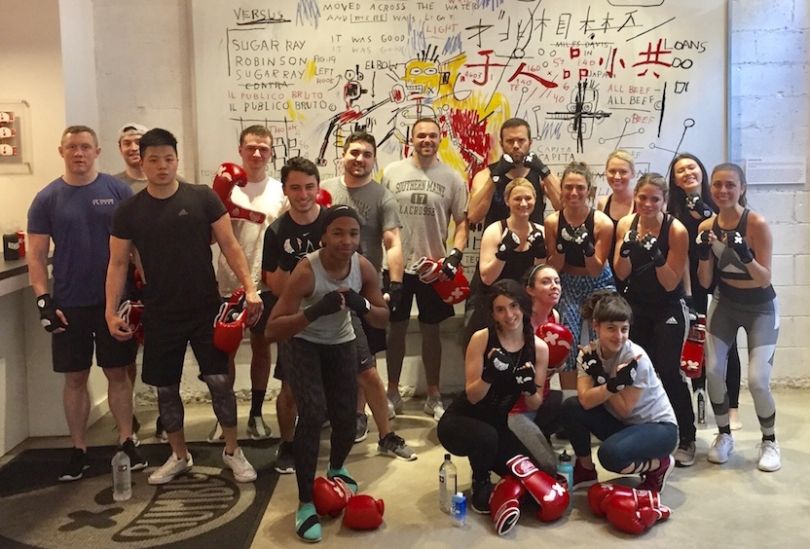 Blockchain platform Gemini is focused on employees' personal and professional development. Head of Design Technology Marcus Skala discussed how he's taken advantage of the perks his company offers.
What is your all-time favorite perk your company offers, and why?
My favorite perk is Gemini's commitment to career growth and personal development. Gemini is a truly unique place where pursuing skills and interests outside of your day-to-day expectations are celebrated and encouraged. For example, when engineers want to learn more about design, the creative team sets up time and resources (sometimes a crash course) to promote these interests. Our culture is also collaborative outside of working hours and employees sometimes work out, grab a drink or have dinner together to decompress during the week. We support the advancement and growth of engaged and high-performing employees within the company and across departments.
How does this perk make you a better employee?
I've always been on the side of moving super fast and rolling with changes. When I joined Gemini back in 2015, it was just myself and a few others wearing all sorts of hats, trying to build the beginnings of a regulated crypto exchange. As Gemini grew and the needs of the business changed, I was responsible for building a technology department that encompassed all aspects of our user experience ––  from ideation to implementation. I am fortunate our founders gave me this opportunity to step outside the box and create something novel within the company.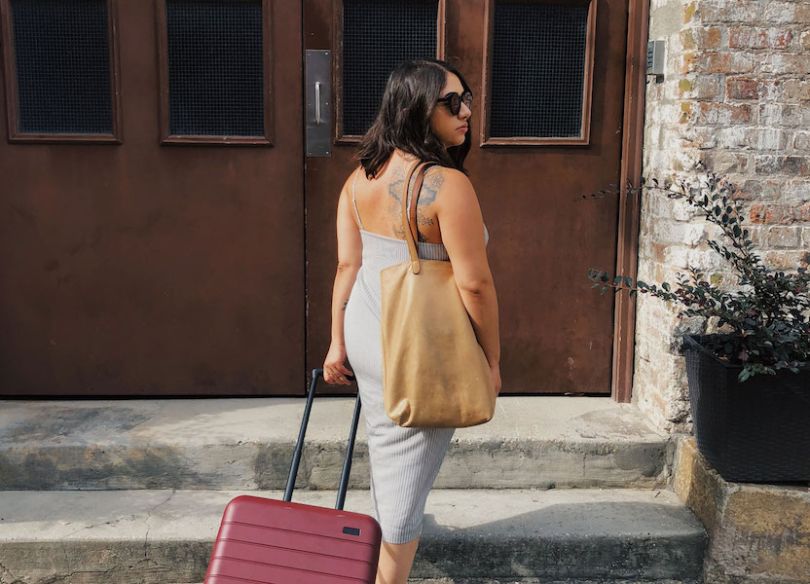 According to Director of Product Design Sonya Falcon, one of the best perks of the job at Domio is getting to use the service. Falcon explained that by doing so, she's able to put her work into context — and have fun while doing it.
What is your all-time favorite perk your company offers, and why?
We get a travel credit toward staying at a Domio and flexible PTO. At Domio, traveling is in our DNA and our perks highlight our love of travel. On top of our flexible PTO policy, Domio offers an annual travel credit toward staying at a Domio in any of our cities. Traveling helps us contextualize our work, connect over a shared passion and become more well-rounded human beings.
How does this perk make you a better employee?
Traveling and staying at different hotels and vacation rentals helps me better understand the market, competitors, areas for innovation and the needs of our guests. It's also important for me to understand our physical product in order to lead effective design solutions for the digital products around it — both from a guest perspective and from an operational one.