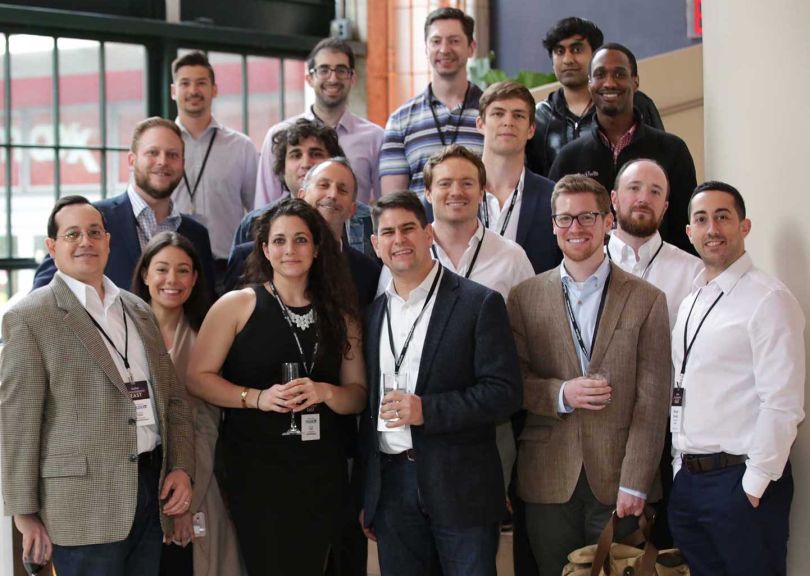 Over the past decade, StockTwits has gone from an idea — a social network for stock traders — to a platform where investors are exchanging more than 200,000 messages a day. This summer, the startup will go one step further to being a one-stop-shop for investors by launching a mobile trading platform that lets users buy and sell stock for free.
Although most investors currently trade stocks from desktop applications, StockTwits is not the first company to bring trading to mobile; notable players include Silicon Valley startup Robinhood and Betterment, a fellow NYC outfit.
But according to CEO Ian Rosen, StockTwits enters the space with one major advantage: a deeply engaged, built-in user base.
In the depth of the crisis, it became clear to many people that the so-called experts were not always right."
"Our average active user spends almost an hour on the site every day, and they return to the app 10 to 12 times a day," Rosen told Built In. "Their trading and investing experience is already tied to us, so we know that we are best positioned to understand their needs when it comes to executing trades and knowing what products are right for them."
That focus on what users want has been important to  StockTwits from the beginning, after the global financial crisis shook investors' faith in expert opinions. According to Rosen, the downturn was a wakeup call for investors, who suddenly found themselves in need of a place to figure out what just happened to their money.
"In the depth of the crisis, it became clear to many people that the so-called experts were not always right, and there was a strong interest in learning how to think about investing on their own," Rosen said. "Our company was founded to provide a healthy, safe space for people to learn from each other and share ideas, successes and failures, and to grow together."
To ensure that its users are engaging in good-faith discussions, StockTwits maintains strict rules about what users can discuss — and how. Rosen said the company has invested heavily in moderating the community, removing tens of thousands of accounts every month for violating its terms of service, such as insulting other members, spreading inaccurate information and attempting to manipulate other people's opinions of a traded company.
Posts made on StockTwits are also saved to the platform permanently, to prevent users from deleting past posts to make themselves look better.
"Because of that, people are more cautious about what they say and what they don't say," Rosen said. "But we do have a series of framed messages in our office of people asking to be let back on the platform after getting kicked off."
The basic version of StockTwits' trading platform will let users buy and sell stocks for free. Rosen said his team is also working on a paid premium version that will give users access to enhanced analytics and tools, along with exclusive content.