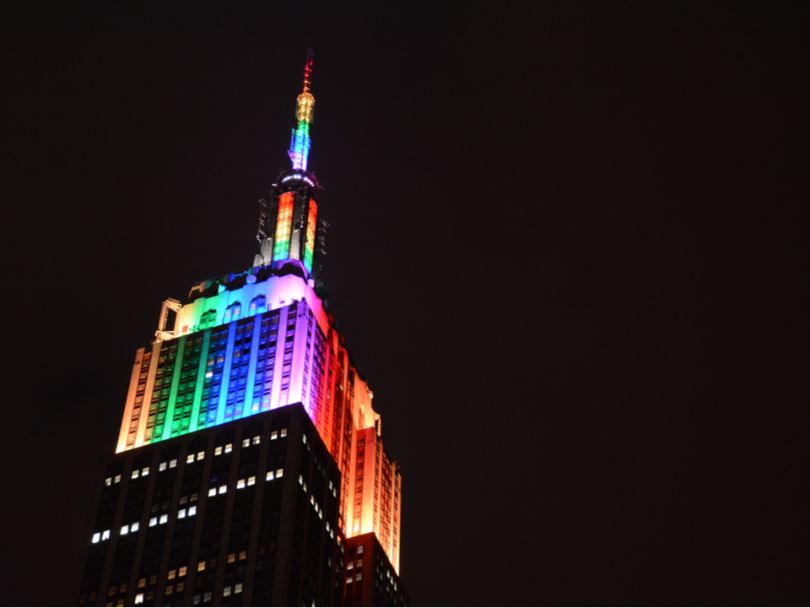 The rainbow flags, short shorts and bounty of drag queen brunches are telltale signs that Pride Month has arrived in NYC.
Not wanting to miss out on the festivities, companies across the city are hosting a range of events for both their employees and the public, to showcase their solidarity with the LGBTQ+ community and create safe spaces for all to enjoy.
Built In chatted with a handful of the (many) companies who are participating in Pride Month revelry. Here's what they have in store.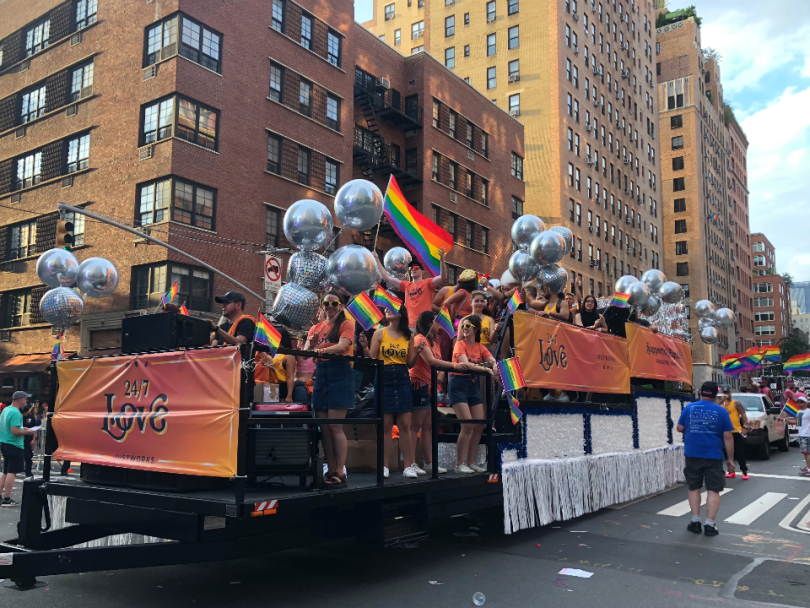 Justworks has been a fixture on the Pride Month scene for years. This June is no exception, as the company has a solid lineup of employee activities designed to educate and inspire.
Employees will join together to volunteer for SAGE, a nonprofit dedicated to advocacy and services for aging members of the queer community. In-office, OUTworks, the company's LGBTQ+ employee resource group, will take over the weekly all-hands meeting to share the significance of the Pride March. The company will also host a discussion on queer representation in the media.
All of this leads up to the Pride Parade, in which Justworks will be sponsoring a special float:
"2019 marks the 50th Anniversary of the Stonewall Riots, an epic milestone for gay rights led by the drag queens, trans women of color and other marginalized members of New York City's gay community," explained Justworks' Elliot Stephenson. "In recognition of their golden anniversary, we chose to honor these trailblazers — and those yet to come— with our theme for the March: 'Long Live the Queens!'"
"But, as much as it's about celebration, participating is important for us because there is still a lot of progress to be made," Stephenson added. "That's the main reason why we continue to march and get our team involved in Pride Month and the Pride March itself year after year."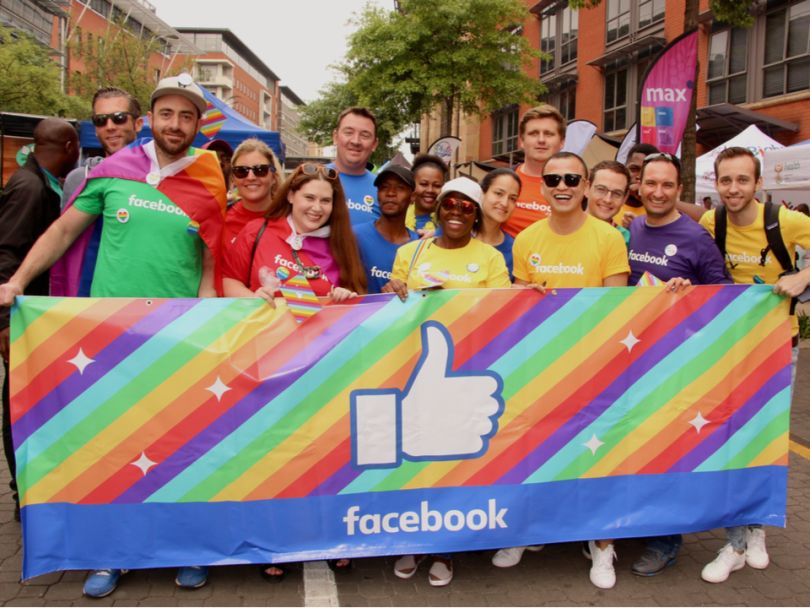 As one of the biggest tech firms in the world, Facebook goes all in for its Pride Month programming.
"It is incredibly important that companies, like Facebook, celebrate Pride Month to show their support for the LGBTQ+ community – internally and as a whole," said Facebook New York Lead Pablo Surace. "Here, we are very proud of the work we have done to create an inclusive environment that celebrates all of our employees and their many differences."
The company, in partnership with LGBTQ+ employee resource group [email protected], has put together a host of events including themed mixers with non-profit groups, creative sessions such as tote bag printing with artist Wilder Alison and monthlong office installations including lights, posters and more. Facebook even has plans to install rainbow staircases at both of its NYC office locations as an homage to the city's robust LGBTQ+ history.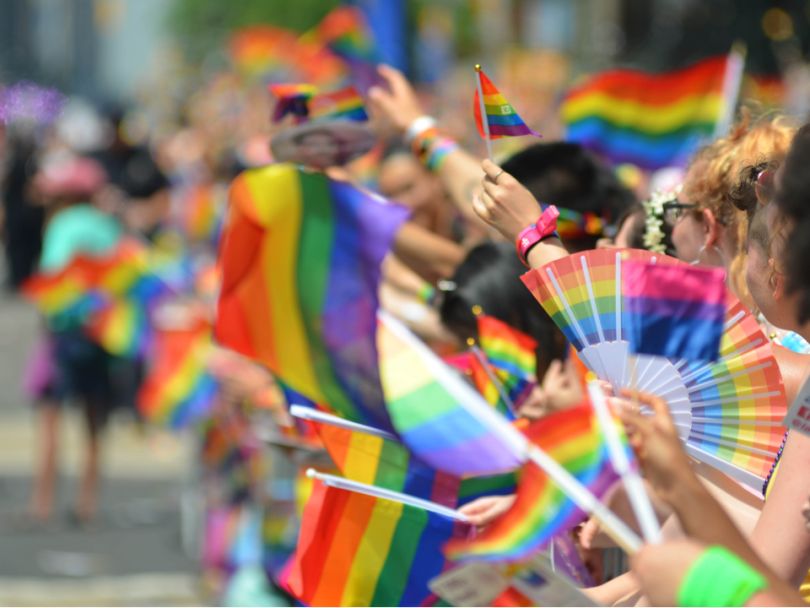 "I think it's important for a company to look to its queer population and how they celebrate Pride Month," said Aaptiv iOS Engineer Brian Maci. "Aaptiv makes it a priority to learn how we can support our queer employees, rather than 'celebrating' Pride by throwing thousands of dollars to be visible in a parade built on corporations and money," he explained. "We do not pink-wash."
This month, the Aaptiv Queer Alliance — an employee resource group that Maci helped found — will bring actionable programming to the larger Aaptiv team. "Aaptiv spends the month learning about the origins of Pride, the key characters involved in the gay liberation movement, and the legal and social challenges that the LGBTQ community faces," said Maci.
Additionally, Aaptiv will host company-wide activities that will act as fundraisers for nonprofit organization PFLAG.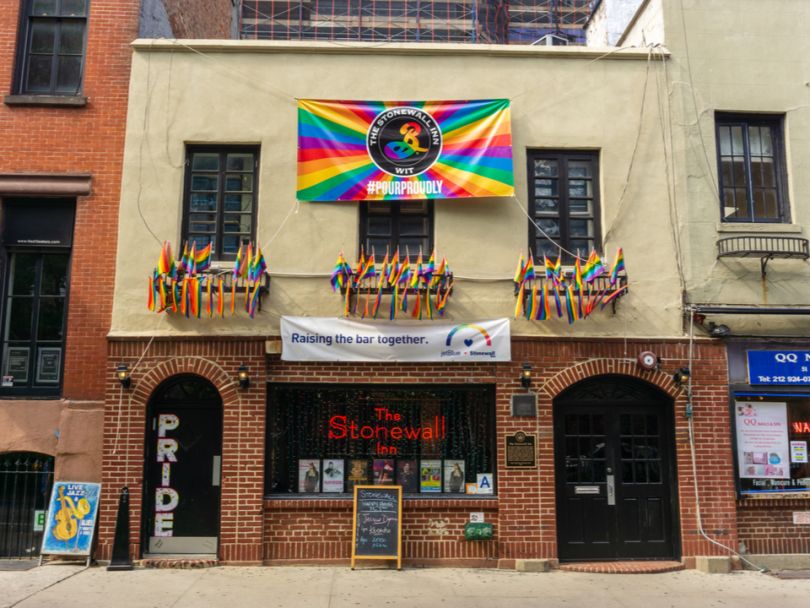 This month, Betterment plans to invite all of its employees to join in for a company-wide "Pinknic" to celebrate the LGBTQ+ members of the team and beyond. The event will take place on the Christopher Street Pier, a short walk from the iconic Stonewall Inn, where Pride Month as we know it was born.
"Events like our Pride Picnic are just one great way for a company to engage with, show their support of, and celebrate their LGBTQ+ communities," said Betterment's senior vice president of people, Lucy Babbage.
Betterment has shown its support for the queer community in the past through initiatives such as hosting events like a LGBT Wealth Management Panel and supporting investments in companies with LBGTQ leaders and missions.
"Efforts like these help foster empathy building and understanding to cultivate an environment where everyone can feel they are represented and valued," Babbage said. "We see highlighting Pride Month through an open, company-wide event as an opportunity to create unity and encourage allyship throughout our entire company."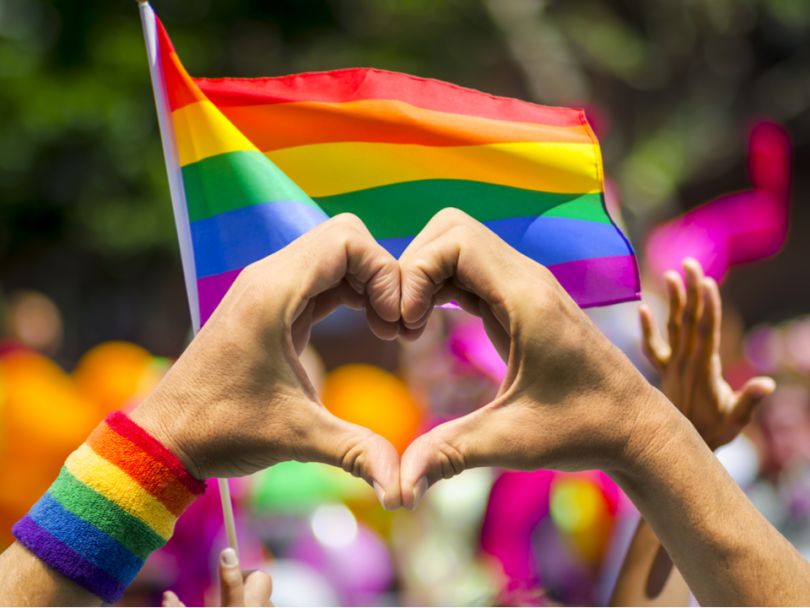 Datadog plans to have its employees celebrating Pride Month 'round the world, with events planned for the company's NYC, Boston, Paris and Dublin offices. Lunches, dinners, happy hours and "queeraoke" are all on the agenda.
Later this month, Datadog employees plan to volunteer at the 50th annual NYC Pride Parade. Among them will no doubt be members of the company's LGBTQ+ resource group, "Gaytadog" (we love a good play on words).
The company doesn't just fly its rainbow flag during June, though. Datadog is an ongoing sponsor of Out In Tech, a nonprofit organization dedicated to making the tech community a safer place for LGBTQ+ individuals through the promotion of education and diverse hiring practices.