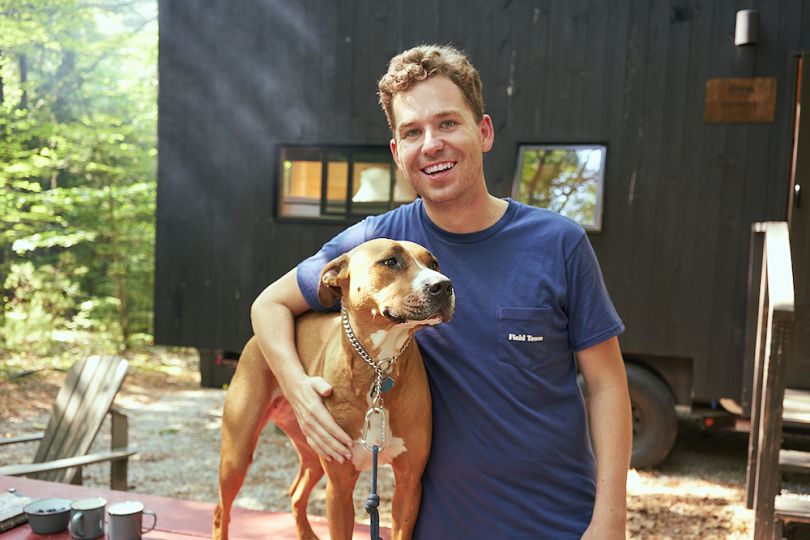 Jon Staff won't share his Wi-Fi password with guests. In fact, disconnecting from constant digital chatter is the whole point of his startup, Getaway, which operates a network of tiny house retreats across the country.
"I fell in love with building startups, but at one point had the mid-twenty experience of thinking, 'What do I really care about?' and also realizing I was kind of burned out," Staff told Built In. "I realized I wanted to spend more time in nature and have a place where I didn't do any work and where I disconnected from technology."
I realized I wanted to spend more time in nature."
Intuiting that they weren't the only people who felt that way, Staff and his co-founder Pete Davis decided to pilot the Getaway concept in 2015 with just three cabins. Today, the Brooklyn startup is operating more than 150 tiny houses outside metropolitan areas ranging from New York to Atlanta and Los Angeles.
And even more locations are underway, thanks to a $22.5 million Series B funding round led by Starwood Capital Group and joined by L Catterton.
Although they span the whole country, Staff said that Getaway's cabins have a few things in common: They have to be located somewhere with serene and beautiful nature, and they have all the amenities you'd need for a comfortable stay, like a hot shower, basic kitchen, bathroom and a fire pit.
Also, the locations are all within two hours of a major metropolitan area.
"It's far enough that you feel like you're getting away, but it's not so far that you spend all your time getting there," he said.
And although the experience is deliberately designed to feel like being off the grid — the cabins even have lockboxes for stowing away your phone — there's plenty of technology to keep things running smoothly. Getaway's cabins are all equipped with smart locks that connect with its booking system to give each guest a unique code, no check-in required, and connected thermostats ensure that the cabin is the right temperature upon arrival.
The cabins are situated on large plots of land, to ensure guests can spend time entirely on their own or with their partners, families or four-legged friends.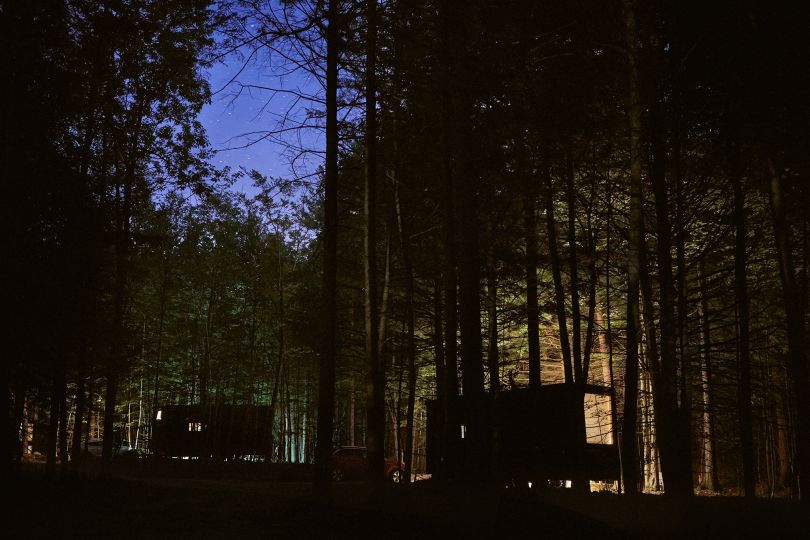 The way the cabins are designed also help create a sense of serenity. Most of the cabins have massive windows offering a bedside view of the scenic surroundings.
"There's all this research about how rustling leaves, waves lapping and the sparkling of a fireplace is good for our brains," he said. "It's just enough activity so that we don't get bored, but it's not distracting us from bringing our deeper thoughts to the front of our minds."
Getaway started the year with three outposts: New York, Boston and Washington, D.C. Since then, the startup has opened locations in Atlanta, Portland and between Pittsburgh and Cleveland. New sites are under construction in Los Angeles and Dallas, with more underway soon.