Summer is in full swing in the Big Apple and for those of you with big career aspirations, things have the potential to be just as hot. Below, we've gathered seven tech companies that are heating up their industries and looking for fresh talent to help them in their innovative efforts. They shared their most unique perks and a few surprising details about their inner workings — read up on the sizzling details below.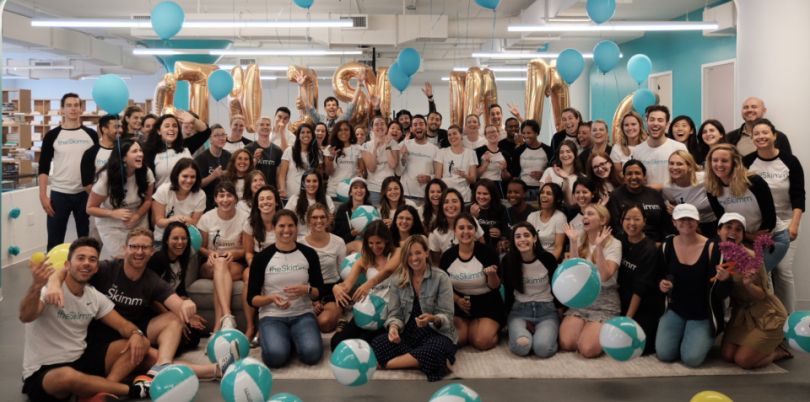 What they're up to: Media company theSkimm specializes in delivering quick, relevant news to millennial women. It began as a newsletter summarizing the biggest events of the day, but it has since launched a book, podcast and app. 
Reading on the rooftop: Team members at theSkimm can take their pick of classic and contemporary books from the office library to expand their knowledge and their mind at their leisure. The office's rooftop deck makes doing that much easier, relaxing and Snapchat worthy.
What's one thing about your company that would surprise a lot of people? 
"We practice 'sacred time' where you block time on your calendar to do whatever you want and other employees know not to schedule over it," said Community Coordinator Karisa Desjardins. "I think it's really cool that we encourage our employees to take time they need during the week, whether it's for yoga, a doctor's appointment or a walk in the park. I've never had that at other jobs, and I love that our co-founders and co-CEOs practice it too."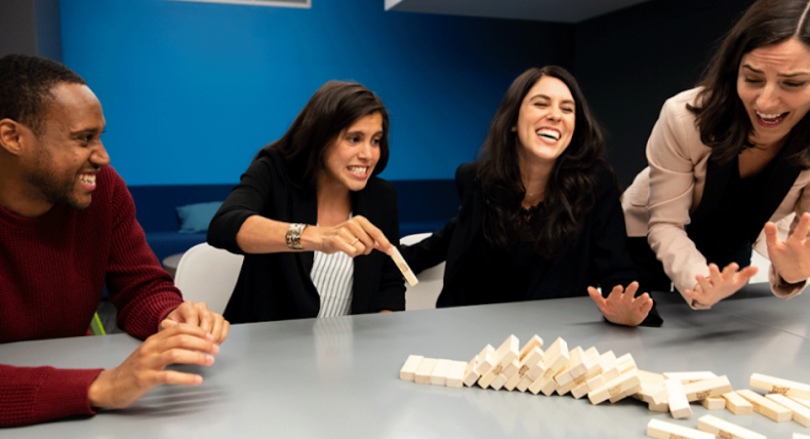 What they're up to: Box provides enterprise companies with a secure, cloud-based content management system that they can leverage to give team members instant communication capabilities and access to editable files of all kinds.
Out of the box benefits: Box team members are treated to a wide variety of perks. Traditional insurance benefits of all types are provided in addition to unlimited vacation time, substantial parental leave and last but not least — catered lunches from restaurants in the city every Monday through Friday.
What's one thing about your company that would surprise a lot of people? 
"Access to senior leadership. Despite our growth and size, Box execs are still approachable," said Senior Manager of Sales Recruiting Jim Turbek. "They listen to ideas, meet with Boxers and want our feedback. This means we're still able to act like a scrappy startup and solve important problems as we scale. It's why one of our core values is 'Be an owner, it's your company.'"
What they're up to: Riskified provides fraud prevention services to e-commerce companies. Using tools like AI, machine-learning and behavioral analytics, the company works to do things like identify legitimate buyers, protect shoppers' retail accounts and more. 
Work, travel, celebrate together: Riskified team members can bond with one another on the annual team trips the company sends them on. The New York office recently traveled to the Catskill Mountains, while the Tel Aviv team basked in the salts of the Dead Sea. Additionally, each month, team members celebrating their birthdays have a breakfast outing together, and the company gives employees gifts in recognition of their life milestones throughout the year.
What's one thing about your company that would surprise a lot of people? 
"Riskified was founded in Tel Aviv and the team there has grown to over 300 people," said Employer Branding Manager Martine Katz. "I think it's surprising and exciting for people to know that the majority of our leadership team, including our founding CEO and CTO, are actually based out of our New York office. It was important to them to establish a strong U.S. presence and grow the team here, now to almost 100 people. So if you have a question, an idea, or just want to chat, the leadership team is accessible and available."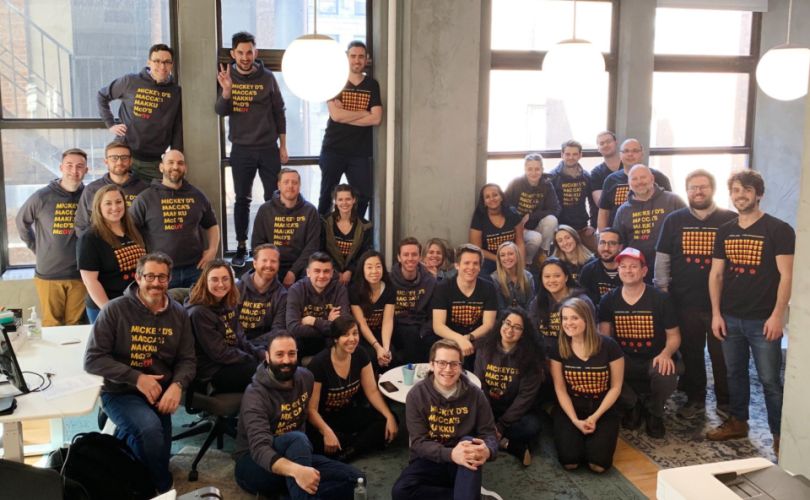 What they're up to: Dynamic Yield develops a personalization platform that helps marketers, product managers and engineers create unique experiences and campaigns for customers across the web, apps, email and other sources. 
Mind and body betterment: Dynamic Yield's team members get access to over 5,700 courses on LinkedIn Learning, formerly Lynda.com, to expand their skills in whatever they like — work related or not. The company takes care of staff's physical wellbeing by providing them with a monthly wellness stipend that can be put towards gym memberships, nutritional programs, spa treatments and more.
What's one thing about your company that would surprise a lot of people? 
"Our CEO Liad Agmon met Omri Mendellevich, our CTO, through a mutual friend over drinks," said Chief Operating Officer David Sasson. "Upon walking home, the two realized they lived across the street from one another. Happenstance is ultimately what brought Omri's impressive engineering background and Liad's previous success building startups together to create Dynamic Yield's personalization platform."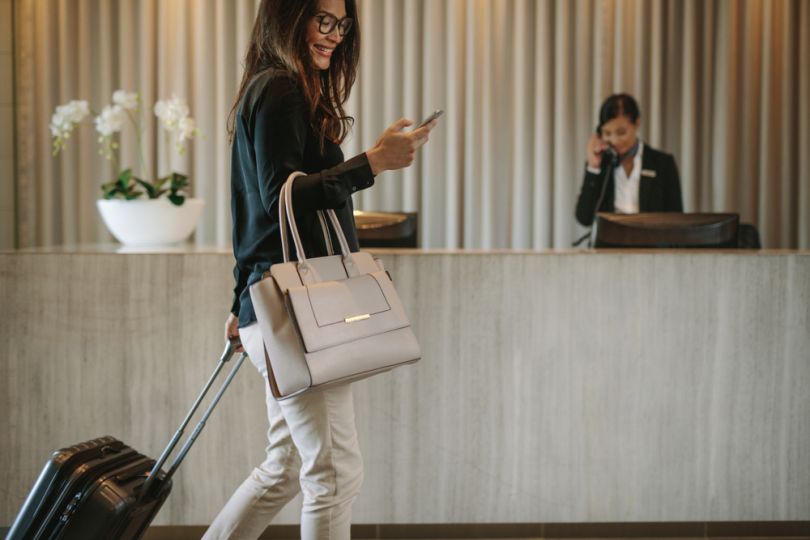 What they're up to: NextGuest Digital is a digital marketing agency that helps its hotel industry client base increase their bookings and revenue through its website design and digital marketing services.
The smell of summer: Summers are for relaxing and NextGuest lets its team members do just that on Fridays through a shortened workday. In addition to the traditional health and wellness benefits it offers, staff can take advantage of a very non-traditional perk — reveling in the office's unique scent from the diffusers located throughout it.
What's one thing about your company that would surprise a lot of people? 
"People would be surprised to find out that we have a young startup culture even though we're an established firm," said Talent Acquisition Coordinator Sasha Asina. "Creativity and collaboration are always encouraged while everyone's opinion is heard."
What they're up to: Using radio-frequency identification, or RFID, technology, computer vision and machine learning, RADAR gives retail companies insight into the precise location of their wearable wares and provides insight on product interaction from shoppers.
Work-life advancement: RADAR encourages team members to have a healthy work-life balance by granting them unlimited vacation, a flexible work schedule and opportunities to work remotely. Professionally, the company encourages staff to take on new roles and develop new skills, and hard work is rewarded through regular acknowledgement and career advancement.
What's one thing about your company that would surprise a lot of people? 
"Our team brings a wide range of backgrounds and diversity of experiences to the table — from working in UX to ops at everywhere from Zara to Boeing," said Software Engineer Chris Hawley. "Collectively, we've designed and launched 18 satellites, manufactured thousands of RFID readers and led teams and tech implementations across over 1,000 stores. We celebrate these differences and recognize that the unique vibrancy and level of creativity our team exudes wouldn't be possible without everyone's ideas and differing perspectives."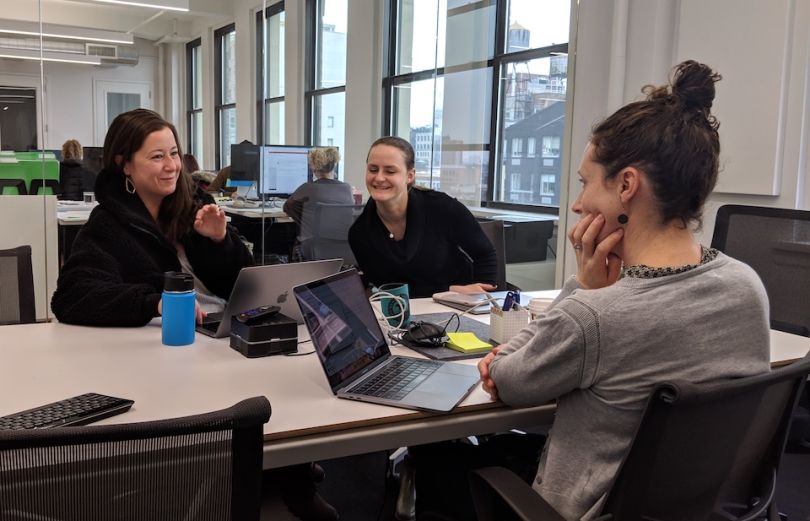 What they're up to: Spruce helps home buyers move through the closing process quicker by providing them with data-driven, compliance-friendly title insurance and escrow services.
Lots of spice, lots of fun: The team members at Spruce take their fun seriously. They recently hosted a multi-office, spicy wing eating competition based on the popular web series "Hot Ones". A recurring happy hour across the offices features even more friendly competition. There's also a Spruce Adventurers group where staff get together to hike, paddle board, run and do other outdoor activities. And its offices frequently welcomes family members, children and pets.
What's one thing about your company that would surprise a lot of people? 
"Our team is filled with people from a broad range of backgrounds with varying years of experience," said Head of Product Nicole Reyes. "Despite our early stage, we have over 300 years of title and escrow experience between us. We're excited about what we're building and have the know-how to do it."