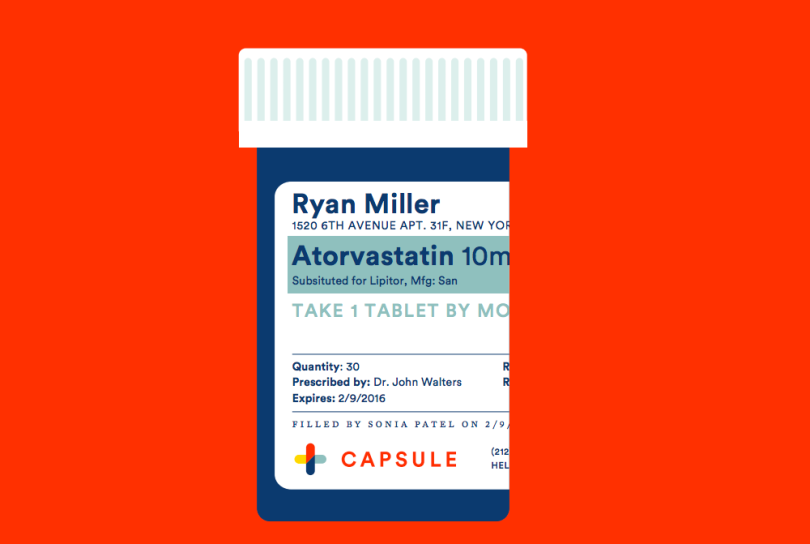 Despite the fact that you can shop for almost anything online, ninety percent of prescriptions are still picked up at physical pharmacy locations.
Capsule thinks it's time to change that.
Capsule is an online pharmacy that will deliver prescription medications to your door the same day you order it. For those of us who have wasted hours at a pharmacy or struggled with pharmacies that are always out of stock, this seems like a revelation.
Right now, Capsule only delivers within New York. But that will soon change thanks to the company's $200 million funding round.
Capsule is planning on using this funding to expand across the U.S., with more markets coming in 2020. The company is also looking to use the money to improve its platform and fuel its growth in New York.
Prescription drugs are a $425 billion industry, with only 1.4 percent online penetration. A lot of this has to do with the complex relationship between doctors prescribing the meds, pharmacies, patients and insurance companies.
"There is a reason why there has been no innovation in this space for 50 years," Capsule CEO Eric Kinariwala told Bloomberg in an interview. "It has to be 10 times better than walking downstairs and going to Walgreens, otherwise people won't switch."
But Capsule is working on finding that better way, and the new funding will help with this mission.