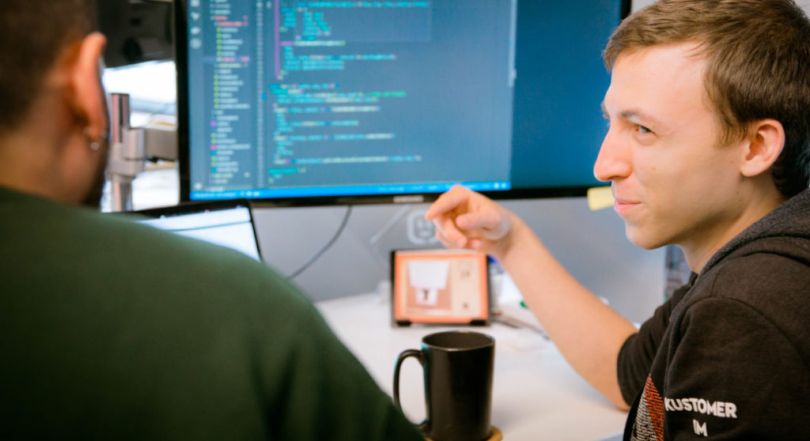 Brands have the opportunity to reach a much larger customer base by bringing their businesses online, but the lack of face-to-face interaction can make customer service a challenge. Several startups have built technology — from chatbots, to messaging platforms and customer success software — in order to make online customer service a smoother experience.
Kustomer is one of these startups. It uses data analytics and artificial intelligence to take customer info from multiple sources to help brands deliver a personalized experience. These tools have been used by several popular companies, including Sweetgreen, Glossier, Rent the Runway and Untuckit.
Kustomer's success shows no signs of slowing down. On Wednesday, the company announced a $60 million Series E funding round led by Coatue. The company has raised $173.5 million since it was founded in 2015, with $161 million of that funding coming in in the last 18 months.
"At a time when consumers want intelligent, personalized attention, the most forward-looking companies are turning to Kustomer to help them exceed expectations," Kustomer CEO and co-founder Brad Birnbaum said in a statement. "We are seeing rapid adoption over legacy brands like Salesforce and Zendesk, and are in a position of strength across all key business metrics as we raise our Series E. With this latest fundraise, we plan to continue our global expansion and heavily invest to help our clients deliver exceptional customer service."
To that end, the company recently opened its first European data center in Dublin in order to serve its growing customer base in the region.
Kustomer will also use the funding to invest in product development. The company said it'll roll out new CRM capabilities to its platform, in order to act as a system of record for managing customer experiences.
"Kustomer's differentiated, omnichannel approach is fundamentally reshaping the industry standard as trends in customer service continue to shift and consumers seek increasingly personalized interactions with brands," said Thomas Laffont of investor Coatue in a statement. "We look forward to working with Brad and his team as they continue to execute their strategic growth plan."