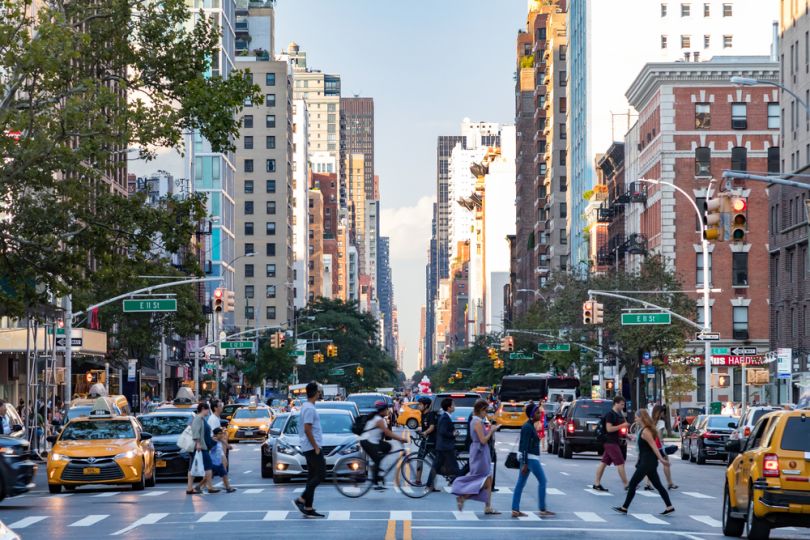 For the majority of the tech world's latest and greatest innovations, optimization lies at the core. After all, technology initially arose out of the need to simplify the human experience. As America tore through the industrial age, a different nation was born, filled with new possibilities brought on by the steam engine and the telegraph, both of which are ancestral fathers to some of our most popular present-day innovations. And at the heart of the nation's tech revolution rested New York City, one of the nation's original tech capitals. 
New York's foray into the tech universe took place several decades ago, yet the city has had its hand in big business since the early twentieth century. In 1911, a financier named Charles Flint merged three manufacturing companies to create what we recognize today as the IT giant IBM. When Flint wasn't stalking the halls of his office on Broad Street, he was pushing New York further into the throes of technological advancement, solidifying the city's ascent into national and global prominence. 
In a sense, New York's rich entrepreneurial history has had a profound influence on its present-day tech presence. Many of New York's biggest tech competitors all have their sights set on optimizing people's lives in a variety of ways. 
Optimization, in its purest form, embodies the concept of making something as effective or effortless as possible — an idea that should be very familiar to those acquainted with the tech space. Many of today's most recognizable tech companies, including behemoths like Google and Facebook, emerged out of a need to introduce simplicity and accessibility into people's lives. 
Naturally, many of New York's newest startups have followed suit. For instance, TripActions has redefined the travel industry with its AI-powered platform, which helps companies more effectively manage business travel. But this is merely one of the city's many startups redefining the way people live their lives. In truth, to understand New York's relationship with optimization, taking a look at the city's startup history is a good way to start. 
How tech has taken a bite out of the Big Apple
It was during the mid-1990s that the Manhattan tech startup scene earned the moniker "Silicon Alley," which spawned the establishment of media publications dedicated to covering the city's tech news. And while these news outlets were bought up and dot-com companies folded, the area's impact on New York's tech presence still resonates to this day. 
While the nickname "Silicon Alley" has all but faded into the background of New York history, the city's tech ecosystem continues to grow. Over the past decade alone, the city has seen a surge in startups from a wide range of industries. Companies like Talkspace have helped to change the conversation surrounding mental health, while other startups, such as Narrativ, are reimagining the relationship between consumers and products. 
For its own part, New York has embraced its tech status wholeheartedly. The city boasts 200 coworking spaces for growing startups to choose from as well as a large number of city-wide initiatives, such as CS4ALL, which supports computer science education for NYC teachers and students. And it's not just resources backing the city's tech plans. In 2019 alone, NYC startups brought in more than $17 billion in VC funding, according to a report from PwC.
But the numbers alone cannot account for New York's tech fervor. The so-called "second city of tech" breeds the sort of business mentality needed to thrive, making it a mecca for ambitious entrepreneurs from all industries. 

How NYC's tech community is aiming for optimization
For New York's sprawling ecosystem of tech companies, the pursuit of excellence is a restless one, guided by the desire to reinvent people's daily lives in profound ways. The city's most promising startups strive to simplify everyday activities, whether that involves buying a couch or finding a new home. 
For New York's fledgling companies and established tech organizations, getting the most out of life is at the heart of their operations. Here's a look at four tech companies in NYC aiming for optimization — one groundbreaking innovation at a time.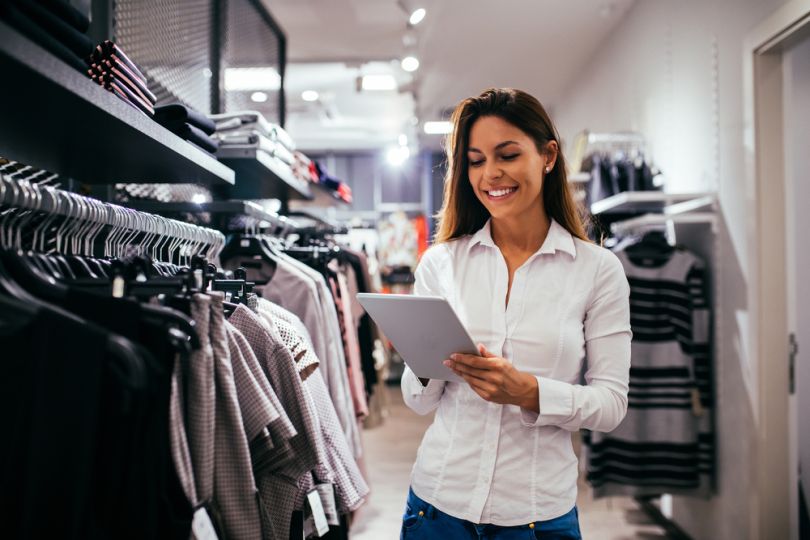 Founders: Adam Blair, Michael E. Murphy and Spencer Hewett
Founding year: 2013
What they do: RADAR is reinventing the retail industry by introducing item-level analytics and autonomous checkout through its own proprietary hardware and software platform.
Their take on optimization: The company is optimizing the retail management experience by providing improved location accuracy and heightened speed so retailers can easily locate inventory even in the busiest of retail environments. Using computer vision, RADAR's autonomous checkout technology removes the need for checkout lines. By knowing how and when consumers interact with products, the company's technology can determine when items have been added to people's carts during the shopping process, charging them for the items they have picked up the second they leave the store. 
Founders: Rob Park, Brad Katsuyama, Ronan Ryan and John Schwall
Founding year: 2012
What they do: Founded by former traders from the Royal Bank of Canada, IEX Group was established as a way to put investors first and eliminate the unfair advantages that exist in today's stock market.
Their take on optimization: The company is unique in the sense that it aligns the interests of the entire trading ecosystem, helping clients get the best possible execution quality and optimize how they trade. IEX Group is dedicated to building a market that works for everyone, whether that entails bringing transparency to the market data space or making it easier for organizations to buy back their own stock at a fair price.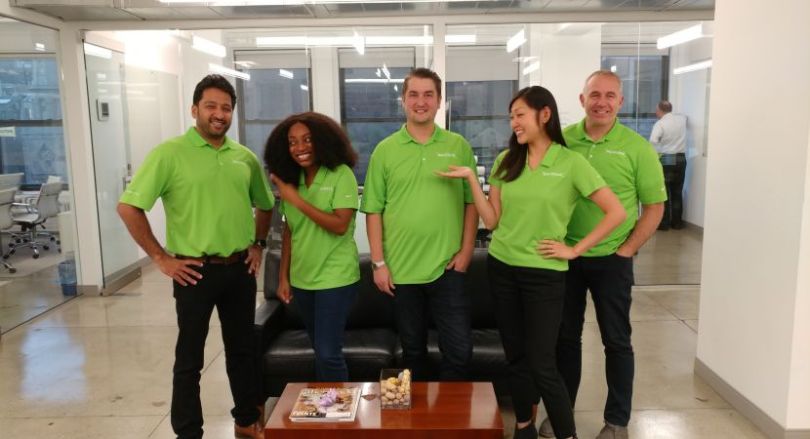 Founders: Mike Brody and Rodger Desai
Founding year: 2008
What they do: Payfone is reimagining mobile and digital identity authentication for the connected world, collaborating with banks, insurers, brokerages and tech companies.
Their take on optimization: The company is optimizing the authentication process by allowing companies to verify customers' identities in a private, low-friction environment, removing the need for security questions, passwords and PIN codes. Payfone's technology helps organizations build trust and drive higher customer satisfaction through instant and inclusive digital experiences.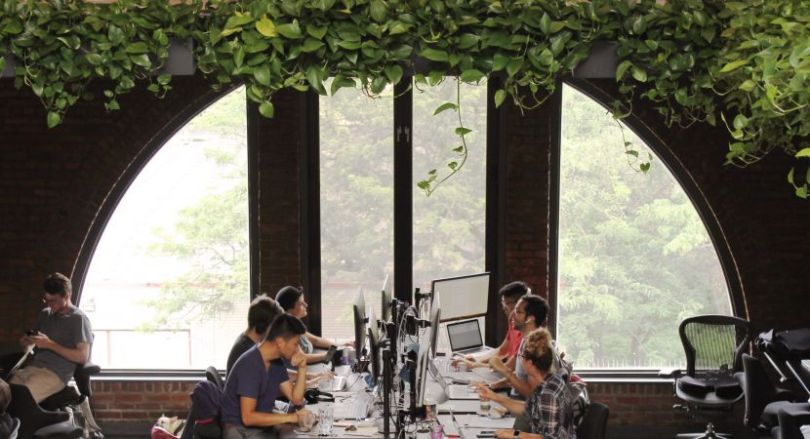 Founders: Justin McLeod
Founding year: 2011
What they do: Hinge is dedicated to curbing the anti-social tendencies of the digital age, calling itself "the dating app for people who want to get off dating apps."
Their take on optimization: The company aims to optimize the time people spend on their app by focusing on meaningful end results and urging its users to connect in person. Unlike other dating apps, Hinge doesn't have boosting sessions, rules or timers, instead focusing on the cultivation of in-person relationships.