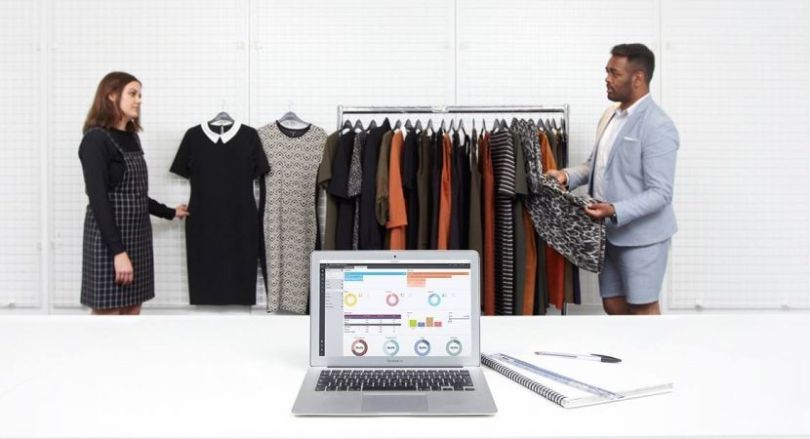 EDITED, a retail analytics startup, announced Wednesday it closed on a $29 million growth equity funding round. The company says it plans to use the money to innovate its product and accelerate hiring in its London and NYC offices.
The company was created to provide retailers with real-time data on their merchandise, enabling them to make more informed decisions about their product, marketing and pricing strategies.
To do this, EDITED's platform scrapes millions of pieces of information from retailers' websites, converting that information into data points and organizing it into categories based on factors like region, targeted gender and price. The system keeps tabs on these data points, makes a note when they change and reconstructs those changes as pictures, charts and graphs that the retailer can then use to track and analyze their products from launch to discontinuation. The company has even created a new dashboard to help companies track the impact COVID-19 has had on their businesses.
"Since we started EDITED a decade ago, the vision has always been to transform the retail industry and this next step is AI-driven decision automation," CEO and co-founder Geoff Watts said in a statement. "With this new capital, we'll make even bigger strides to get there by growing our team and product capabilities so our customers can continue to succeed across all verticals especially during this current retail crisis."
EDITED claims to be used by more than 200 brands, including J. Crew, Puma and Tommy Hilfiger. This latest funding round was led by Wavecrest Growth Partners and Beringea UK.
"During these uncertain times, retailers and brands need real-time data more than ever. We believe EDITED provides an essential data and business intelligence platform to enable customers to make the most profitable design, pricing, product and supply chain decisions," Deepak Sindwani, managing partner at Wavecrest Growth Partners, said in a statement. "EDITED is well-positioned to accelerate its U.S. market presence and to expand its market-leading product line, and we look forward to helping them achieve this."