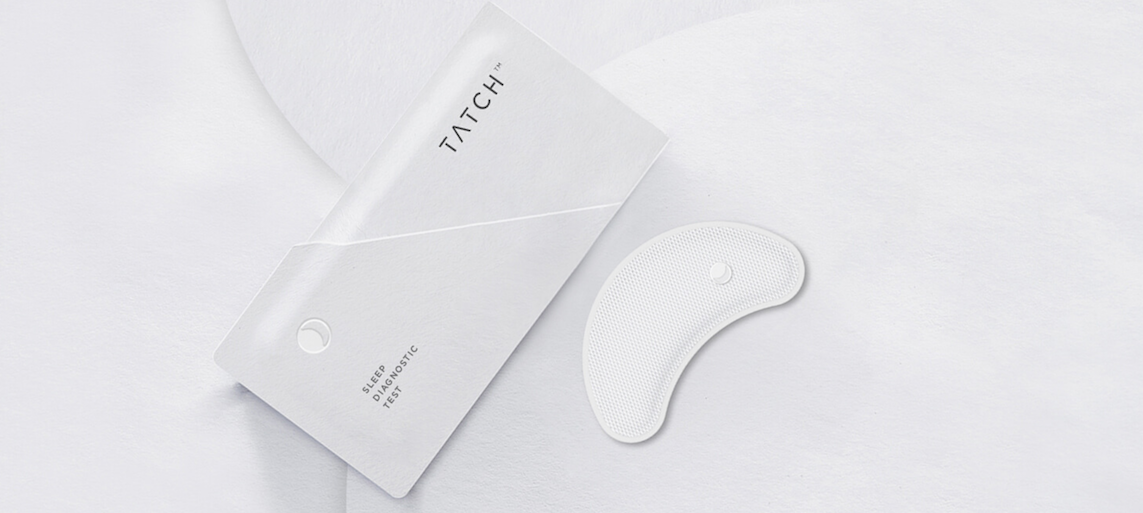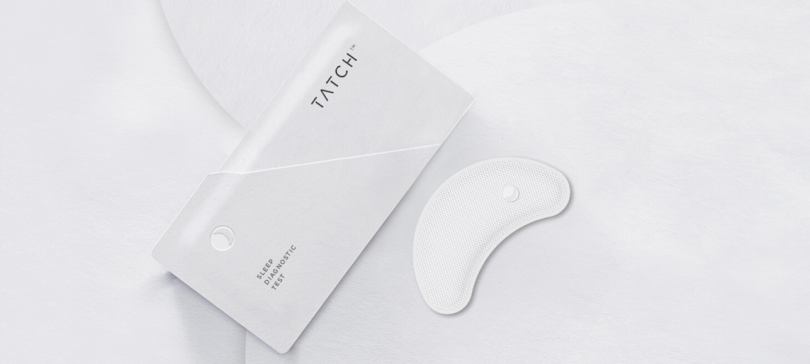 An estimated 22 million Americans have sleep apnea, a disorder that prevents proper breathing during slumber. A large percentage of these cases go undiagnosed, mainly because traditional testing methods are cumbersome and require a lot of tubes and wires.
Tatch, a health technology startup out of NYC, has come up with a new solution that makes it easier for clinicians to diagnose sleep apnea using data collected right in the patient's home. It comes in the form of a patch that fits on the user's torso and is worn over several nights, measuring things like respiratory effort, oxygen levels, heart rate and movement. This data is then sent over to a sleep professional who can help interpret the data, make a possible diagnosis and offer treatment options.
"There's a wide variety of severity levels of sleep apnea, from mild all the way to severe. And there are also different types of sleep apnea — obstructive versus, central, positional. This is why the data that we are collecting is so crucial," CEO Amir Reuveny told Built In. "Depending on what type of disorder you have, your provider can give you the right answer."
While the company recently closed on a $4.25 million seed round, Tatch is not commercially available yet. Reuveny says the company is in talks with the Food and Drug Administration to obtain clearance and that the device should be out by 2021.
Remote health monitoring devices like Tatch's have garnered renewed interest in the midst of the COVID-19 pandemic. Even if the worst of this is over by the time the company is ready to roll out its product publicly, Reuveny predicts this form of healthcare isn't going anywhere anytime soon.
"I think everyone now understands that remote monitoring and digital healthcare are here to stay. Many places transitioned their operation to remote because of COVID and realized that it can work," Reuveny said. "The main ambition for us is to make it much more accessible and affordable for people to better understand their sleep and to be able to treat their sleep. Our big vision is to expand to other domains as well. We see interesting applications in respiratory diseases, in cardiac monitoring, in sports. Many, many interesting applications that we can be used for."
This funding round was led by Spark Capital with participation from Abstract Ventures, Correlation Ventures and several other angel investors. To date, Tatch has raised $5.6 million and plans to double its team by the end of the year, with open positions for engineers, developers and product managers.