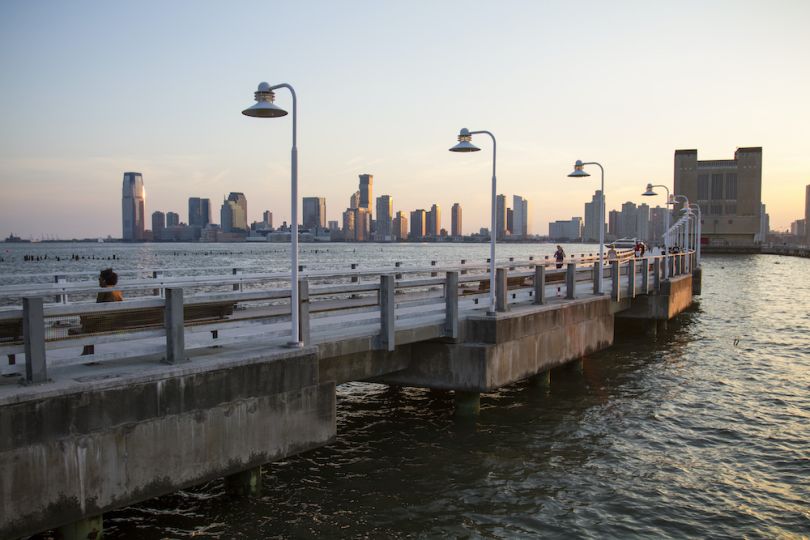 As companies deal with the impact of COVID-19, many have stepped up to support their clients and audiences.
Out West, Apple and Google kicked off projects to design mobile technology that alerts users when someone comes into contact with a person who has tested positive. At the end of April, Facebook released its digital map initiative that tracks the spread of flu and coronavirus symptoms. 
In NYC, it's no different. Tech companies of all sizes have leaned into their areas of expertise to support their user communities via services and resources. 
These three local companies have launched discounted services and tools, shared best practices and made product adjustments to help guide their members and users through COVID-19 challenges. Take a look. 
#OpenWeStand
More than 60 companies across the country have joined the #OpenWeStand movement, a pledge for companies to dedicate services, resources and tools to help small businesses remain open amid COVID-19 economic hardships. 
Animoto, the online video creation platform, is one of the 60 participating in this initiative.
In a letter, Animoto CEO Brad Jefferson wrote, "We're committed to supporting the businesses, educators, and nonprofits who rely on Animoto videos to reach and inspire others."
As part of Animoto's pledge, the company is offering free access to its video creator tool, 25 percent off Animoto's annual professional plan, and a free guide to assist companies in creating marketing videos relevant to business changes as a result of the coronavirus. 
 
We want to know that we did our part to empower our community and help it thrive."

Additionally, Animoto has created a COVID-19 resource hub that features relief programs, coping tips, video ideas and more for small businesses, as well as a remote learning hub to provide teachers and parents with lesson plans, templates and additional tools to support remote learning. 
"After this is all over, when businesses open their doors and schools welcome students back, we want to know that we did our part to empower our community and help it thrive," Jefferson said. 
Matchmaking during a pandemic
Social distancing and shelter-at-home guidelines may have kept people from meeting in person for a date, but they didn't prohibit people from seeking romance virtually with the help of online dating apps.
As the coronavirus made its way stateside late February, OkCupid added a series of questions to its existing question-heavy platform to help drive virtual dating for its members.
Questions included "What's your ideal virtual date?" and "What dating habit will you keep after the coronavirus lockdown ends?"
As of the end of May, OkCupid's Global Communication Manager Michael Kaye said those questions have generated more than 1.5 million responses.
 
We're blown away by how much people are liking, talking, messaging."

The app also encouraged users to update their location preferences so they could virtually match with members from anywhere in the world, as opposed to a specific city or strict mile radius. 
"Anyone who updated their location to 'anywhere' saw an immediate 5 percent increase in matches, which is a pretty big change when you think about how OkCupid has tens of millions of daters on our app," said CPO Marcus Lofthouse.
Both efforts suggest a statistical impact.
Between March and April, Kaye said virtual dates increased by 473 percent. Additional data reflected a 4 percent increase in introductory messages sent by people on the app between March and April and a 12 percent rise in responses from U.S. women.
"We are seeing more activity on OkCupid now than we were in February," said CMO Melissa Hobley in a recent article. "We have seen a 30 to 40 percent bump in some parts of the world — we're blown away by how much people are liking, talking, messaging."
Creating and measuring content in a time of crisis
Throughout April, content lifecycle management platform RubyApps and its sister product, legal marketing content management system RubyLaw, led a virtual series to provide legal clientele with crisis management content support relative to COVID-19. 
The first session, "Managing legal web properties during a crisis," featured guest speaker Molly Porter, a marketing director for Chicago-based law firm Seyfarth, and Jaron Rubenstein, the founder and president of RubensteinTech RubyApps' and RubyLaw's parent company. 
The two highlighted firms that created content-focused resource centers using RubyLaw's template to guide clients through COVID-19 responses. Seyfarth, for example, published 280 pieces of content and updates that yielded more than 50,000 unique visits between March and April. 
 
In this environment, it's critical for RubyApps to deliver even more value to our clients."

RubyApps' second session, "Assessing the impact of COVID-19 on legal marketing websites," walked users through various tools and KPIs that reflect the effectiveness of content after publication. Key takeaways included the importance of defining metrics early on, keeping data and mailing lists updated and sharing relevant content even when it's outside of a business's scope. 
"In this environment, it's critical for RubyApps to deliver even more value to our clients. Providing timely, relevant, high-impact content is one way that we're going beyond what our cutting-edge platform already provides," Rubenstein said.