At the origin of most startups, there are no higher-ups to ask permission from. Small groups with big ambitions can easily give a thumbs-up to innovative, creative and risky ideas. However, as companies grow, risk-taking experiments have higher stakes. 
So how can companies maintain the agile, innovative spirit of a small business long after they've outgrown their "startup" phase? Build a mini startup.
By creating an innovation lab, companies can create experimental workplaces with missions to develop new technologies whose outcomes will either help improve the company's purpose or, if failed, be quickly passed over. 
Innovation labs allow employees to be more agile, move faster, take more risks and drive more innovation when they're not dealing with the hierarchies and lengthier decision-making processes that often exist in big enterprise businesses. 
The following NYC tech companies are all reinventing innovations labs in their own unique ways. Whether it be using data to help users delete their dating apps faster, improve patient waiting rooms or enhance the multi-platform viewing experience, these departments prove that no matter how big a company grows, it can still have a startup mindset.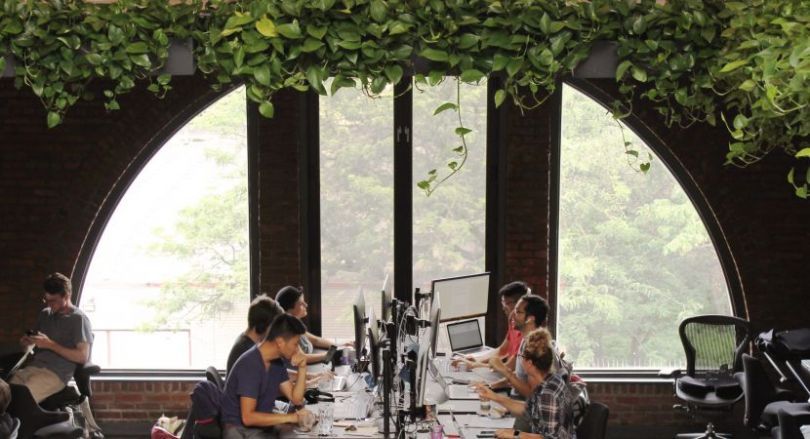 What they do: Hinge bills itself as "the dating app designed to be deleted."
What they're making: Launched in May 2020, Hinge Labs is a data-driven research lab built to study behavioral user habits so the company can offer dating advice backed by science. Instead of using survey data, researchers analyze how people behave in the app and aim to identify what drives those behaviors. Using data and A/B testing, the team at Hinge Labs can make small adjustments to improve the user experience. 
So far, data from Hinge Labs showed that users are looking for a little improvement, not just in the app but in their own dating abilities. "Hinge has already extracted the insight that 81 percent of users aren't fully confident they're putting their best foot forward and that 88 percent of users are interested in some help from Hinge; 38 percent of men are not confident in turning conversations into dates, and 43 percent of women are not confident in assessing compatibility," Fast Company reported. 
Everyone needs a little help with dating, but the same tips don't apply to everyone. "A dating app is kind of like a gym," CEO Justin McLeod told Fast Company. "Hinge Labs is going around, looking at all the buff people in the gym and being like, 'what are they doing right? And how can we bring those learnings to everyone?"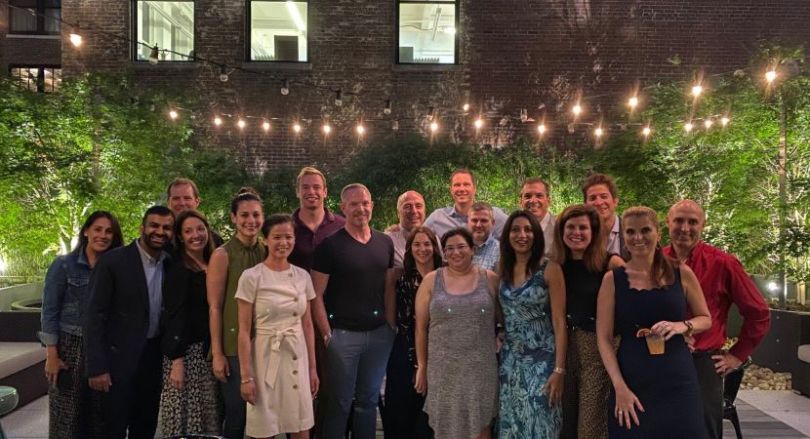 What they do: Outcome Health is reinventing patients' point-of-care by developing engagement software like exam room tablets, content and more. Patients, health technicians and caregivers are able to build trust during critical moments with Outcome Health's educational tools.
What they're making: Outcome Health hosts its own in-house content creation lab to produce engaging videos and educational tools designed to help healthcare patients. Empathy is at the forefront of all their content, according to CEO Matt McNeely. "Focused on empathy and education, the new approach to content development aligns with Outcome Health's commitment to supporting the patient-physician relationship at the point of care by showcasing contextually relevant content and direct-to-consumer messaging in waiting rooms, exam rooms and infusion centers," a 2019 press release explained. 
As their content grows, they are also partnering with outside content creators for support. A third-party content agency is helping Outcome audit its library and checks each piece to make sure it upholds their standards for quality of information, production and brand alignment. They are also partnering with Curiosity, Nature Relaxation and Headspace to use their specialized content and resources for Outcome's point-of-care portals. 
What's that look like? Think branded healthcare Wi-Fi pages for waiting rooms, printed educational waiting room posters and exam room tablets to provide healthcare videos and resources for patients. "Outcome Health's digital platform exists at the most vulnerable touchpoints of the patient journey, and audiences here are thirsty for information and inspiration," said Heidi Anderson, chief growth officer.
From there, they will be measuring content success through bi-annual surveys from patients and providers. They will be looking to quantify perceived trust in the brands and improve waiting room resources.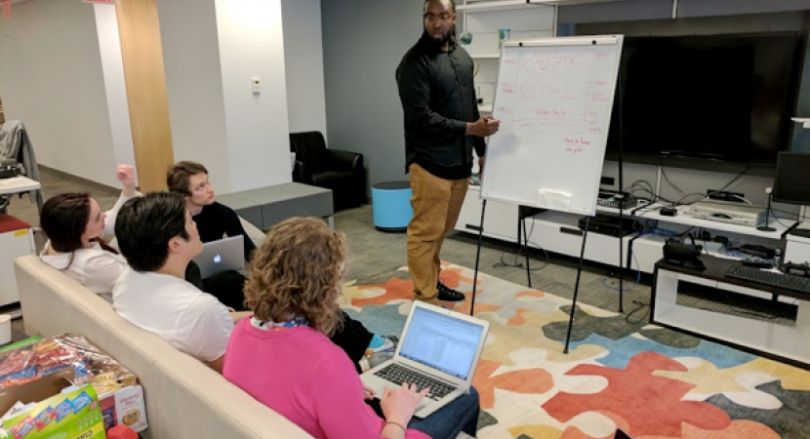 What they do: Discovery Digital Media works within Discovery Communications, using technology to create more immersive experiences for Discovery programming. 
What they're making: As its own creation and tech lab, Discovery Digital Media's mission is to build all of their own software intellectual property to power Discovery products globally. 
Their focus is on the multi-platform experience by developing innovative tech that enhances the user experience and encourages user interaction. Viewers aren't just watching shows on televisions anymore. Discovery Digital Media makes sure their media is available on all platforms and is interactive for the user by incorporating relevant website links and social media channels. Outside of their television catalog, their brands include Discovery VR and video streaming apps Eurosport Player, Dplay and TV Everywhere.  
"Ideal candidates are doers who use data-driven decision-making to inform everyday choices about architecture, design and the user experience," said VP of Software Engineering James O'Reilly. "Since we're very focused on delivering best-in-class experiences, it's no coincidence that the engineers we end up hiring have a depth and breadth in their understanding of how to deliver on that goal from application performance to audience inclusivity."