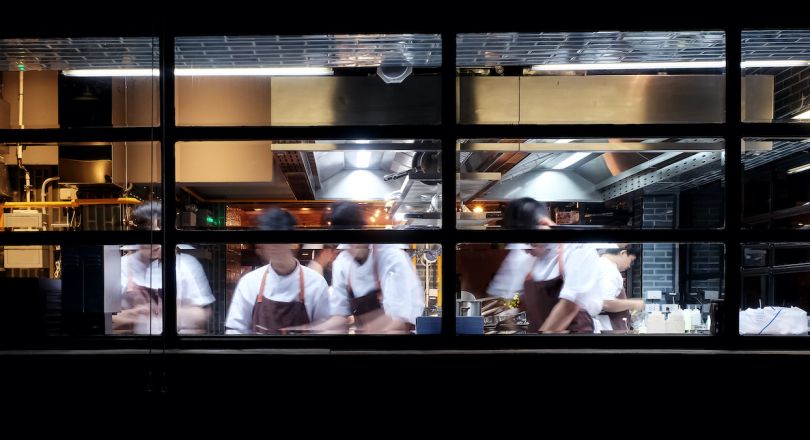 Zuul, a ghost kitchen provider, announced this week it raised $9 million from an undisclosed investor, which it will use to expand its footprint beyond downtown Manhattan and into the five boroughs. The company is also currently hiring.
Ghost kitchens — also known as virtual or dark kitchens — are spaces restaurants can rent that are dedicated for delivery-only operations. When a restaurant has a virtual kitchen, it doesn't have to worry about the high risks and structural costs that come with running a dine-in location. Instead, it simply produces food and delivers it to customers.
Zuul was created to make sure these kitchens run smoothly with "scalable, plug-and-play infrastructure," from operations to delivery. It offers kitchen equipment, menu consultation, tech to support delivery and even dishwashing. This appears to be the company's first round of funding, however it did acquire Philadelphia-based OnTray earlier this year.
Virtual kitchens have become increasingly popular over the last few years, and have gained even further traction amid the COVID-19 pandemic. However, Zuul is facing some steep competition, with similar companies like CloudKitchens and Swiggy making big strides in the industry. Meanwhile, delivery startups like Grubhub and DoorDash have also entered the ghost kitchen game.
Whether Zuul will be able to break through this crowded arena remains to be seen, but co-founder and CEO Corey Manicone appears confident.
"By raising this additional capital, Zuul can continue to play a central role in the restaurant industry's accelerating shift toward delivery while addressing the challenges this shift represents," Manicone said in a statement. "We partner with restaurants to improve the experience end-to-end. As Zuul expands, so too can our members dynamically scale and drive attractive incremental unit economics."
The company counts the likes of Sweetgreen and Naya as clients, and co-founder and chief brand officer Sean Fitzgibbons says Zuul already has a waiting list of brands that are committed to partnering for future locations.