AdTech + Marketing Tech
Industry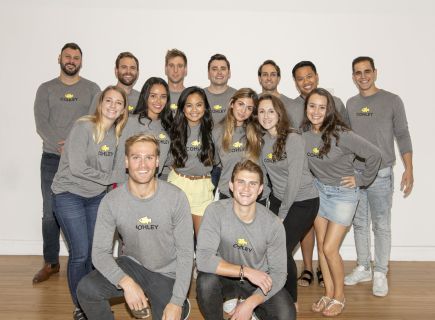 Hello, we're Cohley
Cohley empowers the world's best brands to generate the content that they need through vetted 3rd party creators, allowing those brands to scale high volumes of diverse, actionable content for a fraction of the cost. By providing brands content generation tools and performance analytics in one platform, we drive data-informed content strategies....
Why Work with Us?
Cohley is changing the way brands generate content to help them grow their businesses. Gone are the days of traditional marketing efforts where gut feel takes the lead, Cohley is instituting new ways of Content Engineering to Generate, Implement, Measure and Inform on your content and marketing strategies to provide the most optimized results.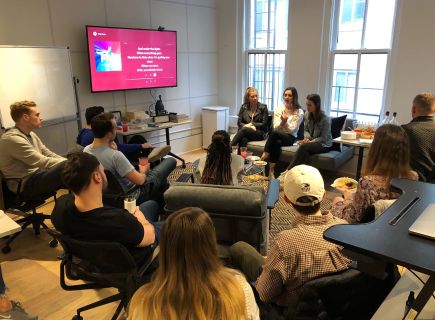 We are
Passionate,
Collaborative &
Ambitious
An Insider's view of Cohley
What's the vibe like in the office?
The vibe at Cohley can be categorized as focused but fun. Expect hyper-focused strategy sessions mixed in with fun team learning events and happy hours. Because of the open layout, business conversations and personal stories from the weekend are usually shared across teams free flowingly.
Parker
Account Executive
What projects are you most excited about?
Building a robust marketing strategy that will truly make a difference to the growth of the business. As a startup, we constantly have an eye on new opportunities to reach new audiences in a new market, so our growing marketing team is focused on being creative and testing new ideas, with a strong emphasis on metrics and KPIs.
Lisa
Head of Marketing
How does the company support your career growth?
The leadership team at Cohley regularly checks in with its employees to better understand what they are enjoying most about the job and where they want to be. With that understanding, they then empower those individuals to reach their goals by extending (or creating!) relevant opportunities and working closely to outline a clear path forward.
Elizabeth
Director of Sales
How do your team's ideas influence the company's direction?
My team is the closest to our clients, meaning they have the most insight into what we're delivering and how it adds value to their businesses. Their insight largely determines what we build, why it'd be valuable for existing and new clients, and what industry trends we should be plugging into.
Melissa
Director of Customer Success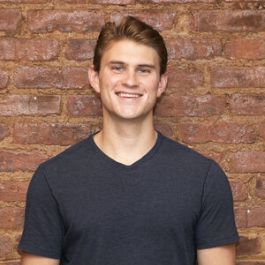 What makes someone successful on your team?
A successful AE is someone who won't hesitate to take initiative. When they encounter an inefficiency or roadblock, a successful rep will work to find a solution before bringing it to the rest of the team. This person chooses to improve process and create efficiencies in places that lesser reps may consider to be outside of the scope of their role.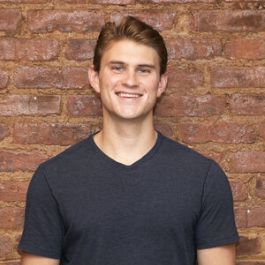 Thomas
Account Executive
We're Hiring
We're
Hiring
Where we are
Just outside of Union Square, the Cohley headquarters run alongside the heart of NYC and offers an easy commute regardless of where you're coming from
Jobs at Cohley
2 open jobs
Sales

Sales

Technology we use
Engineering

Product

Sales & Marketing
Google Analytics

Analytics

Photoshop

Design

Asana

Management

Trello

Management

Cohley

CMS

HubSpot

CRM

MailChimp

Email

metadata.io

Lead Gen