Skillshare NYC Office
"Creativity is a journey and it's never a straight path." That's one of the core beliefs at Skillshare, where employees are given room to learn and grow in and outside of work. (After all, Skillshare is a community where people come to explore and expand their creativity.) Work-life balance and professional development lead to a culture at Skillshare where growth, change and discovery are a part of the everyday experience.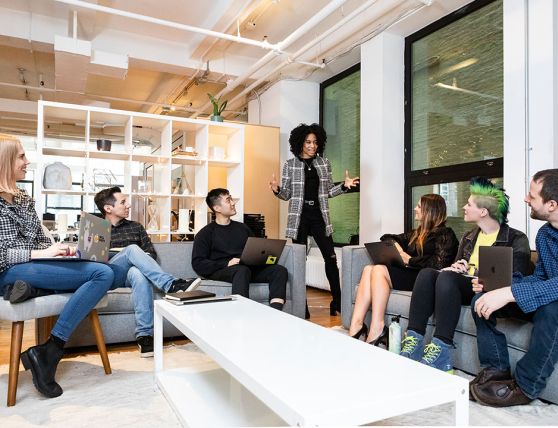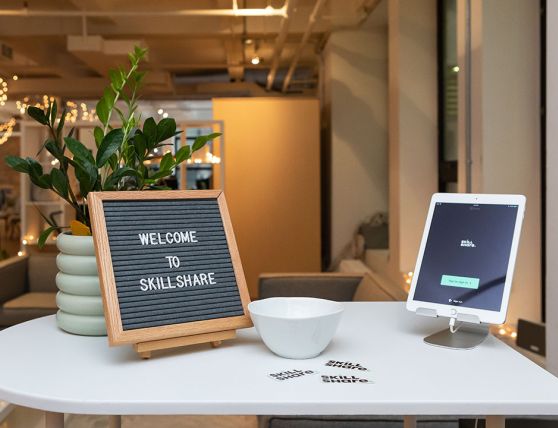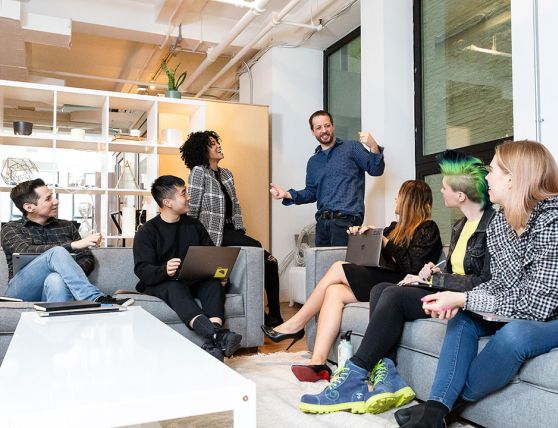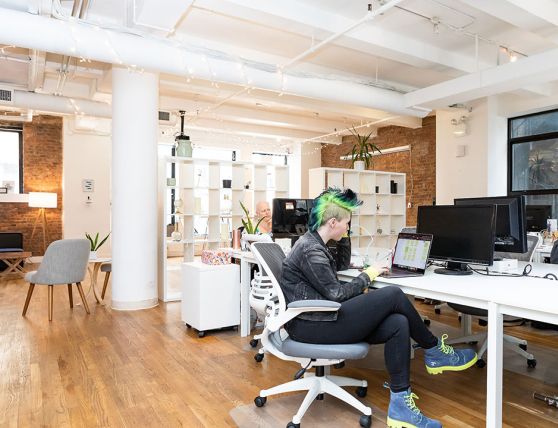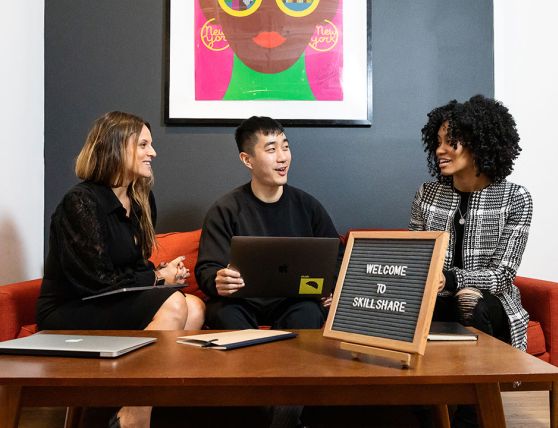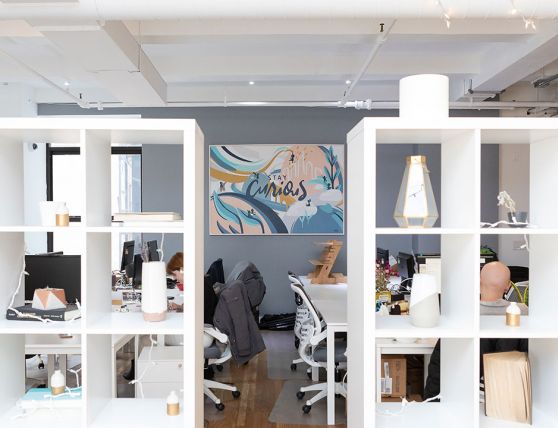 TRANSPARENT CULTURE
Weekly town halls ensure everyone's in the loop.
STAY INSPIRED
L&D stipend, trainings and dedicated time to share passions.
EAT AND ENGINEER
Attend weekly tech-focused lunch and learns.
REMOTE CONTROL
Work from home every Tuesday.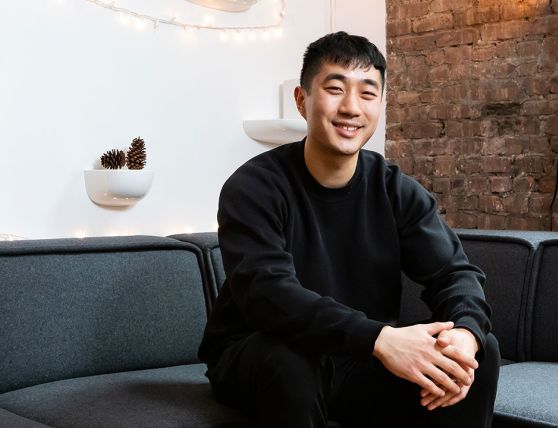 Jonathan Chiu
Software Engineer
Get support while you navigate your career
Chiu came to Skillshare immediately after graduating and, while he wanted to work as an engineer, he needed to figure out in what capacity. After dabbling across the company's tech stack, he found his calling: front-end development. Two years later, he's taken advantage of bi-weekly vanguards, weekly engineering discussions and even a tech conference in Korea, all in an effort to hone his skills.
Everyone is super supportive and invested in each other's success — it's definitely been one of the biggest aspects of my growth at Skillshare.
Jonathan Chiu
Software Engineer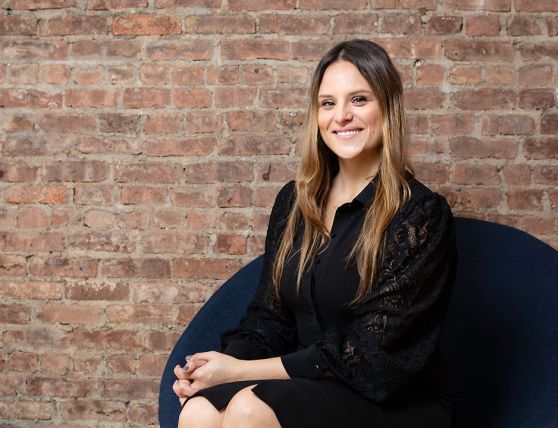 Liana Douillet Guzmán
CMO
Learn from leaders, who learn from you
To Guzmán, leadership is as much about leading as it is about learning. As a leader, she's intentional about building connections with her team to help their talents shine. As her team scales Skillshare's marketing efforts, she's looking to bring one of the company's core beliefs — creativity is a journey and it's never a straight path — to the masses.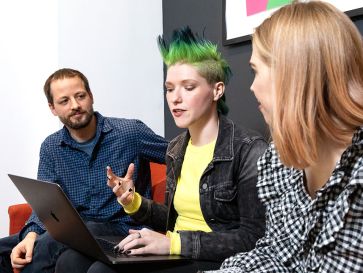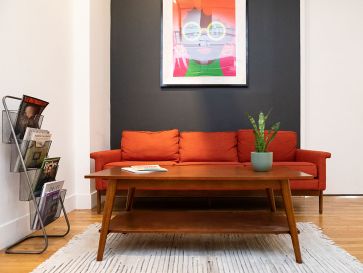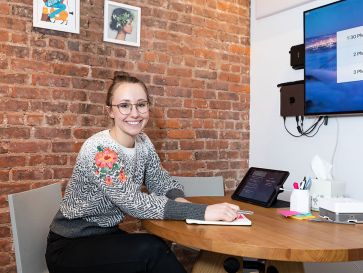 There is nothing more powerful than a growth mindset and the best way to encourage that on your team is by modeling it.
Liana Douillet Guzmán
CMO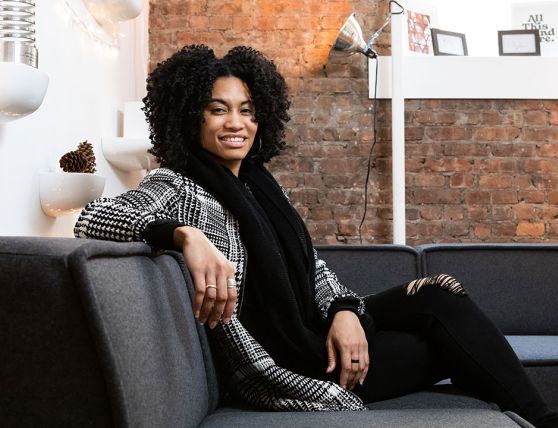 Kaya Ten-Pow
Senior Strategy & Operations Manager
It's a wonderful, well-balanced life
At a previous job, Ten-Pow's work-life balance skewed a little more toward work. When she joined Skillshare, she worked with her manager to make sure she could balance all of her outside commitments — including a remote month spent abroad in Mexico City — while still exceeding at her role. Now, she's enjoying her work and taking dancing and data science classes outside of work to boot.
A good sign of a healthy work-life balance is when someone asks about yourself and you respond with more than what you do for work.

Kaya Ten-Pow
Senior Strategy & Operations Manager
Skillshare Careers In NYC
9