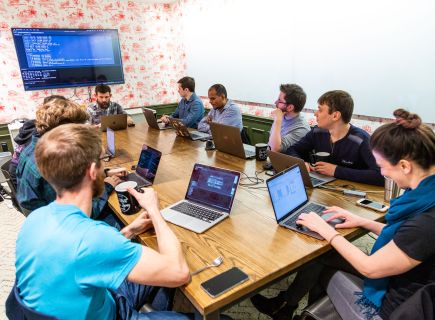 Hello, we're Trail of Bits
Trail of Bits helps secure the world's most targeted organizations and products. We combine high-end security research with a real-world attacker mentality to reduce risk and fortify code. We take on difficult security challenges by designing and building new technology, researching new techniques, and reviewing the security of new tech products.
Why Work with Us?
Our employees are our most valuable asset and we treat them as such. We believe in flexible scheduling, generous benefits, and ample opportunities for growth and experimentation within the field.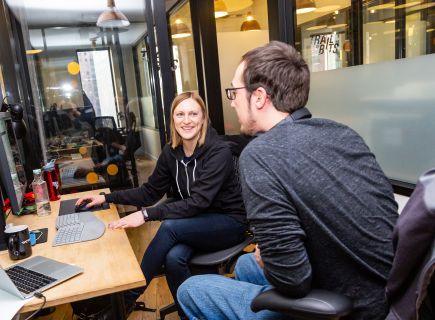 We are
Stress-free,
Stimulating &
Experimental
An Insider's view of Trail of Bits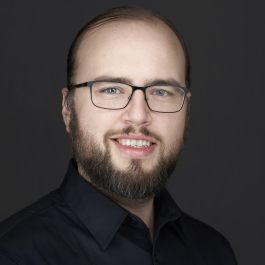 What's the vibe like in the office?
Our offices are very easy going. Since half our employees are remote, we're a remote-first company that just happens to have 20 people working in NYC. This gives us the benefit of a flexible remote culture but also have a place to get away from home and socialize with coworkers without rigid hours.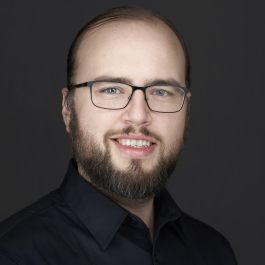 Ryan
Principal Security Engineer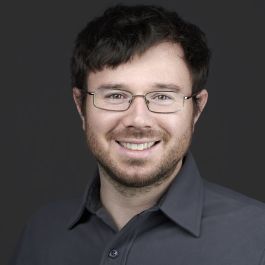 How do you collaborate with other teams in the company?
Half of Trail of Bits is remote, so online collaboration and communication keeps us running. We make heavy use of Slack, Google Docs, Github, Trello, and video calls. Each project has its own Github repository and Slack channel, where most project communication occurs. A weekly video call provides high-level updates to the whole company.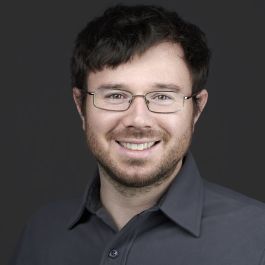 Artem
Principal Security Engineer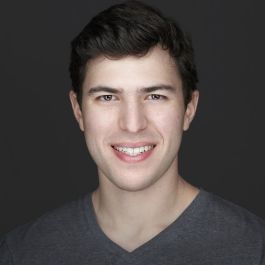 What makes someone successful on your team?
My coworkers generally have deep knowledge in a technical area such as systems engineering, software vulnerabilities, cryptography, or something else and many are organized, good at communicating, and work well with a team. To be successful on the team I think it is best to be open minded, willing to learn new things, and easy to work with.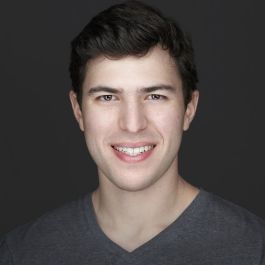 Sam
Senior Security Engineer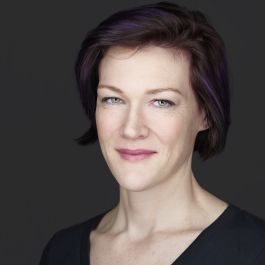 How would you describe the company's work-life balance?
Trail of Bits makes it really easy for each of us to create the work-life balance that works for us as individuals. There is a lot of flexibility around when and where we work, and our tools and workflows make collaboration easy in a variety of settings.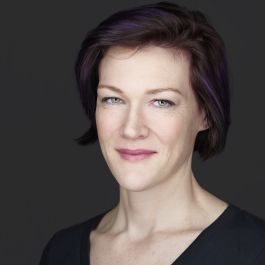 Amelia
Operations Manager
We're Hiring
We're
Hiring
Where we are
We're located in the heart of the Financial District, with ample commuting options including MTA, Path, and ferries.
Perks + Benefits
Diversity
Unconscious bias training
Health Insurance & Wellness
Flexible Spending Account (FSA)
Child Care & Parental Leave
Trail of Bits has given me a position surrounded by incredibly intelligent people and supplied the resources to improve my skills and those of my team. The work we do is technically challenging, the culture of expertise sharing is second to none.

Paul Kehrer

Principal Security Engineer

Trail of Bits has consistently empowered me to do the kind of software development that I love: program analysis, with a strong emphasis on open sourcing and publicizing our research and tools for use by the wider community.

William Woodruff

Security Engineer

Trail of Bits is the best company I've worked for in my career. Meeting new coworkers, I am constantly surprised at how cool and brilliant they are. The organization's founders and management are phenomenal and have built an amazing company.

Weston Hopkins

Senior Security Engineer

One of the best parts of working at Trail of Bits is the trust they place in their employees' technical decision making. Everyone here has the autonomy to pursue work they personally feel passionate about.

JP Smith

Senior Security Engineer

Being an intern at Trail of Bits is a very enriching experience. You are surrounded by a diverse group of security professionals and are easily able to learn new skills and ideas without directly working on a project involving them.

Rachel

Intern
Jobs at Trail of Bits
6 open jobs
Technology we use
Engineering

Product

Sales & Marketing
C++

Languages

Python

Languages

InVision

Design

Trello

Management

Wordpress

CMS

Pipedrive

CRM

MailChimp

Email