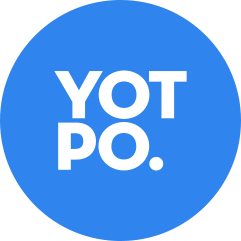 Demand Generation Manager
Demand Generation Manager
Yotpo is looking for an experienced Demand Generation Manager to join our team. Our dynamic and fast-paced New York office takes innovative approaches to solving challenges and offers the opportunity to work alongside the best in the business.
The ideal candidate is a technically inclined and detail-oriented marketer, with a solid understanding of sales processes. In this role, you will work closely with our Sales and Marketing leadership teams to boost our company's market presence and increase prospect engagement. To be successful in this position, you should have solid experience with Salesforce and Marketo, and be able to build an efficient funnel for outbound sales development - from prospecting to automation.
The role:
Find manual and automated processes to source the best leads for our SDR team.

Define prioritization and working processes for the SDR team.

Research and deploy marketing & sales automation tools for top-of-funnel growth.

Support in the implementation of email marketing campaigns and programs targeting our various customer segments to grow our customer base through acquisition, retention, and behaviorally triggered campaigns.

Collaborate with Sales and Marketing teams across Yotpo's 3 offices to build project roadmaps, strategies, and execution plans for our existing customer database.
Requirements:
Experience as a marketing automation manager, preferably

within the SaaS space

.

Strong background with sales & marketing software, preferably Salesforce and Marketo.

Experience working alongside a large sales team of Sales Development Representatives and Account Executives.

A deep knowledge of working with HTML and strong understanding of email-campaign best practices, as well as expertise with email fundamentals including reputation, spam, security, deliverability.

Familiarity in working with Salesforce as a database of record.

Content-writing ability a plus.

Strong work ethic, high energy, results driven, and a team player
Bachelor or University Degree
Must have a valid U.S. work authorization to apply
Why Yotpo?
User-generated-content is now one of the top marketing buzz terms and we're the leaders in fine-tuning the approach. Take Deloitte's word for it:

http://bit.ly/2016deloitte50

We recently raised an additional $51M in Series D, bringing us to $101M in funding from investors including Bessemer, Blumberg Capital & Access Industries.

Titles are just that. Everyone in the office has equal respect for each other and we genuinely enjoy spending time with one another, inside and outside the office.

Support of a robust and well-trained Sales Development Representative team.

True trajectory for growth - we're a small team and on a small team, your hard work is noticed and rewarded.

The opportunity to learn from and work closely with our VP of Sales, Director of Sales and Sales Managers.

We offer a competitive salary, uncapped commission, and benefits.
About Yotpo:
Yotpo is the leading customer content marketing platform, generating reviews, social Q&A and rich media. We use the verified experiences of customers to increase businesses' on-site conversion rates, boost organic SEO ranks and reduce cost per acquisition.
Our vision is to maximize each company's current customer base in order to provide verified content, resulting in new customers and increased spend.
Yotpo's network of 150,000+ stores is growing rapidly with over 5,000 stores joining and 100 million shoppers visiting every month. A few of our notable clients include Sears, Staples, and GoPro.
Read Full Job Description