For years, the general consensus has been that content is dying. 
Just over half of working journalists — 57 percent, according to Muck Rack — are optimistic about the industry's future, and the Bureau for Labor Statistics anticipates a 10 percent decrease in journalism jobs by 2028. 
Despite these trends, Pico's team is out to prove that content isn't dying at all but evolving — and they're determined to show content creators how to keep up and plan for the future.
Fueled by a team of ten people split between New York City and Denver, Pico is a business platform that allows content creators to build authentic connections with their audience and earn revenue directly from their biggest fans.
While their original intention was to help usher in a new era of reader-funded journalism, Pico's founders quickly discovered that all types of small businesses with a digital presence were beginning to experience a similar need around content and audience engagement. With so much importance now placed on the loyalty of an audience (more so than its size), Pico aims to bring creators and their communities even closer together.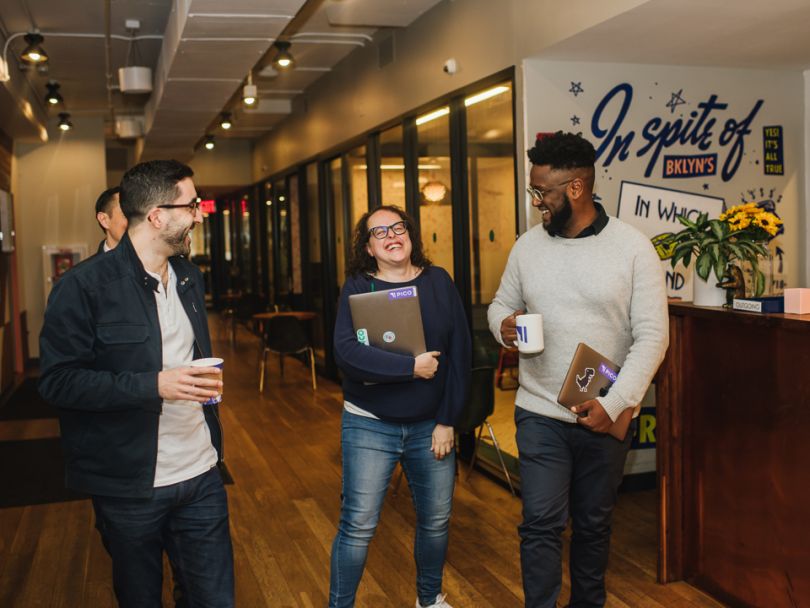 Pointing out the inefficiencies
Many print and digital publishers have been forced to lay off staff members or completely close their doors in recent years. In 2019, Buzzfeed and Vice Media laid off 15 and 10 percent of its employees, respectively. Business Insider reports that from 2014 to 2017, 5,000 media jobs were cut from the market.
Pico Co-Founders Nick Chen and Jason Bade feel that many of these companies were victims of the inefficiencies in their own business models. Some fell into the trap of chasing views and clicks to entice advertisers, only to leave their most loyal readers' needs unmet. Others invested their own dollars into social media and other avenues without having the infrastructure in place to convert engagement into sustainable revenue.
 
Ten years ago, you didn't really need to know about each person who came to your site. But now, to build these communities we're talking about, how can you not?"

Nick Chen, Co-Founder and CEO: When it came time for these media companies to pivot their business models, they faced major inefficiencies from a tech stack perspective. The New York Times and The Washington Post, for example, each had to spend so much effort hiring product teams to build their own paywall solutions. They started on those efforts back when no one else was around to do it. But now, with tools like Pico that democratize access to this type of technology, we can unlock all of the momentum we see in this space, especially among small creative teams that don't have the technical resources to build solutions from scratch.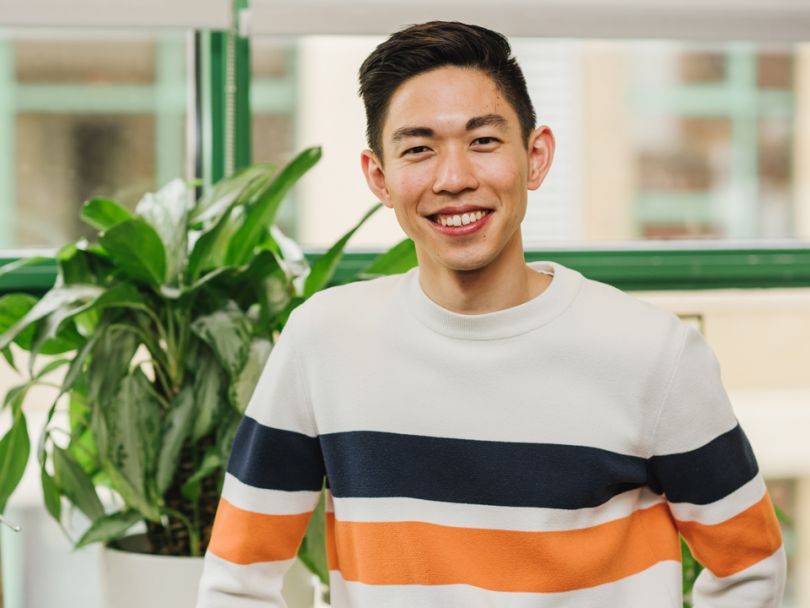 Jason Bade, Co-Founder and President: Consider the one million merchants on Shopify today. It wasn't so long ago that people thought retail was dead, but it turns out we just needed new infrastructure to enable entrepreneurs to find the type of product-market fit that works in today's world. The new product-market fit for retail isn't bound to any geography, and merchants can find success by focusing on niche audiences. We think the same is going to happen to content.
Vora Vor, CTO: Content creators need a convenient way to get in touch with their fans in a bespoke way, not in a software-engineered way. They need to be able to create a personalized experience that is idiomatic to publishing. We know their needs will evolve dramatically over time, which is why we're developing our software and our practice in a highly scalable way. We want to make sure we can keep up with how quickly the market is growing.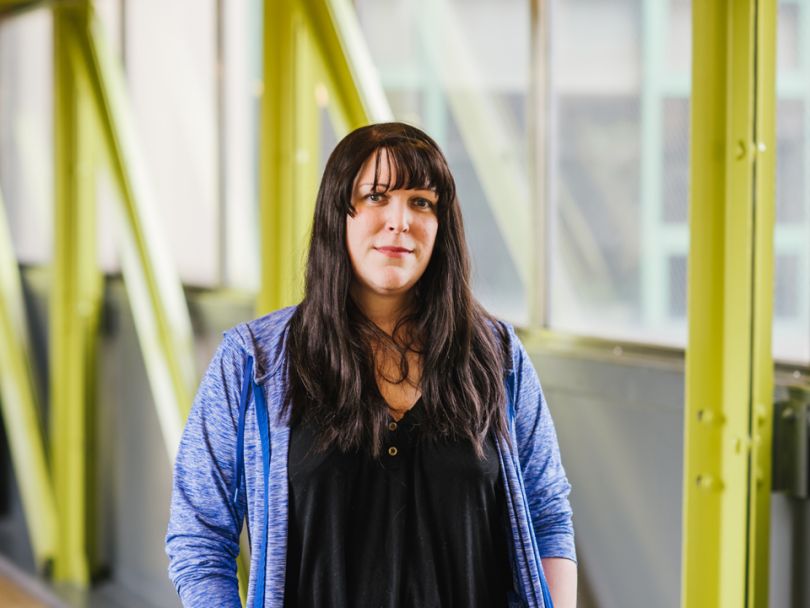 Setting the tone for the future of content
Pico's purpose changed when it pivoted from exclusively targeting journalism and media companies and opened up to serving other businesses that were creating their own content. 
Leaders say the company's process still remains largely the same: helping customers connect with their audience — whatever community that might be — on a deeper level.
Chen: The common theme we've seen across all of our customers over the last couple of years is that they've assembled amazing communities. At the end of the day, a local newspaper is a community — a geographical one. But an e-commerce store can also have a community. And so can a blog. Ten years ago, you didn't really need to know about each person who came to your site. But now, to build these communities we're talking about, how can you not?
Bade: One of our publishers in Chicago has been able to increase their subscription rates because they're expanding neighborhood by neighborhood. Their growth strategy has been to start in a few neighborhoods and then gradually build up. And it's worked very well for them.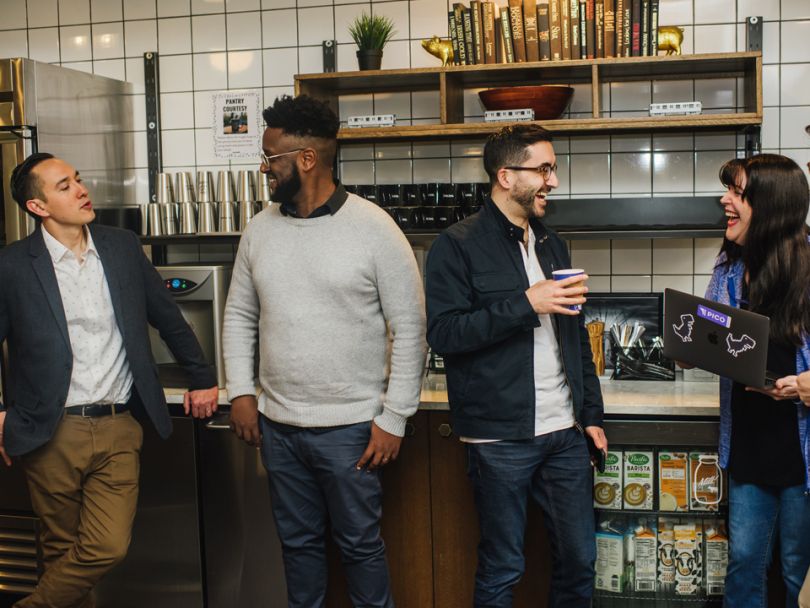 Vor: Customers use the tools that we currently provide to measure the interactions and behaviors around subscriptions, signups, authentication events, calls-to-action viewed, and other similar metrics. But our plan is to be much more granular and to create a business intelligence layer that can measure, predict, and anticipate behavior. And that's a much more serious endeavor.
Bade: Our product was originally built for news publishers. But if you change 5 percent of the feature set, all of a sudden the product becomes a perfect fit for these other types of content creators that have reached out. They say, "Actually, it's not sustainable to be a direct-to-consumer e-commerce brand and to continue paying so much for customer acquisition." So, they've instead invested a lot in content and creating a brand around their expertise, and then they use Pico to help them understand and keep track of their audience, collect emails, et cetera.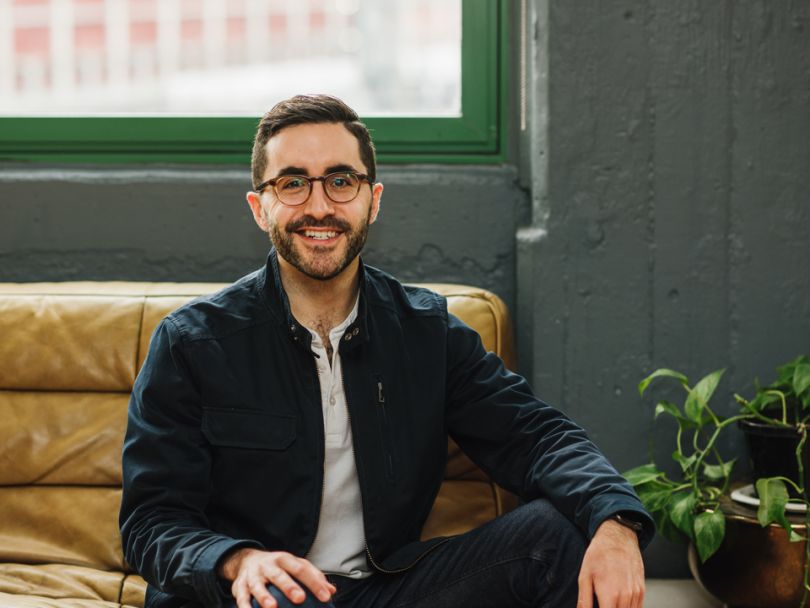 A peek at Pico's culture
Chen and Bade have been sharing their ideas ever since they met in fourth grade. Shaped by their experiences of growing up in Silicon Valley and attending Stanford together, they had to take time to find the right people to fill out a team that could operate under two founders with such a deep history. 
Today, the team has grown to include 10 employees, seven of whom are based in New York City, a place the pair says gives them access to a diverse and talented candidate pool that's helped them grow.
Bade: We're a small team with staff divided between New York City and Denver, and we've been this way almost since day one. In hindsight, I'm thankful we started with this setup because it's hard to be distributed. It takes a lot of practice, and we've spent the last few years doing that.
 
Our team's quirky, it's nerdy, it's warm, it's everything you can imagine when you have 10 very different and loud and funny people."

Chen: Because we're distributed, we make a big deal of what we call "team weeks" — one office flies out to the other, or we meet up at a fun destination like New Orleans. It's always a riot when we're all in the same room together. Our team's quirky, it's nerdy, it's warm, it's everything you can imagine when you have 10 very different and loud and funny people crammed into one space.
Bade: Serving the customers we do has naturally attracted a team of people who are passionate about many things and belong to communities outside of just tech. It makes it that much more fun to come into work every day!