Not sure you're at the right job? There's no need to settle when there are this many companies looking to make big hires. These fast-growing startups are looking for new talent, and they're offering some pretty sweet deals for their employees.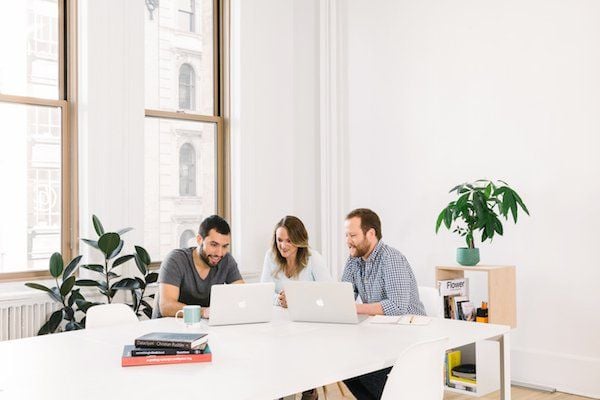 What they do: Managed by Q is a platform that bridges the gap between offices and maintenance providers. Users can request services like maintenance or security, get quotes and pay for them all in one spot.
Coolest perks: Managed by Q offers team members generous stock options, 401(k) with matching and 100 percent coverage for medical, dental and vision insurance.
Notes from an insider: "Each Q employee brings diverse backgrounds and talents to our mission of improving office operations," said Amy Wolf Forrester, senior director of people and culture. "The unifying thread is a desire to create a ripple effect of opportunity and mobility for the greater community, and empower every stakeholder in our ecosystem of offices, service providers and employees."
What they do: Teachable is an online platform that enables anyone to monetize their expertise. Currently, they have 80,000 courses and 7 million students, and are on track to pass $100 million in teacher sales this year.
Coolest perks: People want to work at Teachable because of its flexible work hours, open vacation policy, gym match program and annual company retreat.
Notes from an insider: "Our business is driven by people's drive to learn and expand their knowledge, as such people who love learning excel here" said CEO, Ankur Nagpal. "As our business scales past $100m in teacher sales annually, the rate of learning in this environment is completely unparalleled which leads to an interesting phenomenon where a year working at Teachable is approximately the same as about 3 to 4 years of experience working in another environment."
What they do: Hyperscience uses artificial intelligence to streamline enterprise processes. Its solutions help automate steps that take up valuable time and effort.
Coolest perks: Hyperscience offers employees a 100 percent 401(k) match, fitness membership, daily lunch and six months of paid leave for new parents.
Notes from an insider: "We're an artificial intelligence engineering company and since that's at our roots, we really look for people who are curious, love to push boundaries in technology and have the drive to build," said team builder Andrew St. Germain. "We strive to hire people who have the humility to go from building deep learning neural nets to writing production level code and fixing our Wi-Fi."
What they do: Attune is the company making it easier for small businesses to access insurance that's right for them. The platform provides users with quotes just moments after a request is made.
Coolest perks: Employees enjoy a fully stocked kitchen, unlimited time off, equity compensation and 401(k) match starting on day one.
Notes from an insider: "Every day is like a 'think tank,' which means getting your hands dirty and gaining the best learning experience of your career," said Martha Dreiling, head of analytics and corporate operations. "Our ideal candidate loves solving big problems, creating and building something or finding ways to disrupt the status quo."
What they do: LeagueApps is a platform sports lovers can use to create their own leagues. In one spot, users can register members, schedule games and make payments.
Coolest perks: Employees can enjoy equity grants, excellent health benefits and, of course, free sports leagues.
Notes from an insider: "At LeagueApps, we recruit team players based on our company values which make up the acronym SportsDog: sportsmanship, passion, openness, results, team, student of the game, difference maker and grit," said CEO Brian Litvack. "If the highlight of your day is a sports highlight, come work at LeagueApps."
Images via featured companies and Shutterstock.