The grass isn't always greener on the other side, but when it is, it's verdant. If you feel like your job has run its course, there are plenty of great opportunities calling your name. Check out some of the top tech companies looking for talented workers to join their teams.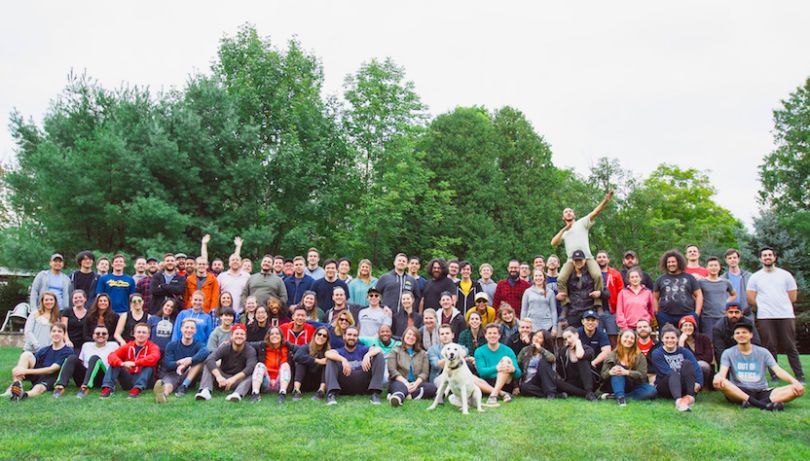 What they do: Justworks is an HR platform that manages payroll, benefits and compliance all in one spot.
Coolest perks: Justworks offers employees unlimited PTO, a wellness program with in-office yoga, meditation and massages, leadership training opportunities and team stipends that can be used for outings or other team-bonding activities.
Notes from an insider: "As we're hiring, we look for smart, capable people who can roll up their sleeves and who exemplify our core values – compassion, openness, grit and integrity," said Isaac Oates, founder and CEO. "Our employees work in teams so we also look for candidates with humility and an ability to collaborate. And, of course, they have to believe in our mission of leveling the playing field for entrepreneurs."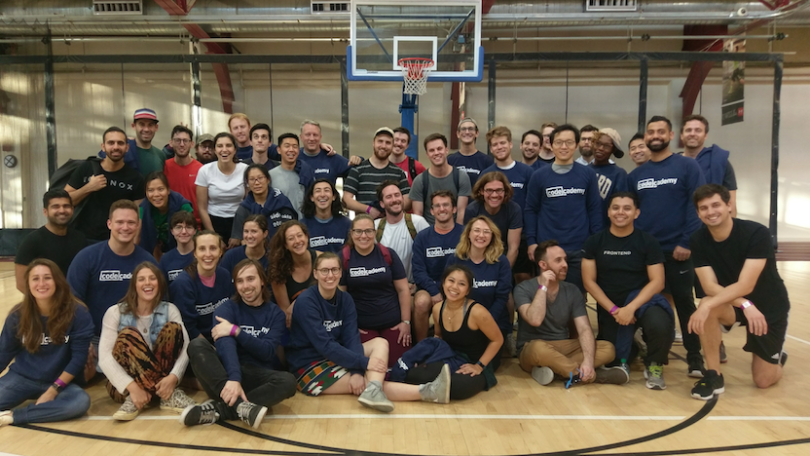 What they do: Codecademy provides users with mobile- and desktop-based coding lessons — for free.
Coolest perks: Employees get daily catered lunches, monthly happy hours and quarterly company-wide events. They also receive unlimited PTO, equity in the company, a conference and learning budget and a gym membership reimbursement. The company also regularly invites experts to the office to speak.
Notes from an insider: "Top companies suffer from a technical skills gap, but we also see thousands of new graduates joining the workforce each year in debt and without practical expertise," said head of marketing Prasid Pathak. "We're here to close that gap. I work with many brilliant, mission-oriented people who are making a net positive impact, and we're looking for like-minded people to join the team."
What they do: Meetup brings like-minded people together in one spot. Users can search for groups related to their hobbies and interests or create their own.
Coolest perks: Meetup provides financial advising services to each team member and offers a 401(k) match program. Employees get three weeks of vacation, 16 weeks paid parental leave, and are eligible for a paid three-month sabbatical. They can also receive reimbursements on their fitness memberships, smartphones, tablets and wearable devices.
Notes from an insider: "We love candidates who have a sense of urgency, because they know how important it is to change people's lives through community," said senior director of employee experience Dana Trader. "Meetup's mission compels them to overcome obstacles and get things done."
What they do: Kinnek is a platform that helps businesses compare suppliers and choose the right one.
Coolest perks: Kinnek offers employees learning and development opportunities, and all managers receive management training and coaching. They get stock options, weekly team dinners, unlimited PTO and 100 percent insurance premium coverage. The company also regularly brings in experts to speak on various topics.
Notes from an insider: "Our vision is ambitious here at Kinnek. We want to change the way the economy works, and champion small businesses to help them succeed," said co-founder and CEO Karthik Sridharan. "That's a big challenge, so we're on the lookout for people who are truly passionate about making a big impact. We want people who are excited not just to work at any tech company but to join a company at the ground floor and have a meaningful impact on its trajectory."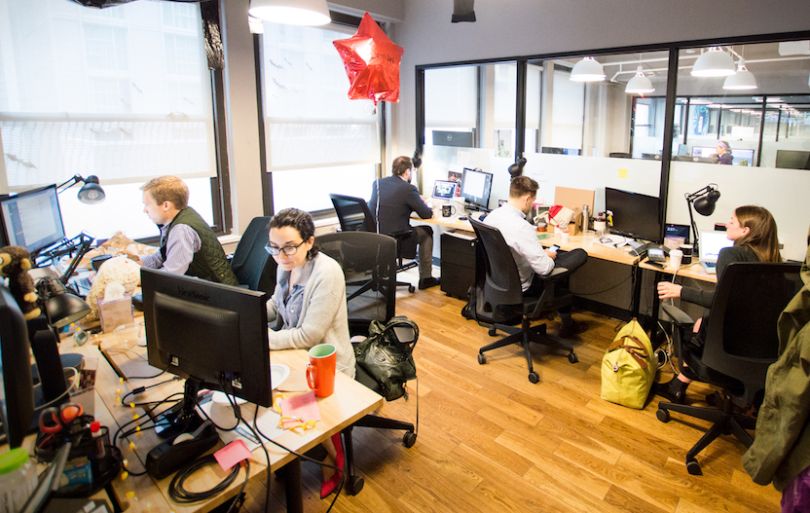 What they do: Solstice helps Fortune 500 companies revisit their business strategies. They're a team of designers and consultants that build digital solutions for clients.
Coolest perks: Employees at Solstice can take advantage of conferences and training, happy hours, company outings and beer on tap. They're also eligible for 401(k) matching and a number of volunteering opportunities.
Notes from an insider: "We're looking for people who want to be at the center of defining the future of our NYC office," said UX design principal Gina Holder. "From designing the new office space to creating innovative digital experiences, we want someone who loves working with the latest technologies and doesn't mind occasionally wearing multiple hats."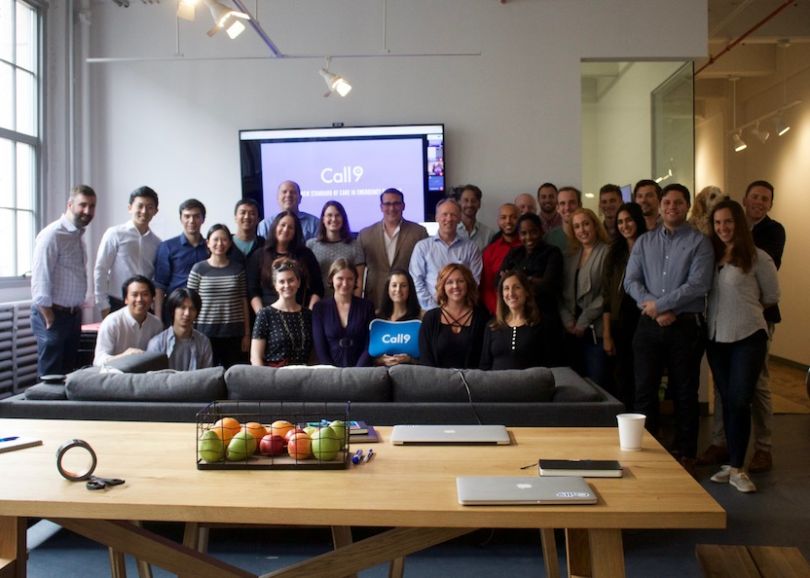 What they do: Call9 is a service that uses tech to bring emergency care to a nursing home patient's bedside.
Coolest perks: Call9 offers employees health and dental insurance, equity and generous PTO. The office is pet-friendly and employees are encouraged to dress casually.
Notes from an insider: "Ideal candidates are caring, growth-oriented and not afraid to fail," said CEO and co founder Timothy Peck, MD. "We're looking for people who understand that one, the patient's well-being and safety is always first and two, disrupting an industry requires not being beholden to the confines that have governed traditional industries."