Is it even technically the holidays without a lavish office party? Local startups dusted off their best holiday outfits and ugliest sweaters to celebrate the season with good company. Check out how these teams got into the festive spirit.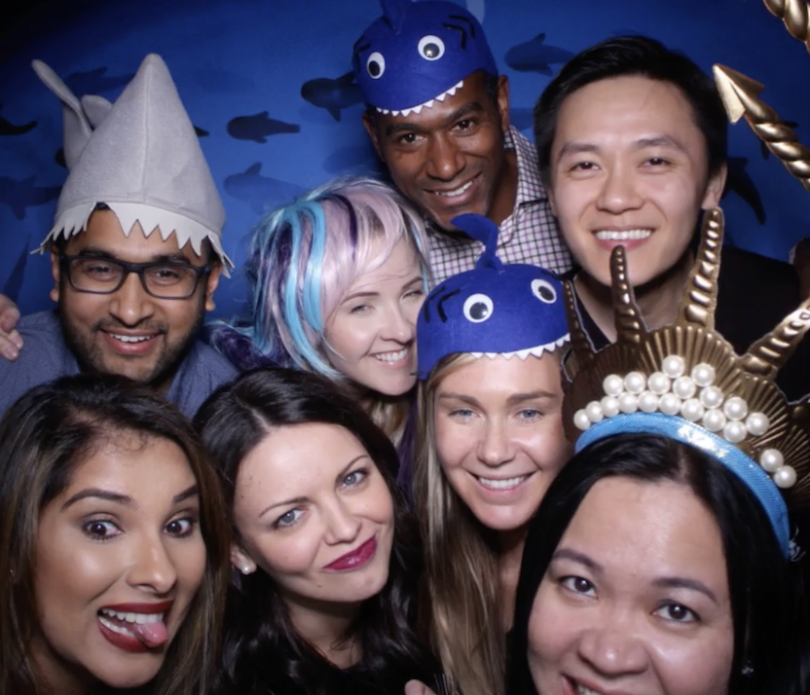 DigitalOcean took over the National Geographic Encounter: Ocean Odyssey exhibit and event space, which featured catering from Tao Group for the event. Employees could check out the interactive underwater experience at any point in the evening.
Favorite memory: "It was really cool having an exclusive experience with the team before heading into the event space," said Olivia Melman, recruiting operations program manager. "It was so much more than your traditional cocktail party. We went from class field trip to killer dance party real quick!"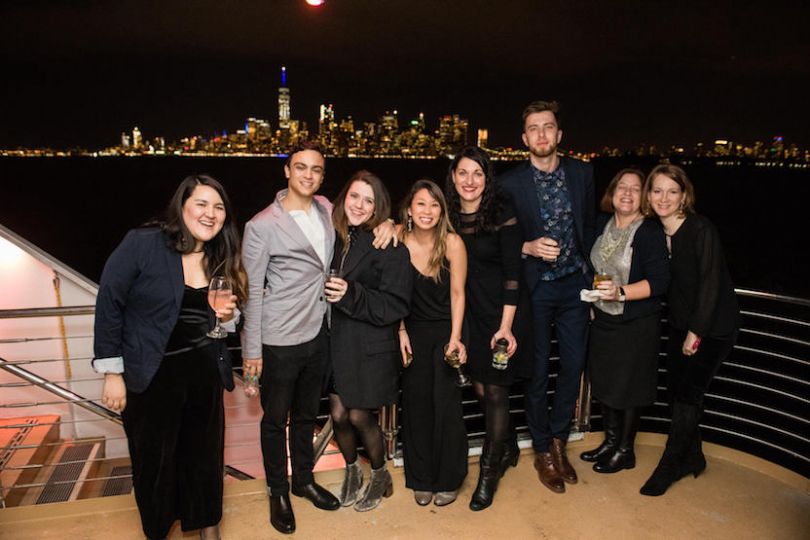 This year, The Trade Desk's holiday party was top-secret. Employees were told to show up at a pier with their festive outfits and holiday cheer. They ended up spending the night partying on a boat with great food, drinks and company.  
Favorite memory: "It was great catching up with people I don't often see in the office, reflecting on this past year and dreaming about the next year," said Tim Caro, senior lead software engineer.
Updater hosted its holiday party at Acme Downstairs in NoHo, complete with a DJ spinning tunes, a mentalist interacting with the team and a photo booth.
Favorite memory: "Besides our CEO's incredible speech, it was really amazing to get everyone in one room, take a step back and realize just how many new faces have joined our team since last year's holiday party," said Amanda Fischer, senior marketing manager.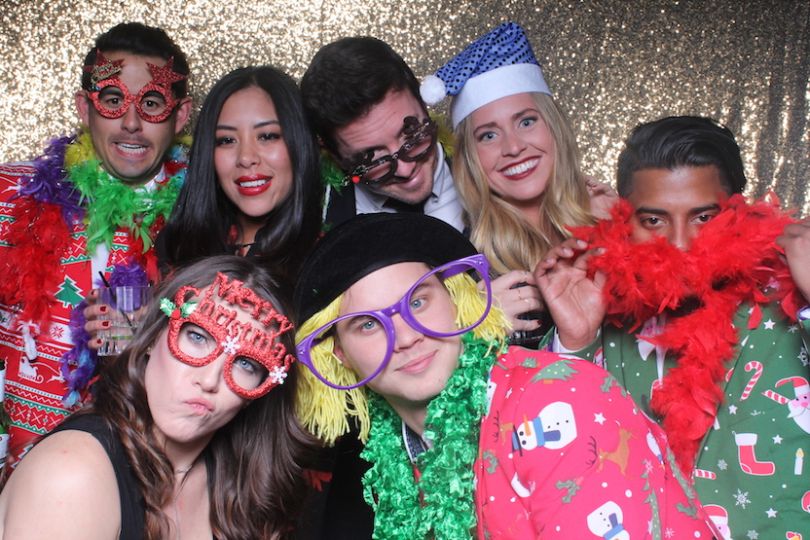 BetterCloud's holiday party at 1 Hotel Brooklyn Bridge was filled with food, drinks and a gorgeous view of the NYC skyline and Brooklyn Bridge — and a photo booth complete with a number of fun props.
Favorite memory: "Dressing up in pretty outrageous holiday-themed suits with a few other sales guys and getting our CTO to join in as well!" said Ryan John, customer success manager.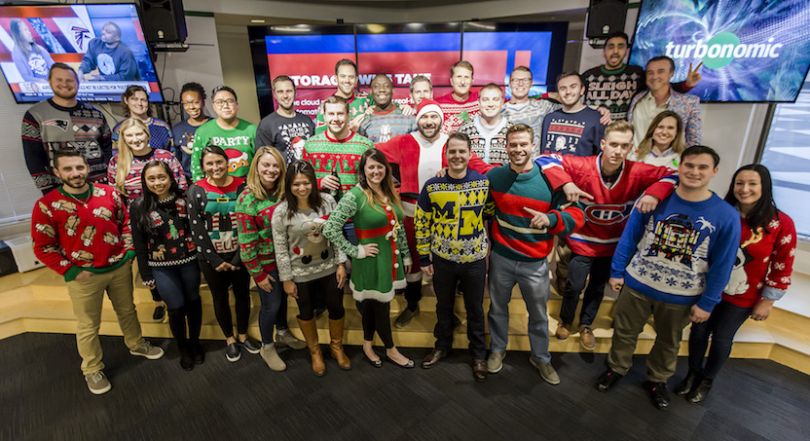 Turbonomic's holiday party was held in a casual environment that featured amazing food and drinks, with plenty of music.
Favorite memory: "I think the big memory for everyone from this year's holiday party would be all our employees surprising our CMO, whose birthday ended up being the same night, with a happy birthday song right after our COO's speech," said brand marketing manager Justin Graci. "It was pretty special to all be there celebrating together."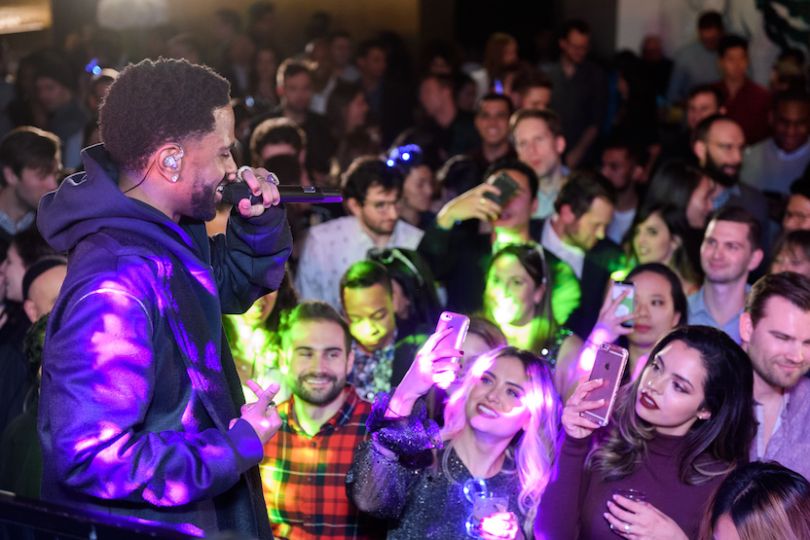 mParticle's holiday party was held at The Lobster Club and featured an interactive photo booth and three signature welcome cocktails. There were a number of special guests, including employees from five offices around the U.S. and Europe — as well as Big Sean, who performed songs from his fourth studio album which was released that night.
Favorite memory: Having the entire mParticle family —employees, clients, consultants, partners, investors, etc. — in one room to celebrate the year behind us, as well as kick off the year ahead, said Laurel Peppino, head of talent acquisition.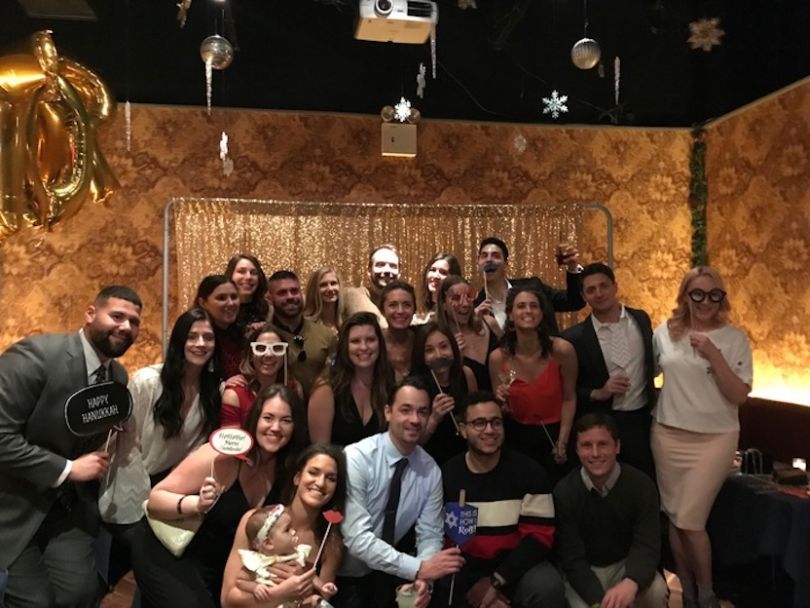 The team at Doctor.com celebrated the holidays at PS 450, a swanky lounge in midtown. Highlights included dancing the night away and stocking up on mac and cheese.
Favorite memory: "Our holiday party was full of dancing, great food, swanky drinks and a heartfelt speech from our CEO and chairman," said Nathalie Rodriguez, talent acquisition and development manager. "Best of all, we had an appearance from our favorite employee under the age of one: Kaia, a team member's baby!"
Handy celebrated at The Gansevoort Market, a rustic-industrial food hall with a variety of popular counter-serve eateries. The party included a performance by the "Haiku Guys," who wrote poems on the spot, and a magician performing various magic tricks throughout the night.
Favorite memory: "It's really special to have the opportunity to celebrate the holidays together — it's been an amazing year for Handy, and I loved seeing our whole team and their guests come together to celebrate and enjoy each other's company," said Rebecca Napelbaum, executive assistant.
The team at Olo threw a holiday celebration with a Hawaiian luau theme. The party featured a pig roast, along with many mai tais and tall palm cocktails.
Favorite memory: "Our CEO rallying everyone to the center of the room for a 360-degree photo while "Don't Stop Believin'" played," said Anna Paradiso, people operations manager.