Startups have a key advantage over legacy companies: They're able to more easily change direction and adapt to demands in the market. It's common for them to evolve over time and look completely different from how they did at launch — just look at YouTube, which originally hit the scene as a video dating site. 
These companies may not have had as drastic of a transformation, but they did experience a few changes of their own. See how they've evolved over the years.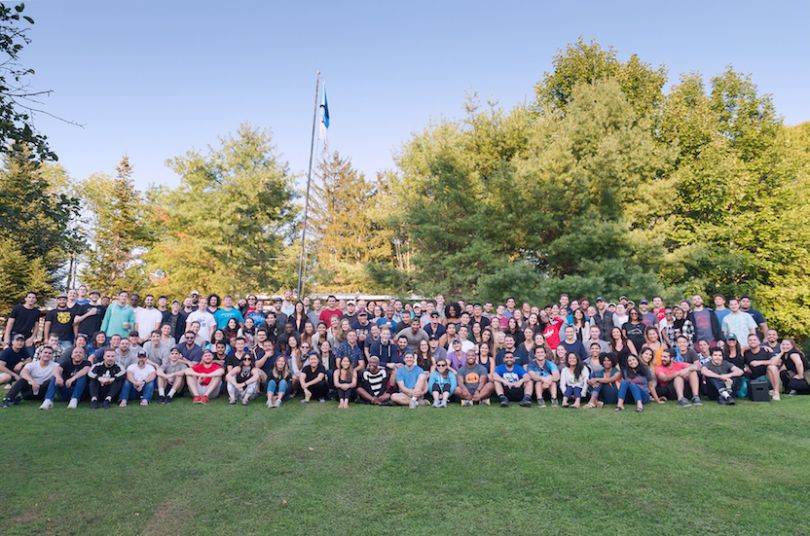 HR platform Justworks was founded in 2012 to help businesses manage their payroll, benefits and compliance coverage in one place. VP of Product and Marketing Camilla Velasquez, who joined in 2014, explained how Justworks has changed and what's ahead.
How has Justworks evolved since 2012?
At Justworks, our mission has always been to give business leaders the support and peace of mind to focus on what matters: running their business and taking care of their team. We've been able to do this by combining the best of PEO and modern SaaS. Since 2012, we have added access to a richer set of benefits that support employees throughout various life stages.
What's next for the company?
The vision for our product is to continue to improve upon and expand the support we provide to small businesses. We will continue to enrich our benefits offering and build out our full-service support to enhance the employer and employee experience. And we will always stay focused on being a genuine advocate for entrepreneurs and their teams.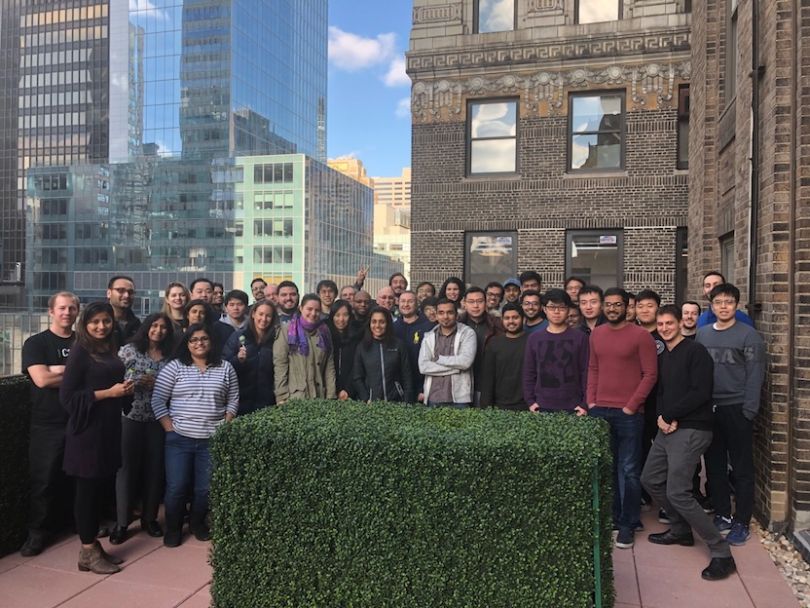 Cloud management platform Turbonomic was founded in 2008 in co-founder Yuri Rabover's garage. To-date, the company has raised more than $117 million in funding and serves 48 countries. Brand Marketing Manager Justin Graci explained how he's watched it grow into what it is today.
How has Turbonomic evolved since 2008?
Since being founded, our company has never stood still, but it has always held the same vision since day one: that IT must be managed by software. We started with our five founders — Shmuel Kliger, Danilo Florissi, Yuri Rabover, Yechiam Yemini and Shai Benjamin — and quickly grew to 500 employees. The first ever Turbonomic lab was in Yuri's garage, which they used for about a year until the platform launched. From there, we received funding, gained more than 1,800 customers, evolved our technology, received recognition from CRN, Inc. Magazine, Forbes and Deloitte, and opened new offices across the globe. Today, we serve 48 countries with a partner ecosystem of more than 300.
What's next for the company?
As the hybrid cloud market continues growing, we're ready to help our customers transform how they manage their IT infrastructure as they move between traditional on-premises and hybrid cloud. Over the next few years, I'd like to see us continue scaling at a rapid pace. It's an exciting time to be part of something this big and I can't wait for what the next few years have in store.
Before it became the robust B2B commerce platform it is today, Handshake was an app launched by co-founders Glen Coates and Mike Elmgreen. Demand Generation Manager Sarah Leung joined in 2014, four years after launch, and told us how much it's changed.
How has Handshake evolved since 2010?
Since 2010, we've expanded our product offering from a single app to a comprehensive B2B commerce platform serving industry-leading manufacturers and distributors and supporting partnerships with a growing ecosystem of integrated solutions and partners. Through all the changes, though, our team has always been our biggest strength. Last year, we formed a "Handshake culture crew" and "Handshake cares committee" that actively work to make life in our office and the community better. Themed happy hours, cross-team lunches and volunteer days, anyone?
What's next for the company?
We have some exciting things happening on the product side, with constantly expanding features and functionality, partnership launches and efforts to make it even easier for external developers to build cool things on the Handshake platform. We have a huge opportunity in front of us as more manufacturers and distributors realize that going digital is necessary to remaining competitive in 2018 and beyond, and I'm excited to see Handshake fulfill our mission of "easy B2B commerce everywhere."
Founded in 2012, BARK launched as BarkBox, a subscription box company for dogs. Since then, it's developed into a brand that many associate with good, light-hearted fun. Head of content Stacie Grissom has been with the company since August 2012 (eight months after it launched) and explained how she's watched it grow.
How has BARK evolved since 2012?
BARK was founded based on the insight that nobody was injecting fun into the $69 billion pet industry. We set out to change that by creating a fun and entertaining experience that humans and dogs could share together on a monthly basis. What started as a handful of dog-obsessed folks in a windowless room on Eldridge Street has grown into an entire six-floor building on Canal Street in Chinatown.
Six years later, we aren't just a subscription box company — we are a content creator, a design company, an e-commerce business and a retailer. Our customers engage with us via our viral content, through the monthly themed box of toys and treats that BarkBox subscribers receive, through our online store BarkShop, and experiential events like BarkShop Live.  
What's next for the company?
2017 was a big year for us – we reached profitability in the first quarter, we launched BARK Original products in all 1,800 Target stores across the country, we developed an all-new line of toys and multiple pieces of our content went viral (including a Facebook campaign that that topped some Super Bowl advertisers during last year's big game).  
Our founders empower each and every team member to think big, and that could mean the future includes anything from chartering a private jet over the holidays so New Yorkers can fly to the west coast with their dogs or launching a cross-country stand-up comedy tour to raise money for dogs in need!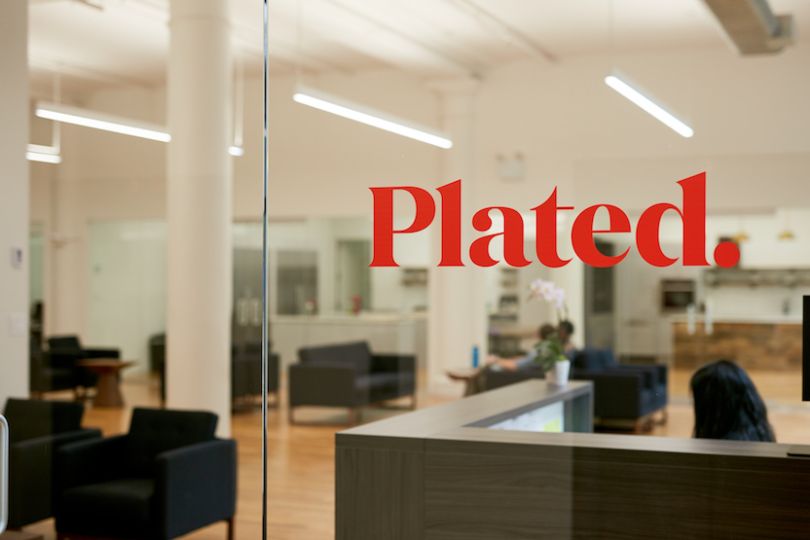 While companies have traditionally started out in stores and eventually make their way online, meal kit service Plated took the opposite approach. It was founded in 2012 exclusively online, and just recently began offering some of its recipes in Albertsons Companies grocery stores. Co-founder and CEO Josh Hix explained more.
How has Plated evolved since 2012?
We launched Plated with a mission to change the way America eats by leveraging data and technology to make it easy for people to cook delicious meals at home. In just over five years, we've become a national business serving millions of meals to people all across the continental U.S. When we started, we had five recipe options per week and were only available online. Now, we have 20 different recipes available online each week, offer a collection of recipes in a growing number of Albertsons Companies grocery stores, and are available across web and app platforms.
What's next for the company?
We're on a mission to help people eat better — and that extends beyond weeknight dinner, which is what our meal kits are primarily used for today. Over time, we'll be exploring a variety of other of ways to grow our business and continue to expand the way consumers can purchase from us — everything from click-and-collect options in Albertsons Companies stores to truly on-demand, same-day delivery of our traditional meal kits.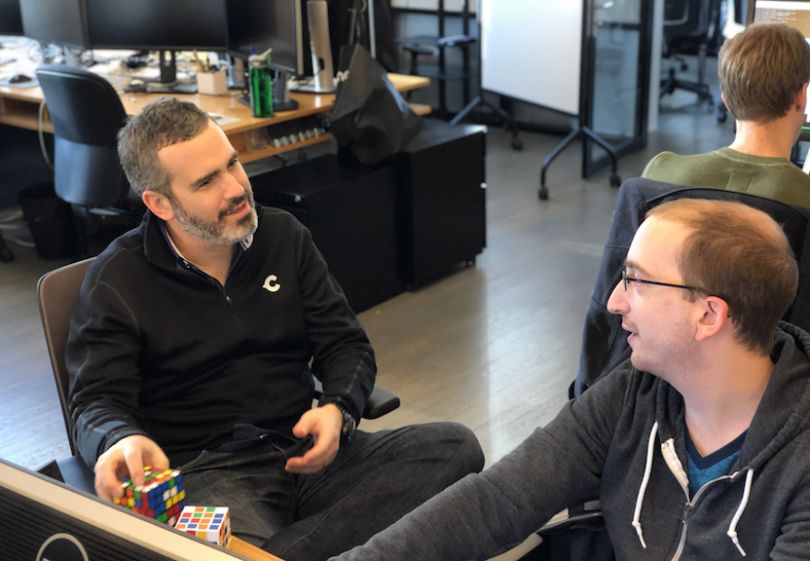 Founded in 2013, home security device Canary has always considered itself more than just a hardware company. Its new AI offerings continue to push the envelope and improve the software behind it. Adam Sager, CEO and co-founder, told us what people can expect for the future of Canary.
How has Canary evolved since 2013?
Five years since our founding, we no longer view ourselves as solely a hardware company. Since 2013, we've introduced two additional cameras that can be found in hundreds of thousands of homes and businesses around the world — but the future for Canary doesn't lie in hardware alone. There is incredible potential and opportunity in the software side of our business, with massive value behind the power of our data and intelligence technologies.
What's next for the company?
The future for Canary is in its artificial intelligence offering — Canary Vision. From an industry perspective, the full potential of AI hasn't even been close to tapped yet, and we're looking to be at the forefront of this movement. We're developing a world-class, vision-based intelligence platform, built from the very infrastructure that makes Canary tick today. Living alongside our hardware business, its potential is unimaginable and stems far beyond home security, from serving the obvious needs of today to ones that we haven't even dreamed of yet.