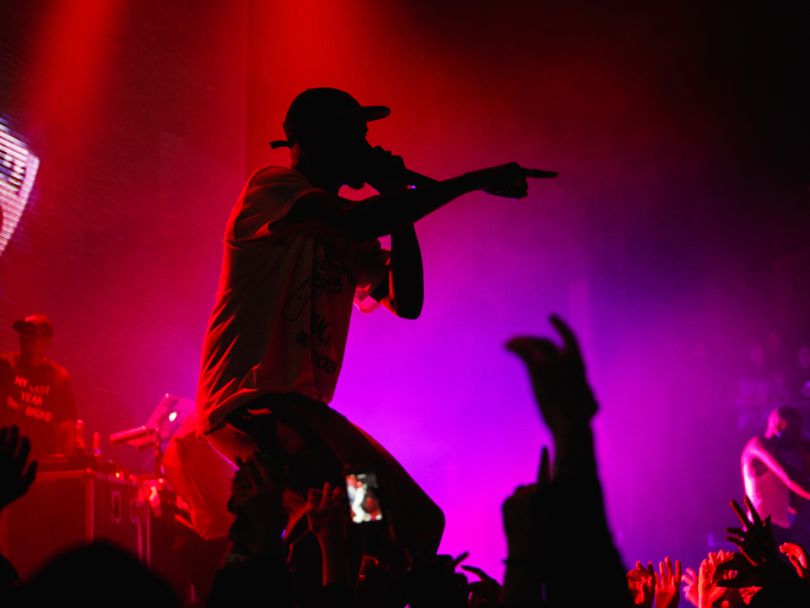 Once a humble lyrics site, Genius has risen to become the go-to name in digital music media. As of this week, the company takes yet another step towards dominating its market with a $15 million Venture Round that brings the nine-year-old endeavor to a total of $71.9 million in funding.
The round was lead by seasoned investor Eric Mindich's new investment firm, Everblue, which focuses primarily on music and e-sports related startups. Former investors Andreessen Horowitz and Dan Gilbert also participated in the round.
According to reports, Genius will use the funds to "amplify its work in original content and video, community development, live events, and strategic partnerships with streaming services and new platforms."
The company has already begun branching into the new media sector with the advent of live, annual concerts and pop-up exhibitions like their "Lyrics to Life" presentation in Los Angeles. In 2017, the company also launched a video series, Deconstructed, that features top artists like SZA serving up deep-dives into their most popular tracks.
In 2009, Genius was founded as RapGenius, a site dedicated to cataloging and discussing the nuances of hip-hop lyrics. As the company grew, fans wished they could expand Genius's music-annotating capabilities to other genres, and thus the company eventually re-branded in 2014.
Previously, the company has partnered with big-name artists such as Eminem, who actually lead a 2015 Venture Round. In total, Genius has managed to compile $71.9 million and built a robust creative and technical staff at their Brooklyn, New York headquarters.
Often, news at the intersection of music and technology is dismal: artists losing money to streaming services, or labels struggling to compete with D.I.Y. websites. Yet Genius proves that the innovative spirit of technology can drive important changes in the industry for the better.
In an interview with Music Business Worldwide, Co-Founder and company President Ilan Zechory stated that "Our mission at Genius is to be the No.1 brand in music, and because of the amazing work and vision of our team and our partners, we're well on our way." It's certainly true that, with thousands of active users and partnerships with major music brands like Spotify, Genius is becoming a force all its own.
Zechory concluded, "We're excited to find new ways to connect artists and fans and keep pushing the possibilities of music storytelling."