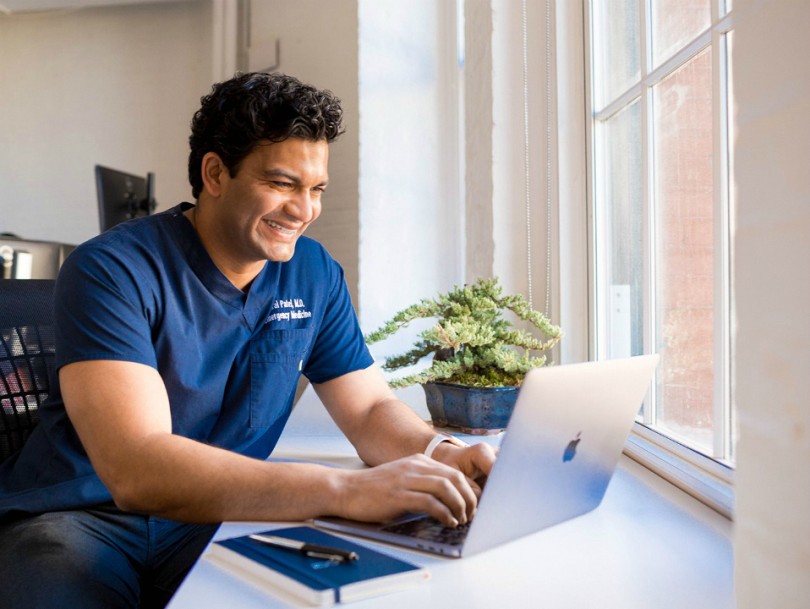 The healthcare industry is notoriously outdated. From scheduling to billing, many health providers rely on outdated technology or overly-bureaucratic systems in order to provide you with the coverage you need. Oscar Health, the tech-driven insurance provider for individuals and businesses, just raised a staggering $165 million in order to change the face of healthcare.
Founded in 2012 by Mario Schlosser, Kevin Nazemi and Joshua Kushner, Oscar Health presently serves 260,000 members in six states. The latest funding round, the company's first since a massive $400 million injection in 2016, will be used to further this expansion at a rapid clip.
In a joint statement, founders Schlosser and Kushner explained that partnerships with healthcare leaders like Cleveland Clinic, Humana and AXA have helped jumpstart Oscar Health's next level of growth. "Oscar now has a proven, replicable growth playbook: secure competitive prices with new health systems, acquire and engage membership in significant volumes, build market share for our provider partners, and begin to drive health care costs down."
Supporting Oscar Health on their mission are Brian Singerman and Founders Fund, Verily Life Sciences, Capital G, 8VC, Fidelity, General Catalyst, Thrive Capital, and Khosla Ventures. Many of these investors are returning from previous rounds.
With every new member, Oscar can help bring the system a little closer to where it should be."
Oscar Health's co-founders explained that the company is currently aiming to expand into as many as five new cities each year, focusing on individual and small group markets. Ambitions are clearly remaining high for the company, who represents the first of its kind in both the tech and health sectors.
"We need no reminder that the stakes are high," the co-founders wrote in a blog post on the funding. Yet, they point to the increasingly-precarious alternative: "An opaque, uncompetitive system has led to skyrocketing premiums and deductibles, and far too many Americans have been asked to sacrifice their wages for health care they can't afford to use."
In addition to more manageable costs, Oscar Health offers its consumers quick and easy access to nurses, telemedicine consultations, and a variety of plans for individuals, families and businesses. Oscar Health also provides your more traditional insurance needs: in-person doctor visits, prescription coverage and more.
As Oscar Health expands, it's exciting to imagine what cues the healthcare industry may take from this one of-a-kind disruptor who is out to prove there is a better way to take care of each other. As Schlosser and Kushner put it, "With every new member, Oscar can help bring the system a little closer to where it should be."