New York City's tech sector is growing faster than ever. In the last ten years, the city has added more than 76,000 tech jobs — and that number continues to rise. This month, some of NYC's most exciting, mission-driven and perk-loaded companies are adding to their staff, and we have the scoop on exactly what (and who) they're looking for. Check it out below!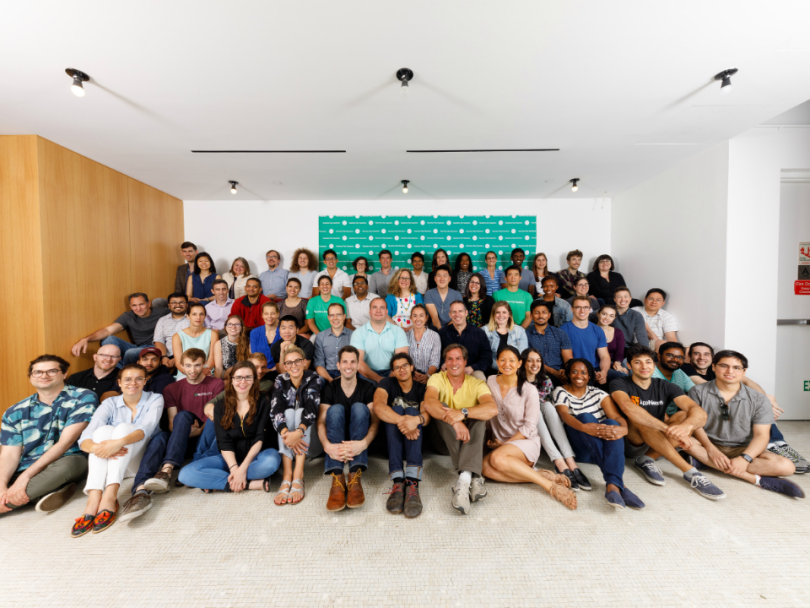 What they do: Teachers Pay Teachers is the world's most popular online marketplace for educational content. The site connects millions of teachers around the world and allows them to share everything from words of wisdom to lesson plans.
Coolest perks: School classroom visits, annual "summer camp" company offsite event, lunch and learns, volunteer opportunities teaching ScriptEd students, 401(k) plan with company match, company field days and picnics, plus four weeks of paid vacation.
Notes from an insider: "We're a company in which you get to engage not only with your head, but with your heart," said CEO Adam Freed. "We work hard because our mission compels us to do so. Teachers and students need our work to be at its best and we take that challenge seriously."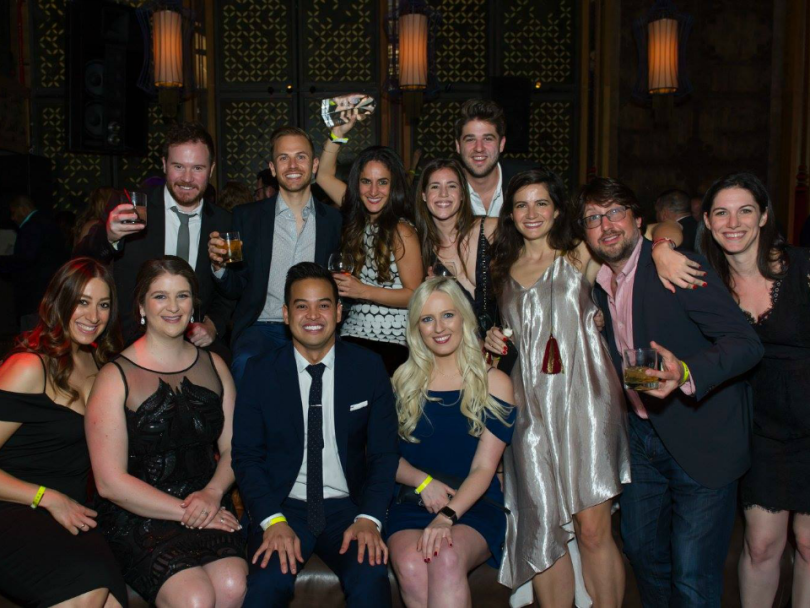 What they do: SevenRooms is a hospitality platform that works with top restaurants, hotels and more, to create and manage meaningful guest relationships. Through the use of data and predictive analytics, SevenRooms helps those in the hospitality industry take their service to the next level.
Coolest perks: Unlimited vacation, health and wellness benefits including fitness reimbursement, generous paid parental leave, weekly team events including cooking classes, speaker series, happy hours, dinners at client restaurants and more.
Notes from an insider: "The team at SevenRooms is passionate about making an impact on an industry that is hungry for innovation, and we're always looking to hire top talent who believe in our vision for the future of hospitality," said Allison Page, co-founder and head of product. "We are fortunate to have built a team full of talented, authentic people who care deeply about collaboration and community and work hard to create an open and inclusive environment where everyone's voice is heard. We are a technology company with hospitality at its core — and look for people who share this ideal and bring it into every aspect of their work."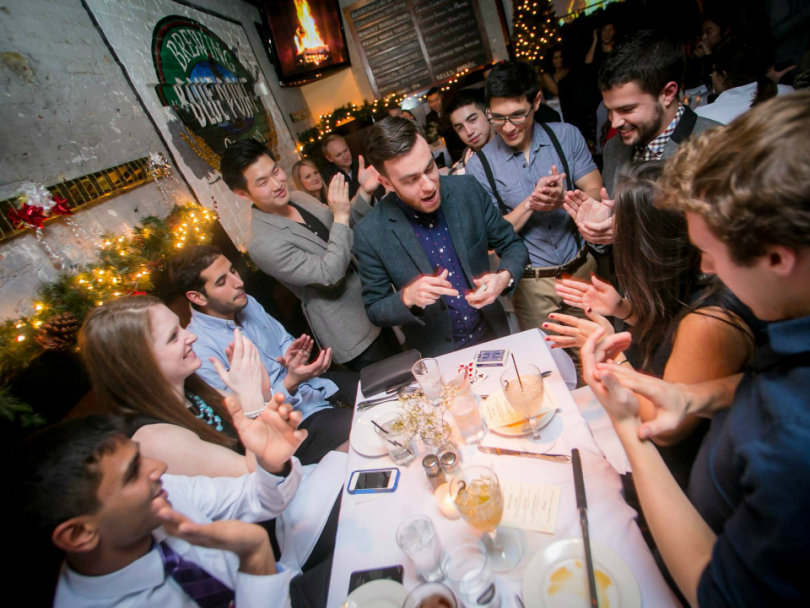 What they do: Venmo is a leading financial platform that allows individuals to make and receive payments quickly, easily and securely. Venmo allows users to circumvent differences in banks and credit cards and swap cash with friends, family, roommates and more.
Coolest perks: Daily breakfasts, catered lunches, 401(k) with company matching, stock options, commuter reimbursement for public transit, unlimited vacation, group exercise classes, family care resources and professional development opportunities.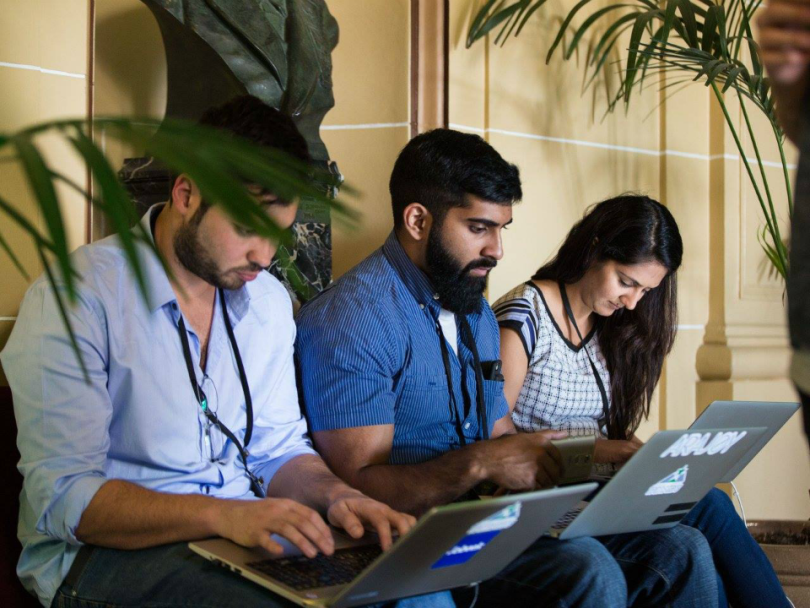 What they do: Techstars NYC is one of the most competitive accelerators for startup companies. The curriculum, mentorship, and funding of Techstars has helped launch such major names as ClassPass, BlueCore, Pilot and more. Companies under the Techstars umbrella like Geopipe, Vertoe, One Step, Vitally and Streamline Genomics are currently seeking top tech talent.
Coolest perks: Pet-friendly office, flexible working hours, company outings, happy hours, and a game room.
What they do: Motivate helps plan and operate bike-sharing systems in major cities across the United States. The company works in numerous cities, with a variety of bike-sharing programs, to help handle everything from local regulations to bike maintenance.
Coolest perks: 401(k) with company matching, weekly catered lunches, commuter benefits including a free Citi Bike membership, company outings, flexible work hours, volunteering opportunities, happy hours, onsite gym, generous parental leave, pet-friendly office, as well as health benefits including vision and dental.
Notes from an insider: "Motivate values smart, intellectually curious innovators who thrive in a fast-paced, collaborative environment" said Director of Growth and Mobile Product, Navni Garg "Our employees are given the rare opportunity to make waves in a new and evolving industry while affecting the lives and cultures of some of the biggest cities in the US. We need team players who are incredibly passionate about what they do and are not afraid to get their hands dirty. "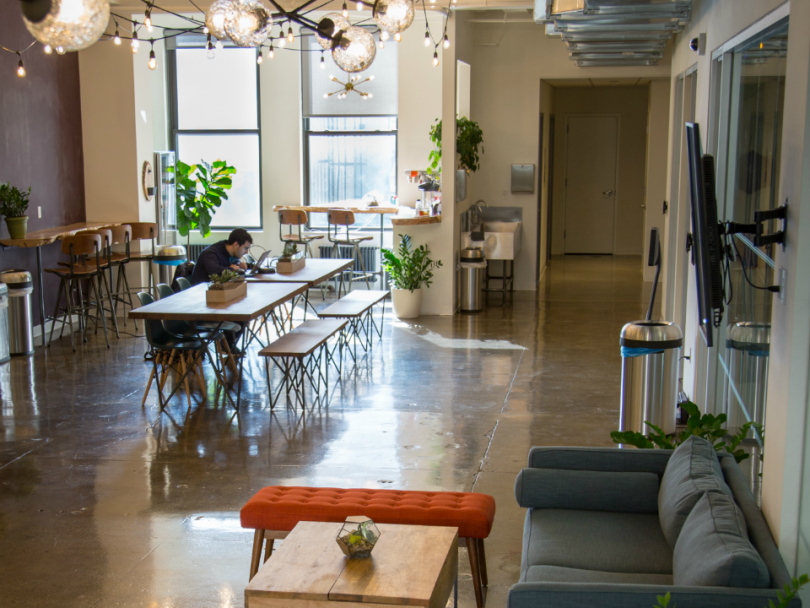 What they do: ThoughtWorks is a technology consultancy that operates across the entire world. The company works to serve their clients' needs while also bringing a social impact mission to the technology table.
Coolest perks: ThoughtWorks offers training budgets, access to technical labs and sabbaticals along with Core New Hire Development, a program designed to support all new hires within their first 12 months focused on skill building, continuous development and networking. Our New York office plays host to our weekly Hardware Hacklab and is home to The ThoughtWorks Arts Residency program which supports artists exploring new lines of inquiry intersecting technology and society. In addition, Thoughtworks offers competitive salaries, ample PTO, 401(k), parental leave, commuter benefits, health coverage, and disability and life insurance.
Notes from an insider: "ThoughtWorkers are always looking for opportunities to learn and share ideas," said Head of Technology North America, Rachel Laycock. "An ideal candidate is committed to providing revolutionary technology, consulting and software delivery to our clients, a desire to change the face of the IT industry and a drive to push their development forward through continuous learning and collaboration. ThoughtWorks is a community of passionate technologists eager to learn and share knowledge with a commitment to using technology to be a proactive agent of progressive change in the world. We challenge each other, our clients and our communities to be more thoughtful about the world around us."