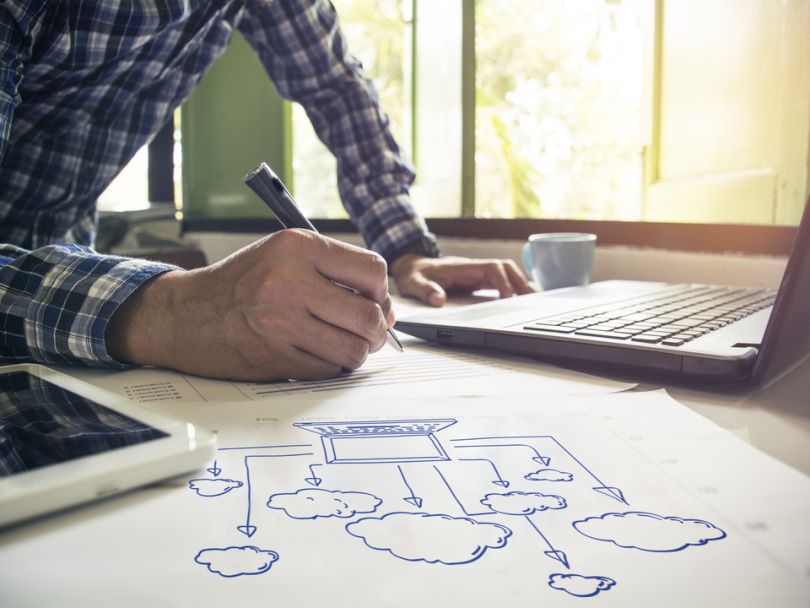 BetterCloud helps more than 2,500 unique customers in more than 60 countries manage, streamline and secure their SaaS tools. On Thursday, the startup raised a $60 million Series E to expand its product offerings and expand its reach further.
"SaaS application security has become a boardroom issue for most companies today," David Politis, CEO of BetterCloud, told Built In NYC. "It's no longer just a tech or IT problem — it's a top business concern."
"We plan to double down on product innovation."
The $60 million Series E will be used to scale both sales and marketing operations, as well as to further improve BetterCloud's core products.
"We plan to double down on product innovation," Politis said. "We want to take the platform to the next level by building out new features and making it even more robust than it is."
"Our number one priority since the company's inception has been to provide a platform to help enterprises deal with unforeseen security blind spots," he added. "Our recent success and this new funding round validate both the continued rise of SaaS and the need for our platform. Our customers entrust us with their most critical business data and we will use this capital to make our platform even more robust and feature rich."
Bain Capital Ventures led Thursday's round. Returning investors Accel, Greycroft Partners, Flybridge Capital Partners, Tribeca Venture Partners and New Amsterdam Growth Capital also participated.
Arun Mathew of Accel, as well as Enrique Salem of Bain Capital Ventures, will be joining the BetterCloud board as part of the deal.
"The rapid rise of SaaS in the enterprise is transforming the way we do business, but it's also shedding light on a new set of security management challenges and blind spots," said Salem in a statement. "BetterCloud saw these growing issues before anyone knew they existed and created a best-in-class platform for managing and controlling SaaS environments."
The company, founded in 2011, has been based in New York City since its inception. BetterCloud closed its last round back in 2015 for $25 million. In the time since, the company has been gaining momentum with strong sales numbers and a handful of public accolades. 
"As a native New Yorker, I am thrilled to have started and grown BetterCloud here," said Politis. "We've seen the NYC tech scene grow a ton in the last few years and we're proud be a part of this growth."
With Thursday's round, BetterCloud's total funding clocks in at an impressive $107 million.