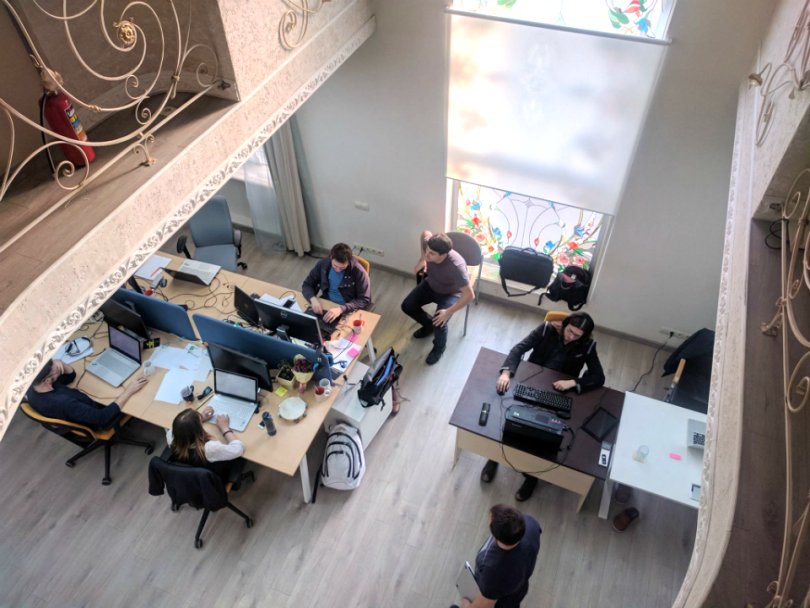 No, the androids aren't taking over our businesses — they're just making them run faster and smarter. WorkFusion is one of the leading companies pioneering the use of AI for automation at the enterprise level. What's more, the firm just raised $50 million in Series E funding to scale their business to a global level.
The round, closed late last week, was lead by Hawk Equity and Declaration Partners, both new to the company's equity. Previous investors returning to the table include Georgian Partners, iNovia Capital and NGP Capital. In total, the Series E round brings WorkFusion's funding to just over $121 million.
"Intelligent Automation is the next wave of not only workforce efficiency but also how established businesses will grow through digital initiatives, and WorkFusion is the clear leader," said Hawk Equity founder David Hawkins in a statement on the funding.
WorkFusion intends to use the newest funding stream to expand its product beyond the company's Wall Street headquarters with key global hires. Presently, the company has international offices in Belarus, London, Bangalore, Hong Kong, Sydney and more.
Funding will also be attributed to scale WorkFusion's technology, which uses robotic process automation (often abbreviated as RPA) to complete repetitive tasks for large-scale companies. Those in the fields of insurance, healthcare and banking rely on the RPAs of companies like WorkFusion in order to process large volumes of data both rapidly and accurately.
WorkFusion was founded in 2010 by CTO Andrew Volkov and CSO Max Yankelevich. The surge of capital follows an impressive year of growth for the company. As current CEO Alex Lyashok explained in a statement on the funding, "Demand for our products grew 850 percent in 2017." It's no surprise that the company is ready to scale up for bigger and better things.
In recent months, WorkFusion has been preparing for its next phase of growth with key hires, particularly at the C-Suite level. In December, WorkFusion welcomed Peter Cumello as the company's CFO, and Dr. Homira Akbari as a member of the board of directors.
Now, the firm stands poised for growth on many levels — and investors are clearly confident in WorkFusion's success.