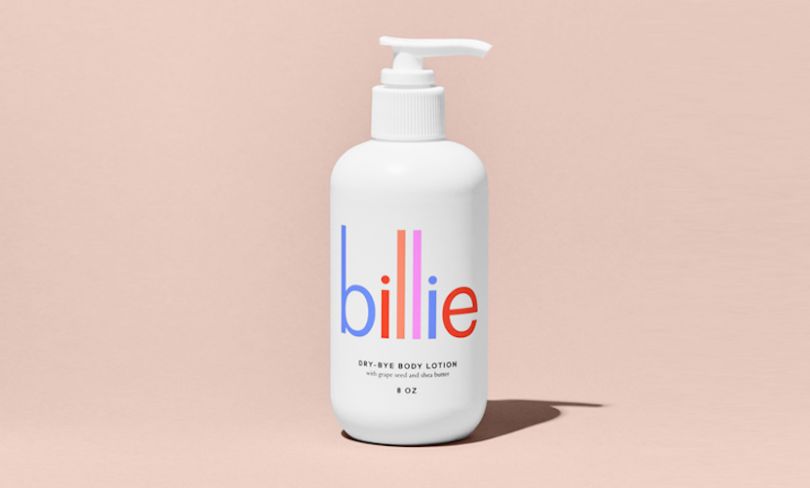 Despite both men and women having specific shaving needs, the industry has often favored the former. The "pink tax," which refers to the overcharging of products marketed to women, is a real issue in the female grooming space. E-commerce startup Billie launched last year to even the stakes, and it just secured its $6 million seed round to do so.
"We're building a unique brand that resonates with women — and delivering premium-quality products at half the price of the competition," said co-founder Georgina Gooley. "In doing so, we're addressing a large market in a category in which women have been underserved."
The company's direct-to-consumer model allows them to charge less. Customers can purchase the starter kit for $9 and then decide how frequently they'd like to receive a pack of four replacement cartridges, also for $9.
We're addressing a large market in a category in which women have been underserved."
All of the products are designed with women in mind. Since many women shave in the shower, the razors and shave gels and creams are designed accordingly — meaning they offer things like no-slip grips, strong holders and body wash that doubles as shave gel.
"Most shaving companies are created for men and women were simply an afterthought in this category – women were still overpaying for razors or opting to buy more affordable men's razors, which are not optimally designed for the way we shave in the shower," said Gooley.
The round was led by Silverton Partners, with participation from existing investors Female Founders Fund and Lakehouse Ventures.
Billie launched in 2017 with just three people on the team — and it's quickly expanding. Funds will be used to beef up product inventory as well as the team itself, with opportunities in the operations, marketing, design, engineering and customer experience departments.