While NYC is a city rich in multicultural communities with a global lens, its tech community is not immune to gender, racial, ethnic or other biases currently impacting the business world. There still exists a large gap in equal representation in local offices, and many startups are working hard to challenge the status quo.
According to these three NYC tech leaders, building a diverse team isn't just good ethics — it's also good business. Different backgrounds produce different ideas, and ultimately more innovation. Here's how some companies have been able to build diverse teams that helped drive success for their employees, their team and their company.
A diverse workforce is important to the success of all companies, and that's especially the case for fintech startup Stash, which makes investing easier for people of all demographics and socioeconomic statuses. Vice President of People Operations Natalie Ledbetter has been with the company for over a year, and told us which steps they're taking to build a more diverse team.
What's the breakdown of your company's demographics?
We have been incredibly in tune to the gender gap in our industry, and are happy to report that as of two months ago, our team is 40 percent women, though we'd still like to improve that number. In terms of people of color, we are currently 45 percent non-white, but we are still looking to improve this number as well. Our average age is 32 right now, which shows that we are hiring and onboarding more senior folks.
Professionally, our backgrounds are also quite varied, with a nice mix of startup veterans and finance professionals. We welcome people from diverse socioeconomic backgrounds, as we believe that in order to truly serve our customers, we need to be reflective of them.
Lastly, we have a solid group of non-Americans represented — our team includes people from Australia, France, China, India, Bangladesh and a handful of other parts of the world.
How does having a diverse staff inspire product innovation?
Diversity is absolutely essential to building products that are focused on inclusivity. Our mission at Stash is to give financial opportunity to all. We want to provide every American with the education, tools and guidance needed to build smarter financial habits and grow wealth.
Understanding that we are building financial products for the millions of Americans that have been overcharged and underserved by traditional banks, brokers and investment advisors requires that our staff is not only representative of our customer, but that they have the divergent cultural lenses, frameworks and life experience to really think through the user journey and their needs.
When do you think diversity in the workplace will just be the norm?
Honestly, I'd love to say that we are approaching a moment in time where we won't have to focus or discuss diversity in the workplace, but we simply aren't there yet. The Kapor Center for Social Impact ran a study that said that women are paid (on average) 20 percent less than men for the same job, nearly one-third of underrepresented women of color are being passed over for a promotion and LGBT employees are experiencing bullying (20 percent) and public humiliation (24 percent). Until we fix a myriad of institutional issues and address the systemic racism and sexism in tech, we will not get to a place where diversity in the workplace is the norm.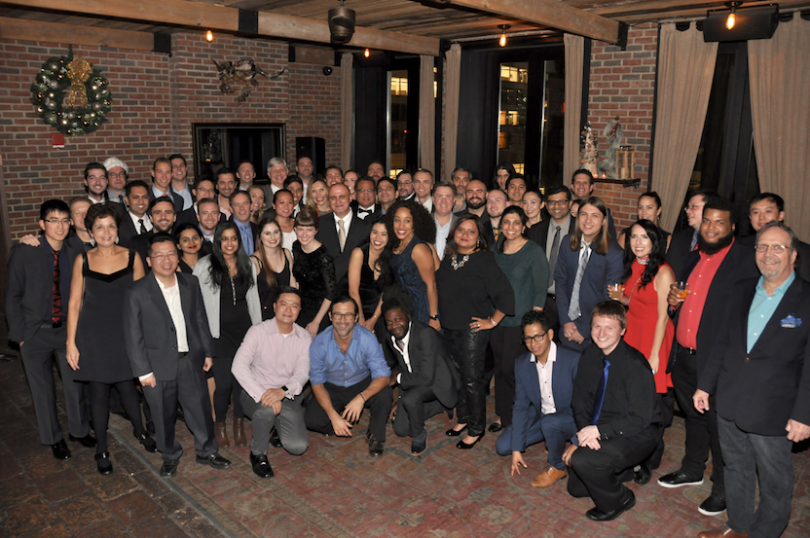 Vice President of Global People Operations Eva Bose-Chatterton has been with Catchpoint, a leader in the digital intelligence space, for nine years. During that time, the team has expanded in size and demographic. She explained to us how they were able to get representation from different groups — and how doing so has improved the business.
What's the breakdown of your company's demographics?
Over a third of our company in the U.S. has an ethnically diverse background, and half of the company is under 30 — the other half is over 30.  Additionally, one-third of the U.S. employees are women.
How does having a diverse staff inspire product innovation?
Diversity isn't just inclusive of gender, race or religion — it includes people with a vast array of experiences. These different schools of thought and experiences help drive the creation of new ideas, processes, products and services.
When you bring different people together, you have the benefit of unlocking ideas that stem from years of experience, working in a variety of industries, being educated in different countries and working with different leadership. It brings different perspectives together to solve a common problem. Twice a year, we hold a companywide hackathon where we encourage employees from various departments to collaborate and really show how differences produce great results.
When do you think diversity in the workplace will just be the norm?
For us at Catchpoint, it is the norm. We have been fortunate to hire for talent and experience and with that, have been able to hire people from all walks of life.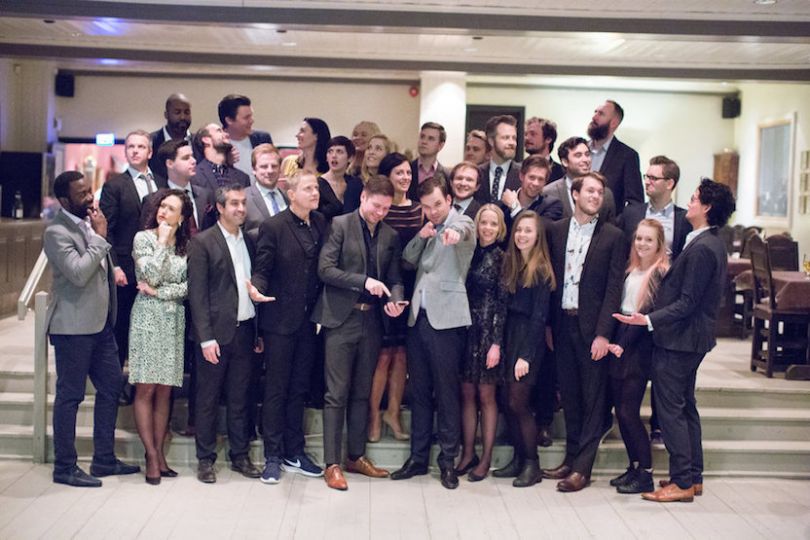 Rachel Peterson, senior director of marketing at Unacast, has been with the company for about six months and has already seen the impact a diverse team has on product innovation. She told us exactly how the big data company has been able to grow into a team of talented, eclectic professionals.
What's the breakdown of your company's demographics?
Unacast is very focused on gender diversity right now, and we've more than doubled the number of women working in various positions at the company over the past year or so. The breakdown is now close to 37 percent female and 63 percent male. The team also comes from a variety of ethnic and cultural backgrounds, and are located all over the world — 50 percent are in New York, 44 percent are in Norway and others are located in Portland and Austin. We're 100 percent transparent about diversity — we keep an online chart of our demographic breakdown — and our continued efforts to improve it.
How does having a diverse staff inspire product innovation?
Different backgrounds lead to different ways of thinking, and very lively debate. Because we're in the data industry and constantly searching for new use cases for the data and insights we uncover, having people in the room who can speak to their own individual experiences helps us see new ways to utilize our data that we wouldn't have otherwise.
When do you think diversity in the workplace will just be the norm?
I want to be able to say within the next five years, but the truth is we've been having discussions about underrepresented groups in the workplace for decades, and there is still a long way to go.
That said, there is a renewed focus on closing the gap right now, and the business case for diversity is becoming impossible to ignore. I'm optimistic that we'll see real, lasting change over the next 10 and 15 years as those who are fighting for that change rise through the ranks and become leaders at (or found their own) companies.