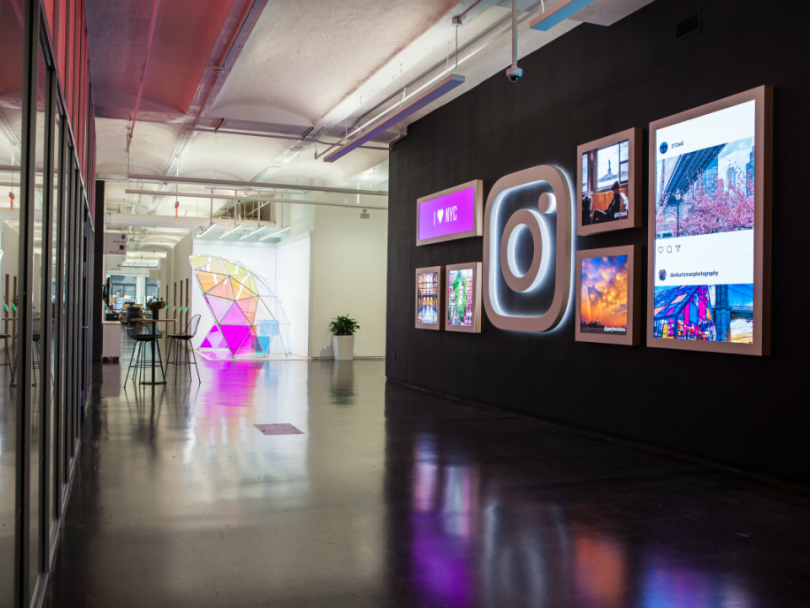 If the number one photo-sharing app in the world opens a new office, you better believe it's (as the kids say) gram-worthy. Instagram recently opened its colorful new space on the 14th floor of a Lower Manhattan building, which is also home to parent company Facebook's NYC offices.
The heart of the office was bustling, with mimosas and rainbow bagels flowing.
On a bright morning in June, Instagram welcomed the tech community into its vibrant space. From the moment the Built In NYC team stepped off the elevator, it was clear we'd left the mortal plane for the dizzying world of filters, likes and stories.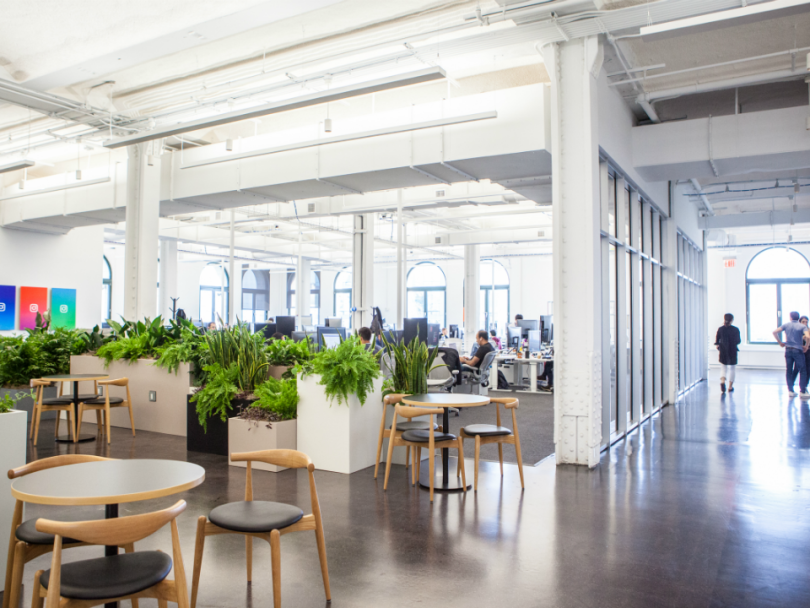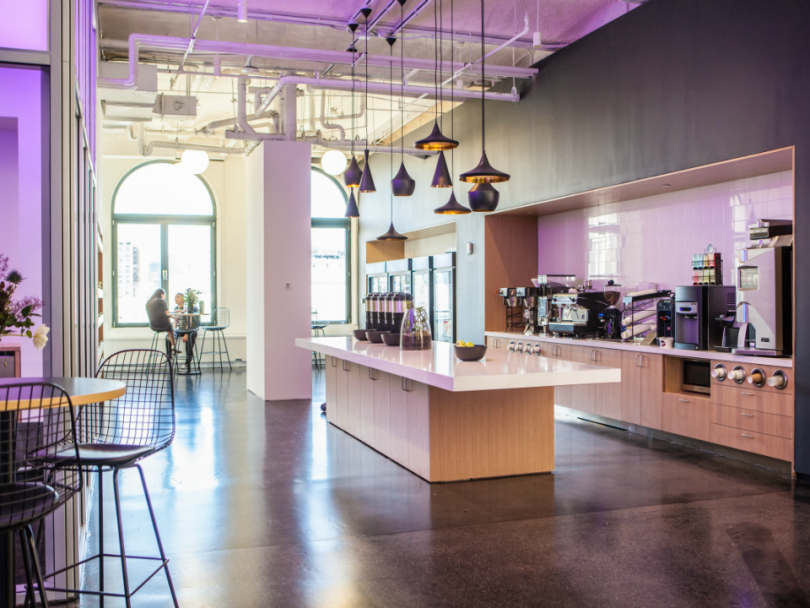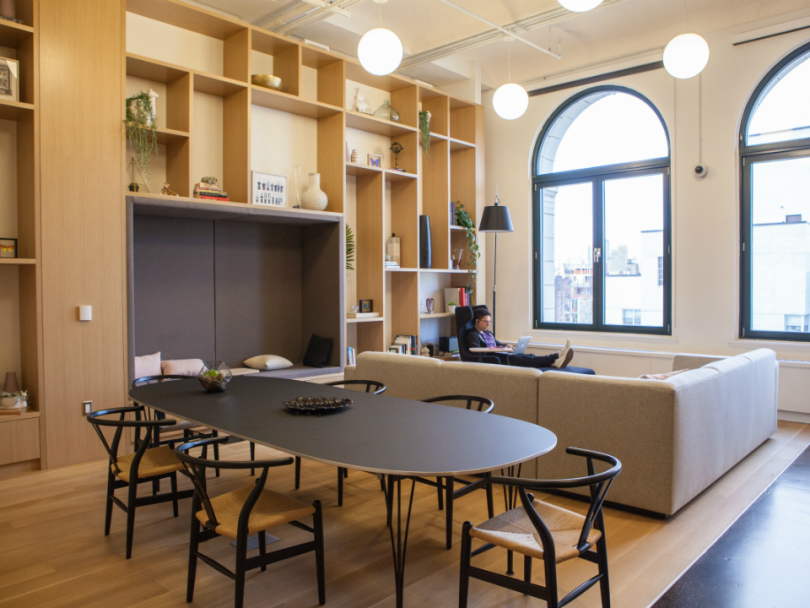 The lobby of the Instagram office features the company's logo in bold neon, surrounded by screens shifting through a range of images from Instagram community users. "Community" seemed to be a major focus when designing the office space; both the communities of the Instagram user base and the office's own 300 employees. The walls are filled with large-scale prints highlighting some of Instagram's finest photography — a homage to both the roots and potential of the platform. Architecturally, the office boasts open workspaces surrounding a central zone to meet, eat and think.
The heart of the office was bustling, with mimosas and rainbow bagels flowing. Both visitors and employees alike soaked in the new space — including its many Instagram-friendly features: a media room, a geometric dome complete with holographic throne, a green screen and a full, '70s-style bar.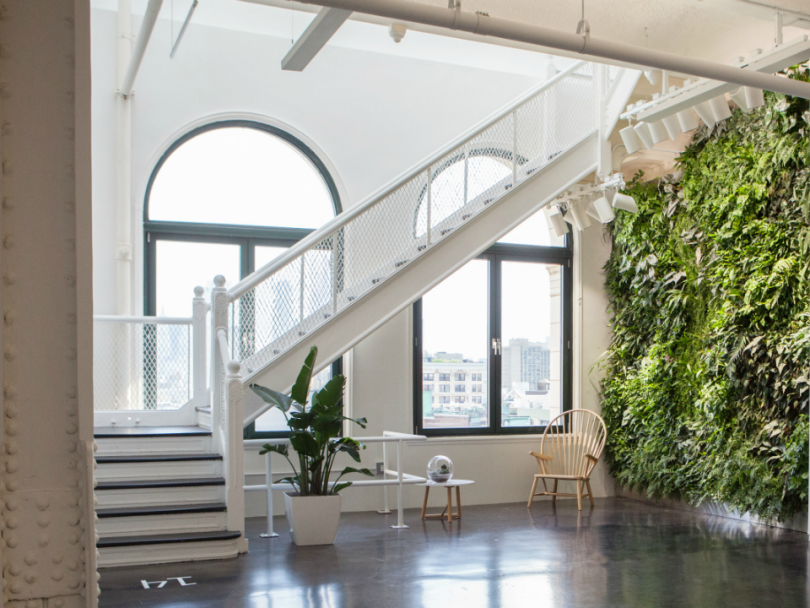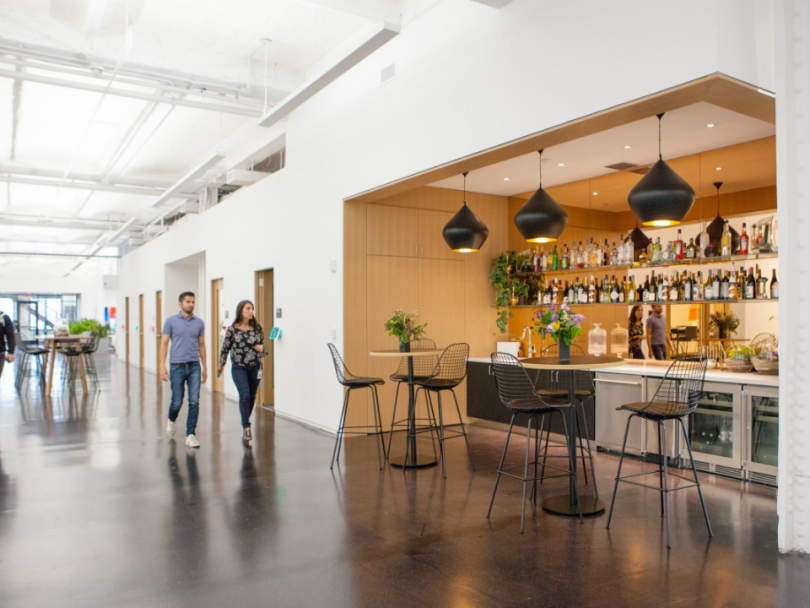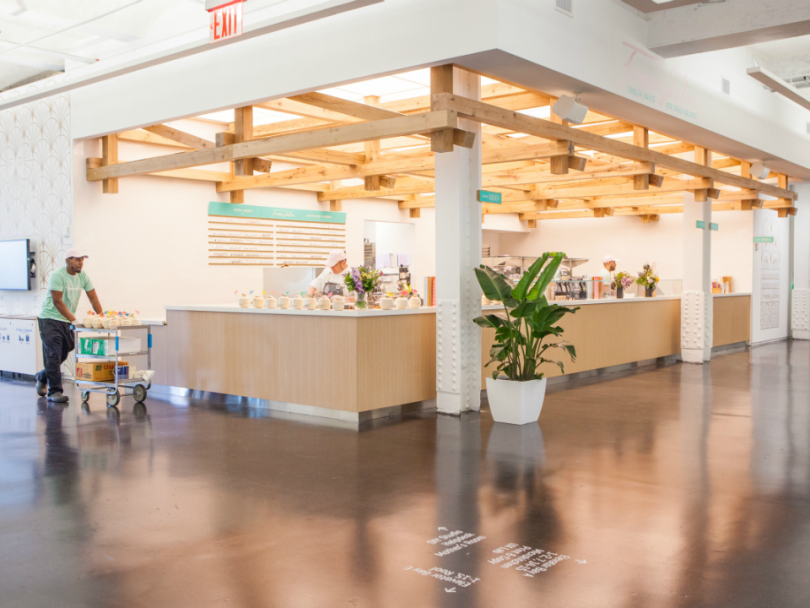 And we can't forget to  mention the Frozen Palm, Instagram's very own juice and gelato bar. More than 18 drinks and 20 gelato flavors are ready-made, and naturally come complete with names reminiscent of your favorite filters, X-Pro II, Gingham and more. This begs the question of how the rest of us manage to get any work done without a freshly-cracked coconut next to our computers.  
Coconuts aside, the most potent feature was the tangible excitement for the future. Though Instagram was founded in California (in a garage at Facebook, to be exact), the brand is making a serious investment in New York City. So much so that it plans to expand its team of 300 to 350 people, and have more than one-third of its engineering staff based in NYC by the close of 2018.
As recently as 2015, Instagram's New York City staff was barely a handful at just three employees. Now, one of the biggest apps in the world is proud to call New York City home.