In the startup world, the term "drinking your own champagne" carries a different meaning: It's when employees at a company regularly use their own product or service. Many startups use this strategy as a true QA test for their product, asking employees to report any bugs or make suggestions for new features.
As you might expect, this method has its benefits. We caught up with a few companies that use their own services and learned how this has helped shape their offerings.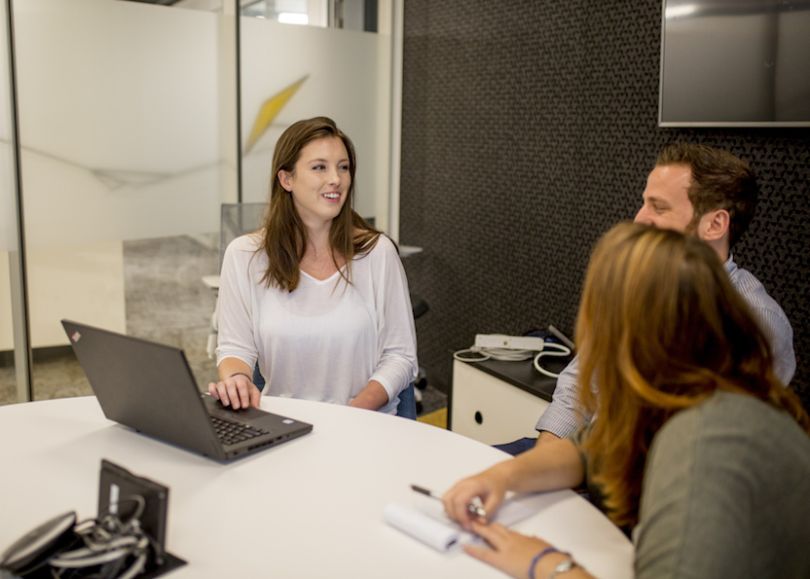 Put simply, Sisense simplifies analytics for complex data. With its analytics platform, users can quickly compile data from anywhere — the cloud, big data reports and so on — and embed insights into interactive dashboards, chatbots and more. PeggySue Werthessen, VP of go-to-market strategy, explained how using the Sisense platform has helped the team.
How is it helpful for you to use the product you work on?
Peter Drucker, the father of modern business practices, is quoted as saying 'If you can't measure it, you can't improve it.' This is more true in today's highly digitized world than ever. At Sisense, we are obsessed with customers' success, and we leverage our insights to improve our products and services so that our clients have a great experience and derive the most value from our partnership.
How are you able to check in with competitors and stay ahead of industry trends?
We continually research the broader analytics market for trends to ensure that we're prepared to help our clients make the most of the shifts in the market. We fundamentally believe that our goal isn't to simply sell software, but to create a partnership with our clients that will last for many years to come.
Resy makes software that helps restaurants optimize their inventory and streamline their workflows. Senior Product Designer Aesha Shah told us how the team is able to get inside the heads of the hosts and maitre d's that use the app.
How is it helpful for you to use the product you work on?
We immerse ourselves in the restaurant's world and work shifts to understand the different factors affecting its workflow. We work a full shift side-by-side with the maitre'd or host, allowing us to get out of our desk and into the complex inner workings of a bustling restaurant. Tasks that may seem simple when looked at under our bright office lights suddenly become much more nuanced when you introduce the many real-life variables of a busy restaurant.
How are you able to check in with competitors and stay ahead of industry trends?
Beyond our direct competitors, we keep an eye on platforms with a B2B and B2C marketplace, such as Airbnb, Lyft and Spotify. We also look at companies with payments or point of sales systems and seek opportunities to collaborate with them. Our recent integration with Upserve's Breadcrumb enables us to bring point of sales data into Resy's platform. Participating in industry-led conferences like TechTable allows us to engage in open conversations regarding the future of the hospitality industry.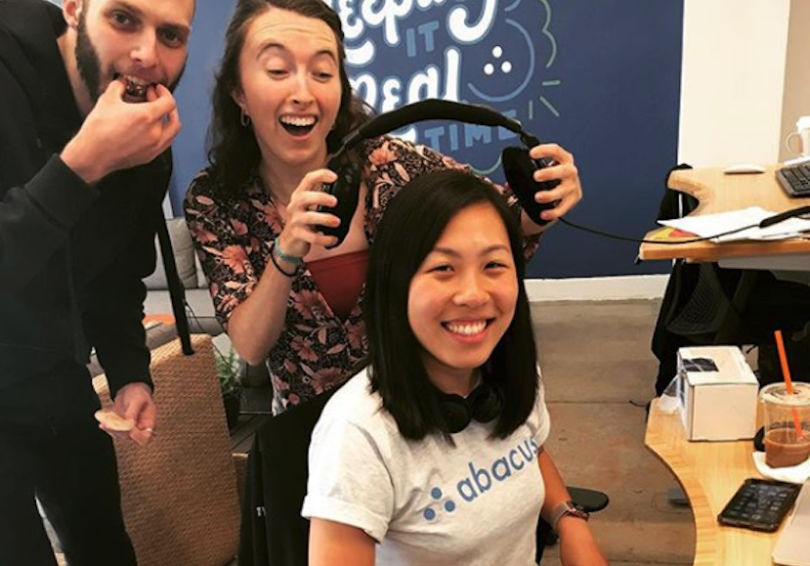 Abacus gives users the ability to file their expenses in real-time, simplifying the process for employees and administrators alike. Software Engineer Thomas Moore told us how using the service himself has helped enhance the experience for users.
How is it helpful for you to use the product you work on?
I log on to Abacus every day at the office as a user, often to add receipts or check the status of my expenses. That means I'm interacting with the application as a customer, and my pain points get closer to customer pain points. I think as an engineer; it can be easy to start thinking about the product in invisible terms, describing and analyzing features from the viewpoint of the code, rather than the viewpoint of the end user. Using Abacus every day helps me approach the product — and my job — with empathy, which is a big reason what we've built is so unique. Have I found some bugs? Yeah, absolutely. But I also just understand this product better than I've understood products at previous companies.
How are you able to check in with competitors and stay ahead of industry trends?
I don't want to throw mud, but I think it can be really hard when you're in a complicated, financial industry to avoid cluttering up your interface and drowning consumers in complexity. So that's something I try to stay aware of as we make our offerings more robust. Our goal is to push the envelope and offer as much enterprise-level functionality as we can at a mid-market cost, and to do it simply and cleanly. So I think we just keep our eyes on that target, for the most part.