Hello, we're Resy
Resy is a reservations platform, built and powered by restaurant lovers. Our mission is to power the world's best restaurants, using technology to imagine the future of hospitality. With Resy, you're an insider — and the amazing world of restaurants is just two taps away.
An Insider's view of Resy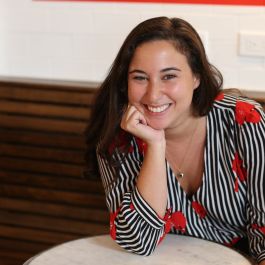 What are some social events your company does?
I am all about family meal! Every Friday, we order lunch from one of our restaurants and everyone from engineering to sales comes together to eat. We get to catch up across departments to talk about work and the weekend. We're not all restaurant industry vets, but we all appreciate good food and the experience of enjoying a meal with friends.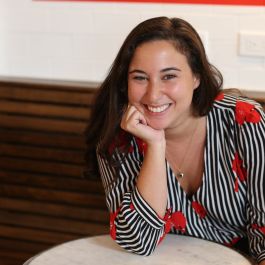 Tess
Account Manager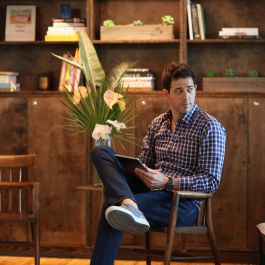 What kinds of technical challenges do you and your team face?
Resy has grown significantly over the last few years, and this poses many technical challenges for our product development teams. In order to scale efficiently, we've spent much of the past year re-architecting our core product offerings so that we can continue to support the growing demand from millions of diners across the globe.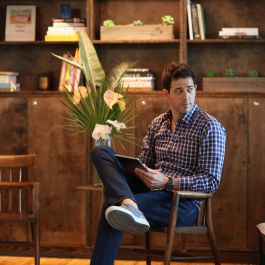 Tomer
Senior Product Manager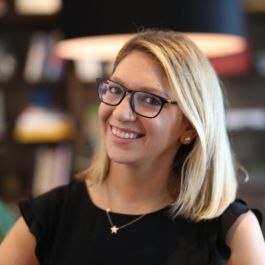 What makes someone successful on your team?
Success on the sales team is determined by empathy for restaurateurs, a willingness to learn, and flexibility! Successful sales team members are dynamic thinkers who proactively solve the challenges restaurants face day-to-day by showcasing our hospitality-driven technology. They work hard and "fill the funnel" to set themselves up for success.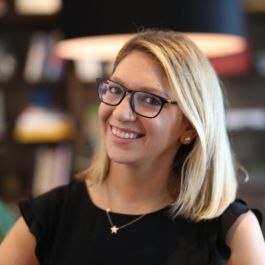 Alison
Sales Associate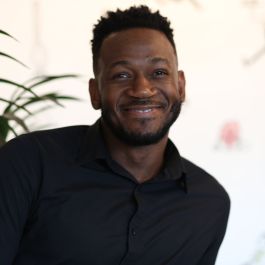 What's the biggest problem your team is solving?
We're growing fast at Resy, and we're building products the restaurant industry hasn't seen before. One challenge is to maintain quality in our code & testing as we move quickly. Our engineering team leans on unit tests and we have a lot of automated integration tests. I'm excited to see how holding on to these values will impact our ecosystem.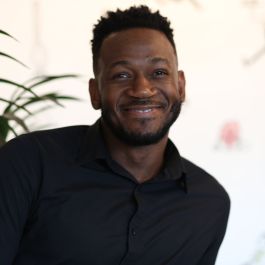 Koffi
Senior Software Developer
Where we are
520 Broadway, New York, NY 10012
Perks + Benefits
Health Insurance & Wellness
Flexible Spending Account (FSA)
Retirement & Stock Options
Child Care & Parental Leave
Professional Development
Job Training & Conferences
The team at Resy is passionate, ambitious, smart, and incredibly hardworking. If you want to grow your skills set and career while working in a fun and collaborative environment, then Resy is the place for you.

Mike G.

Product

Resy is a critical service for the service industry. Creating strong relationships & dependability is a deep-rooted element of our product, and in our team. I get to influence an industry that I love & the quality of my coworkers are second to none.

Julien W.

Engineering

I really love working at Resy because of our focus on growth and innovation. I work with people who are bright and committed to the future of this company.

Eboni S.

Sales

I love being part of the Sales team at Resy because I get to work with passionate and driven colleagues who support me and challenge me to be my best every day.

Madison Z.

Sales

It's no accident that this is the longest I've stayed at a single company. We have a truly extraordinary team here that is a joy to work with.

Mike L.

Engineering

Marketing Resy's products over the past 3 years has been a memorable journey. The team is filled with smart and hardworking individuals, and the projects we've worked on have lit up both my interest as well as the hospitality industry as a whole.

Anna M.

Marketing

In a very competitive space, Resy has distinguished itself as a bold, agile and innovative company that acts on these values every day. This creates an exciting and fast-paced workplace where employees can see the impact of their work in real-time.

Julia G.

Operations

Working with Resy has allowed me to have a fulfilling career doing what I love while being a Mom. Here at Resy, everyone plays an important part in the company's growth and success, and it shows. Food, tech, and culture, Resy's a triple threat.


Justine L.

Accounts

The people at Resy is what makes it great. This is a group of talented, energetic, and most importantly supportive individuals. In my short time at Resy, I have enhanced my skill set and restaurant recs!

Fatima H.

Accounts

I love working with people who are equally as passionate about restaurants, and who are ambitious in their efforts to support them in various ways. Plus, it's a treat to get to build things for like-minded diners and the best restaurants in the game.

Emily W.

Marketing
Technology we use
Engineering

Product

Sales & Marketing
Java

Languages

Kotlin

Languages

Python

Languages

Sql

Languages

Swift

Languages

Objective - C

Languages

React

Libraries

Redux

Libraries

Django

Frameworks

Flask

Frameworks

REST

Frameworks

Memcached

Databases

MySQL

Databases

Redis

Databases

RDBMS and Database Design

Databases

Realm

Databases

Kafka

Databases

Google Analytics

Analytics

Mixpanel

Analytics

Illustrator

Design

Photoshop

Design

Sketch

Design

Wordpress

CMS

Salesforce

CRM

Campaign Monitor

Email

MailChimp

Email

SendGrid

Email