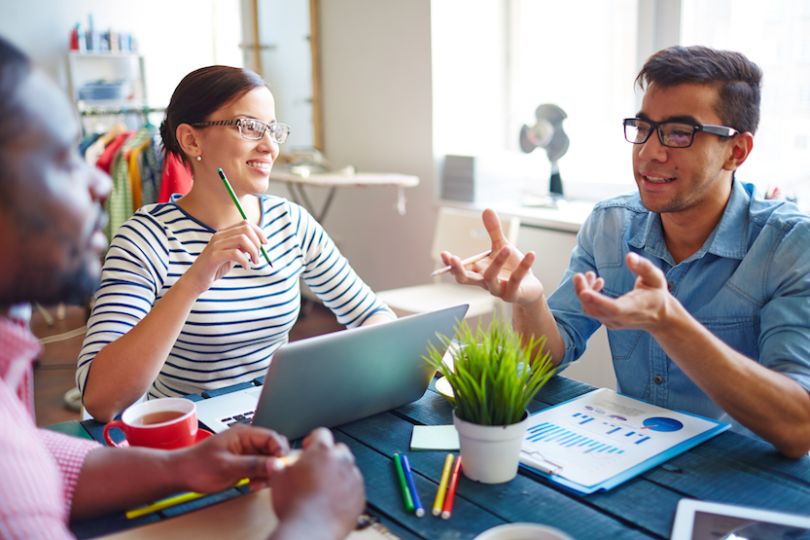 As the country prepares for a long, leisurely weekend away from work, NYC tech's leaders are hopefully getting a quick reprieve from their new roles. This month saw a number of key hires across the city. Get to know the newest names in the industry.
HR startup Namely announced Elisa Steele as its new CEO. Steele was previously the president and CEO at Jive Software, and has worked at Microsoft, Skype, Yahoo and other tech giants. She brings with her 25 years of experience in the space, which she'll use to drive the company forward.
Brooklyn-based adtech company Madwell announced Sandy Sherman will join as VP of production. Before this role, Sherman was a director at digital agency AKQA in Atlanta. She also has experience as a vice president at Big Fuel Communications, a marketing agency in NYC. 
Madwell welcomed Lindsey Sims as its director of media. In her prior role as associate media director for GroupM, she oversaw a number of verticals within the IBM business. She holds 12 years of relevant experience in the industry. 
Alex Hardiman, formerly at Facebook, joins news site The Atlantic as chief business and product officer. At Facebook, she served as the head of news products, where she furthered her experience in the NYC media space. She also built strategy and product for The New York Times, where she worked for 10 years. 
Marketing and sales platform JumpCrew announced it made its first CMO hire. Lavall Chichester is joining the team to bolster data-driven marketing offerings. Prior ro JumpCrew, Chichester was the global SVP of search, content marketing at MullenLowe Mediahub and MullenLowe Profero.
R/GA Ventures announced it hired its first diversity and inclusions director. Carl Desir joins the team to spearhead the new program, in which he'll call upon his previous experience with leading similar talent initiatives. He was previously a vice president at the 4A's, an institution that grants scholarships to multicultural students studying advertising.